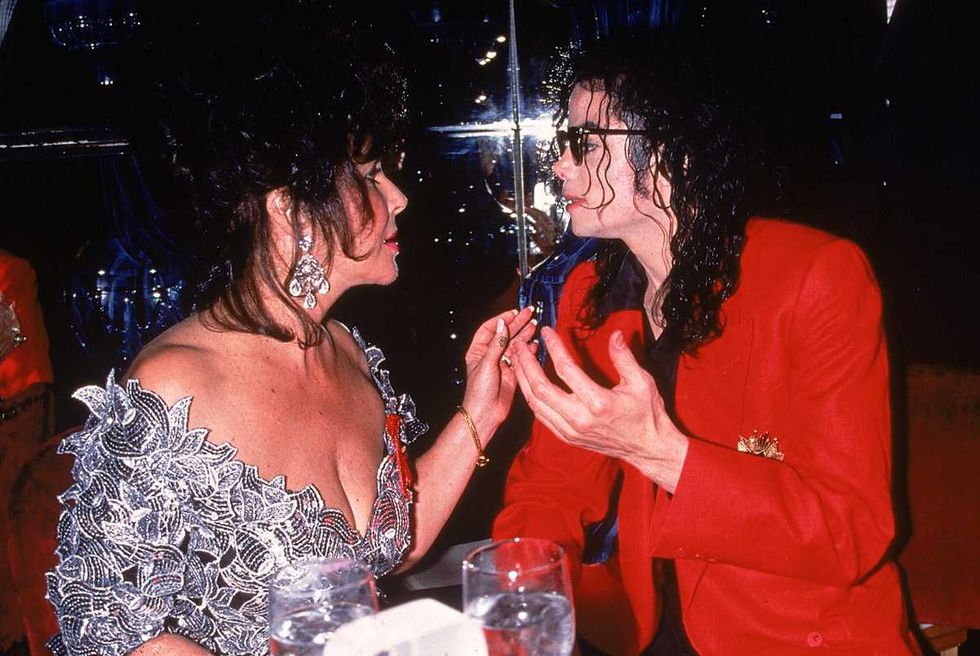 Actress Elizabeth Taylor, who died today at the age of 79, had many connections to popular music—anyone who came of age in the 1950s will quickly recall her scandalous affair with and subsequent marriage to singer Eddie Fisher. But for those of us who grew up in the MTV era, Taylor may be best known not as a great movie star, but as the longtime friend and staunch supporter of fellow pop-culture immortal Michael Jackson. Both one-time child stars who lived virtually their entire lives in the public eye, the two shared a love of classic Hollywood, and a feeling that their youths had been unfairly stolen from them. The pair met after Taylor had left early from a Jackson concert at Los Angeles's Dodgers Stadium in the mid '80s. A distraught Jackson called Taylor to find out why she hadn't remained until the end of the show. She explained that her departure was due to poor visibility and not displeasure with the performance, and the two went on to talk for hours.
The talk began a decades-long bond between the pair that encompassed birthday tributes (Jackson sang "Elizabeth, I l Love You" at her 65th birthday gala), nicknames (Taylor publicly pronounced Jackson "The King of Pop" at the '89 Soul Train awards) and even personal shrines (Jackson supposedly had a room devoted to a 24-hour rotation of Taylor's movies at Neverland Ranch). When Jackson was faced with his first round of child-molestation charges in 1993, Taylor flew to Singapore in ill health to to meet with and support her friend. ("Thank God for Elizabeth Taylor," Jackson said later. "She protected me.") After Jackson's death two years ago, Taylor was grief-stricken, saying she was "too devastated to talk" upon hearing the news. "My life feels so empty," Taylor eventually said. "I don't think anyone knew how much we loved each other."
Below, Jackson and Taylor together, as well as some of their famous friends.
[gallery]