Elie Goulding must've lost her mind for a moment when she posted a selfie, partying with Katy Perry and Lorde.  Evidently she remembered that a 'certain someone' who wasn't present might retaliate....but oops, too late!
Kourtney Kardashian And Justin Bieber Hooking Up Is Downright Ick
Ellie deleted the picture right away but it had already acquired 60,000 likes, with screenshots everywhere.
Shit!
Look at the fear in Ellie's eyes. Even the security guards look concerned. Taylor Swift could crush Ellie's neck like a boa constrictor. Can Katy and Lorde protect her? Will they even try?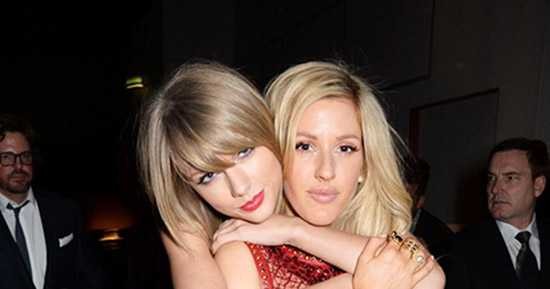 Listen, even a fool knows not to make T. Swift mad. You don't do it. It's against the rules.