Rising Star
Emily Bell & The Talkbacks promise immortality on "Girls Who Never Die"
Eryn Brooke/Big Picture Media
Austin is chill. Spoon, ...And You Will Know Us by the Trail of Dead, Explosions in the fucking Sky. Underneath all that is something cacophonic in the traditional sense, the kind of real rawk in between Paramore and Cage the Elephant. Something that singer, songwriter and "alt-rock artist" Emily Bell regularly brings to the hip denizens of the People's Republic of Austin, surfing into the city from L.A. earlier this decade. Her first album came out in 2013 and was called In Technicolor. Some website called The Firenote raved: "full of sass and attitude."
Now, Bell is back with an EP out next month and a backing band called the Talkbacks. In a promotional video, she explains that the name of the band comes from something that she feels that women of her demographic do a lot of. Her latest single, which we're premiering here at Popdust, is called "Girls Who Never Die." It's a real garage thumper; imagine a cut from the last Orwells record rewritten in blood-red lipstick.
Take a listen:
The title of Bell's upcoming EP, KALI, appropriates the name of a Hindu deity who is known as a destroyer, primarily of evil forces. In a press release, Bell's team writes: "Like its moniker suggests, it's a boldly expressive release." Another of the EP's cuts, "Goddess Of Destruction" was released earlier as a single, more overly plays with this theme.
Earlier this month, the first single from the EP, "Can't Talk Back" was released with a music video directed by Bryan Poyser, an Austin movieman most well-known for a romantic comedy called Love and Air Sex (2013) which starred Zach Cregger and now-Twin Peaks star Sara Paxton.
His video for "Can't Talk Back" is a crisp piece of work, portraying Bell as quarterback to a gang of women football players who rush onto the field and complicate matters for a football coach. It features a member of the Austin Radiers, an all female full tackle football team from Austin. Empowerment on the sports field, like an Amy Schumer sketch cooked up in a Texas barbecue, its good stuff.
Watch below:
KALI comes out April 21st. Preorder now.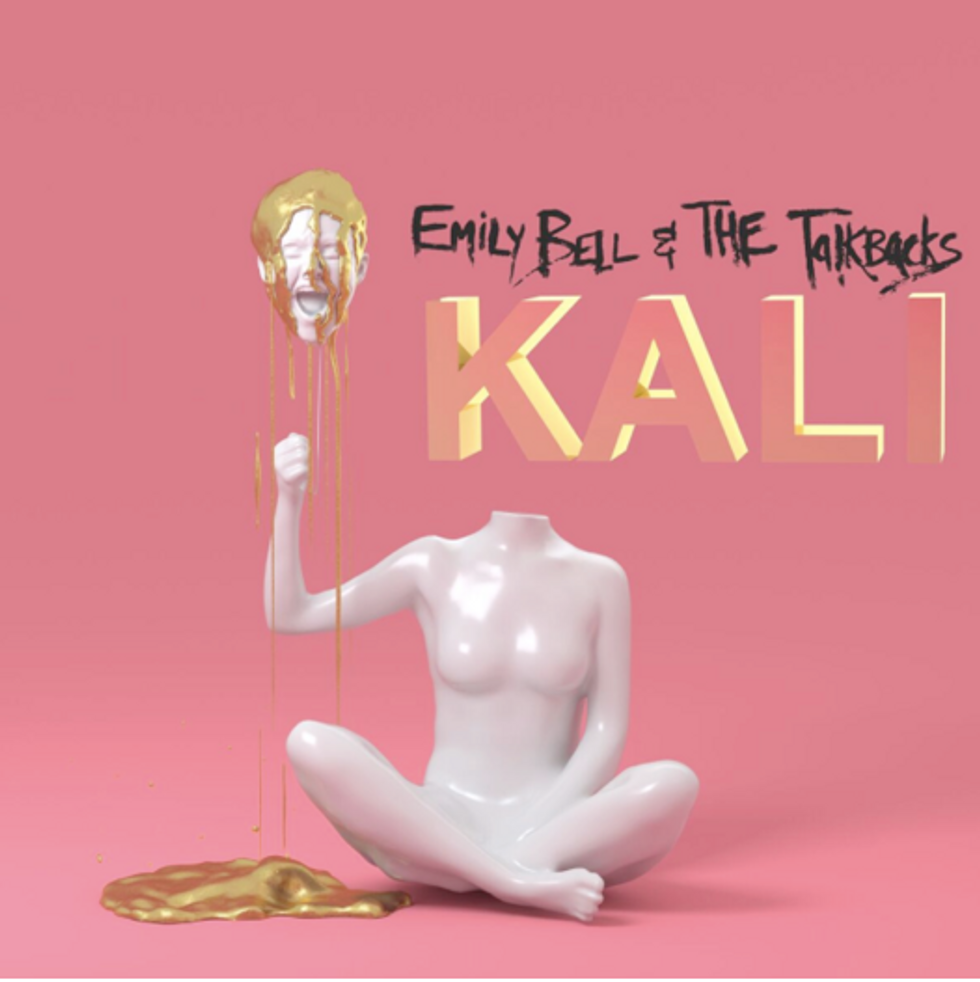 Related Articles Around the Web