"Saying that my dreams are coming true seems so silly to say…" says British actress Emily Buchan, "but it just feels like it's true right now." Compared to her home of Norfolk, East Anglia, the LA landscape she now calls home looks rather different. "There's not this much sun in Norwich," she jokes, "I love the place, but this," she gestures, "is where it all happens." It's certainly happening for Emily right now. She is a short time away from starting work on two big projects. She stars in Marilyn! The New Musical at Prospect House Entertainment, which is set to have a residency in Las Vegas in the coming year. Not only that, but she will also be working alongside the legendary Malcolm McDowell (of A Clockwork Orange fame) in the upcoming feature film The Mystery of Casa Matusita. "That's still a little surreal," she confesses, "to be sharing the screen with someone who's that… known. It doesn't seem like it should be possible."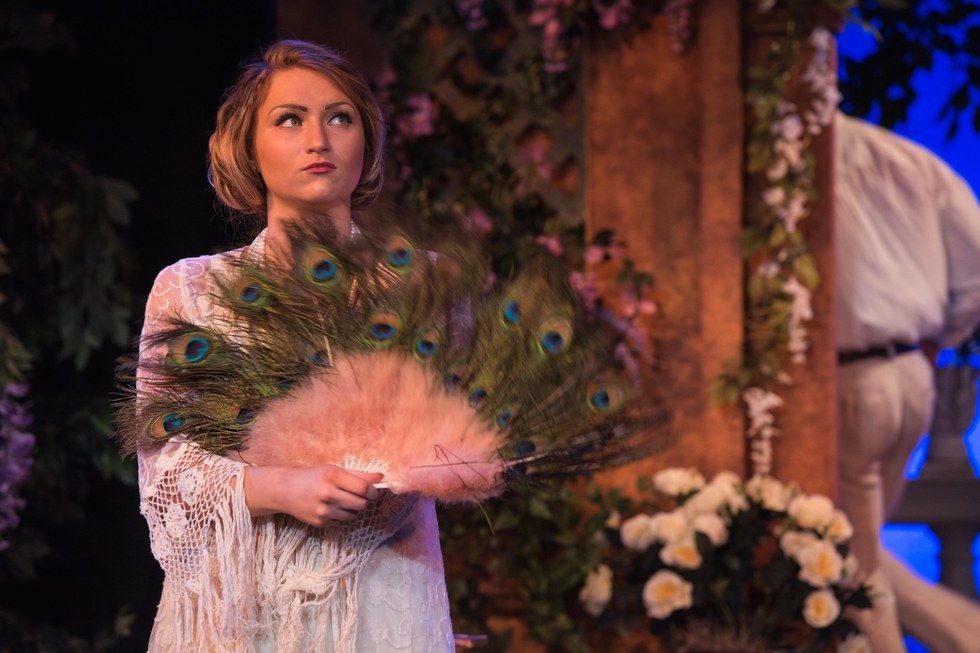 Emily Buchan on stage
As anyone working in the business will tell you, success doesn't happen overnight. This is likely why Emily has been building her skill set since age nine. "Maid Marion in Robin Hood," she declares, "That's where it all began, in my school's production. One performance and I was hooked." She'd been taking singing and dancing lessons since the age of four, "I just liked doing it, I never realized how much it would pay off!" She eventually won a drama and music scholarship to the Langley school, where she began taking exams with the famed London Academy of Musical and Dramatic Arts (the school that produced Donald Sutherland, Anthony Head, and, coincidentally, Malcolm McDowell). "Not to brag, but I earned my Gold Award, and got distinctions throughout," she brags, "oh wait, I was bragging, wasn't I… Sorry!" She laughs.
Wanting to spread her wings beyond school theatre, she auditioned for the National Youth Music Theatre. She was cast solidly with them for three years, performing in Aberdeen, Plymouth, and even in locations as prestigious as the Guildhall School of Music and Drama. At sixteen, she toured across the US with the Imago Theatre Company. She played (on alternating nights) the roles of Inez, Estelle and the Valet in No Exit by Jean Paul-Sartre. "We started in New York and performed in theaters all the way through to San Fransisco. It was when I reached the West Coast that I fell in love," she says, "So I asked around and researched about where to study."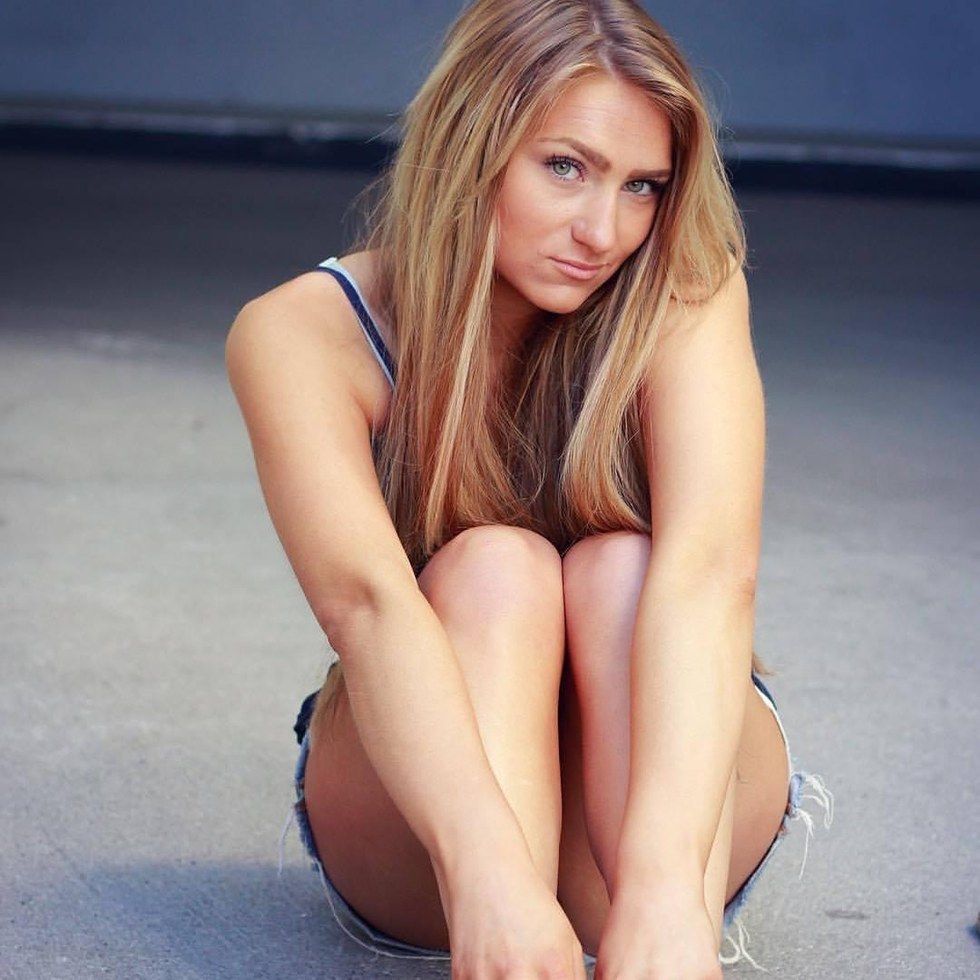 That search lead her directly to the LA campus of the American Academy of Dramatic Arts. Alumni of the Academy include Paul Rudd, Adam Scott, Danny DeVito, and Grace Kelly. "Grace Kelly has always been an idol of mine. The fact that she attended the Academy made me confident that I was doing the right thing," she laughs at herself, "when I found out I got in I was so happy that I cried for an hour straight." That's how she found herself in LA.
"The Academy was more than I could have imagined it would be," she explains, "It taught me who I am, and how to find myself in every Character. They gave me the chance to play Velma in Chicago. That was something special." After completing her training she found herself in work fast. Early gigs included web series Support, then a production of Legally Blonde: the Musical in which she played Brooke. This was followed by roles in two feature films now bound for the festival circuit. One for Jams155 Entertainment, and another called Wine Tasting. She picked up bit TV work on shows Get Shorty and Kingdom, and began working with Theatre68, but the best was yet to come.
"McDowell is such an inspiration," she confesses, "always has been. A fellow Brit who made it over here, and who just continues to be incredible." Casa Matusita is, as the title suggests, a mystery thriller. An American writer and his wife temporarily move into the infamous "Casa Matusita" in Lima, Peru for a journalistic investigation. They encounter seemingly supernatural events, changing their lives in ways they could never imagine. "It's a spooky read," she laughs, "I can't wait to get started. We should be shooting next year, all going to plan." Emily has yet to meet McDowell. "I can't wait! But I have to remember to be a professional. That might be the toughest part of the shoot for me. Wish me luck," she crosses her fingers.
Of course, luck doesn't seem to be a thing Emily needs much of at the moment. Casa Matusita being only one of two big jobs she's soon to be working on. "Marilyn is shaping up to be such a fun time," she says, "Monroe had such a difficult, yet incredible life. I just hope we're doing that justice." Marilyn! The New Musical is set to have a residency in Las Vegas. "We have a lot to do before then," she admits, "but it's not really work, is it? Noel Coward said 'Work is more fun than fun'. I feel like that idea has followed me around my whole life. Helped make me what I am, and brought me to the places I want to be." She takes a moment as this sinks in for herself, then adds: "Also, we're going to be in Las Vegas, it can't be that difficult a town to have fun in, right?" And there you have Emily Buchan, a girl who knows what she wants, evidently knows how to get it, and enjoys every second of it.