Frontpage Popular News
The singer-songwriter issues the latest clip from her post-Voice album, Breakfast.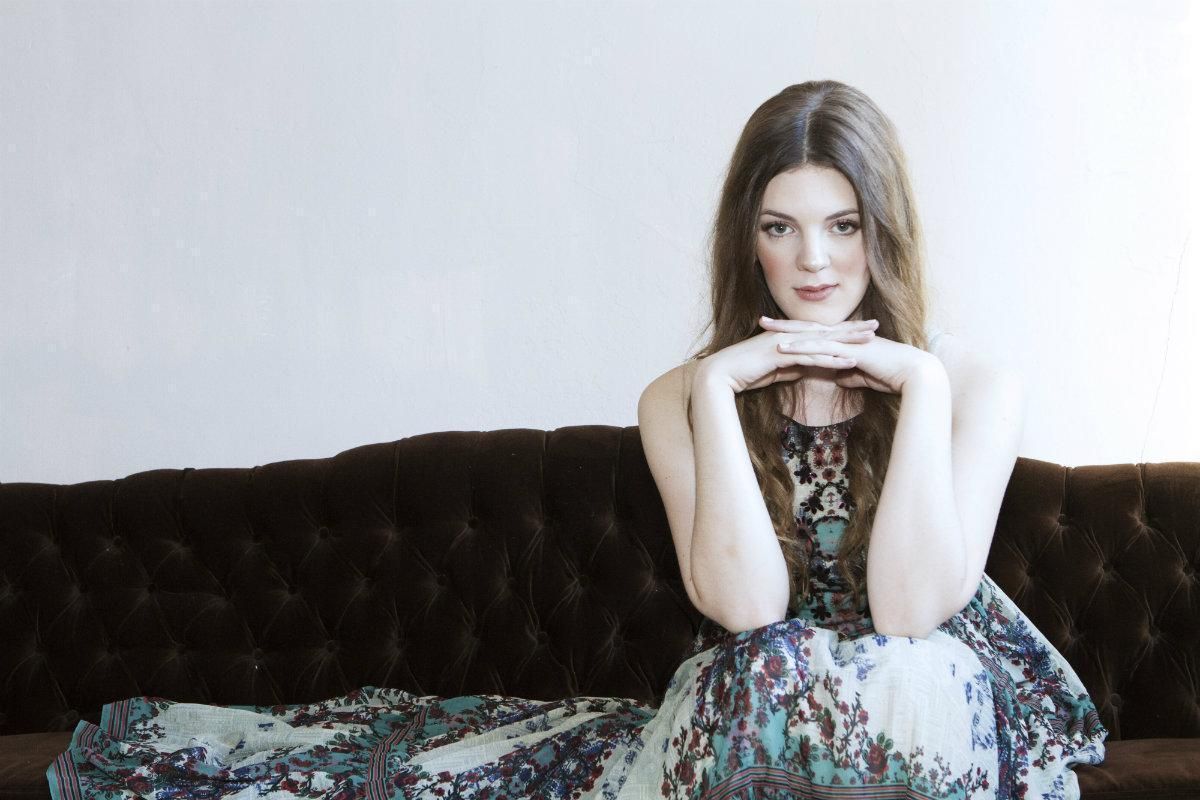 There is a certain strenuous charm in life's unfair advantages. Despite her tragically-short run on The Voice last spring, singer and songwriter Emily Keener took some extra time in writing and recording her first post-show full-length record, suitably entitled Breakfast. It's moodiness is texturized with Keener's signature feathery Joni Mitchell-informed vocal, as she comes to make sense of the world around her. "I'm so worn out by all these directionless days"," she utters inside her charged deep cut "Light & Sound." With the accompanying visual, premiering today, the now 18-year-old sheds very little light (figuratively) speaking on the song's message, but opens it up to further self-exploration and interpretation. Set in an expansive warehouse, the light pours into the space, convivial and shimmering--a compelling juxtaposition with the moody swatches of arrangement and Keener's sharp lead. "'Light & Sound' was so much fun to create," Keener tells Popdust.
She continues, "The open space we filmed in and the lighthearted lyrics really meshed together well. And I was very happy to have friends working on it with me. The director, Andrew Schaeffer (Monocle), is a stand-up fella and he does great work. Kassandra Lee choreographed her dance routine and performed it wonderfully. The whole video has an easygoing charm and it always makes me smile."
"Light & Sound" is lifted from Keener's latest Breakfast album (out now). Elsewhere, Keener dabbles in other various old-school sounds, like blues ("What We're About"), torching singing ("Pretend"), soft rock ("The Castle") and folk music ("The Things I Do"). But her youthful glow makes the melodies as modern as Adele and Joss Stone, letting her tone to bolster the stories and drive them forward. Recored at the studio in Waveburner Recording, the LP follows quite an impressive string of previous releases, including three extended plays and two other full-length LPs, but Keener is only now fully coming into her own as a storyteller.
Watch below:
Check out her just-announced tour dates:

04/21 - Riverdog Retreat - Oberlin, OH
04/29 - Hotel Cafe (Second Stage) - Los Angeles, CA
05/01 - Honeypot Live! at The Mint - Los Angeles, CA
05/03 - Luther's Table - Renton, WA
05/05 – Microsoft: The Commons - Redmond, WA
05/10- Guilt & Company - Vancouver, BC
05/13 - Sandusky State Theatre – Sandusky, OH
06/08 - Heights Music Shop – Cleveland, OH
06/10 - Put-in-Bay Music Festival - Put-in-Bay, OH
06/30 - Tappan Square - Oberlin, OH
07/19 - Wakeman Library - Wakeman, OH
08/06 - Mill Hollow Park - Vermillion, OH
08/12 - Bocktober Fest - Amherst, OH
09/22 - Island Hopper Fest / Captiva Island Stage – Ft. Myers, FL
09/23 - Island Hopper Fest / Captiva Island Stage – Ft. Myers, FL
09/24 - Island Hopper Fest / Captiva Island Stage – Ft. Myers, FL
---
READ MORE ABOUT MUSIC...
Premiere: Flyjack tackle political unrest in "It's a New Day" music video
Premiere: Strange Familia straddle genres with their self-titled debut album
Review: Betty Who is some kind of wonderful at Webster Hall
---