Nobody, but nobody does mean and moody quite like Marshall Mathers III. Slim Shady's made an art out of the pouty stare.
Will the real Slim Shady please stand up?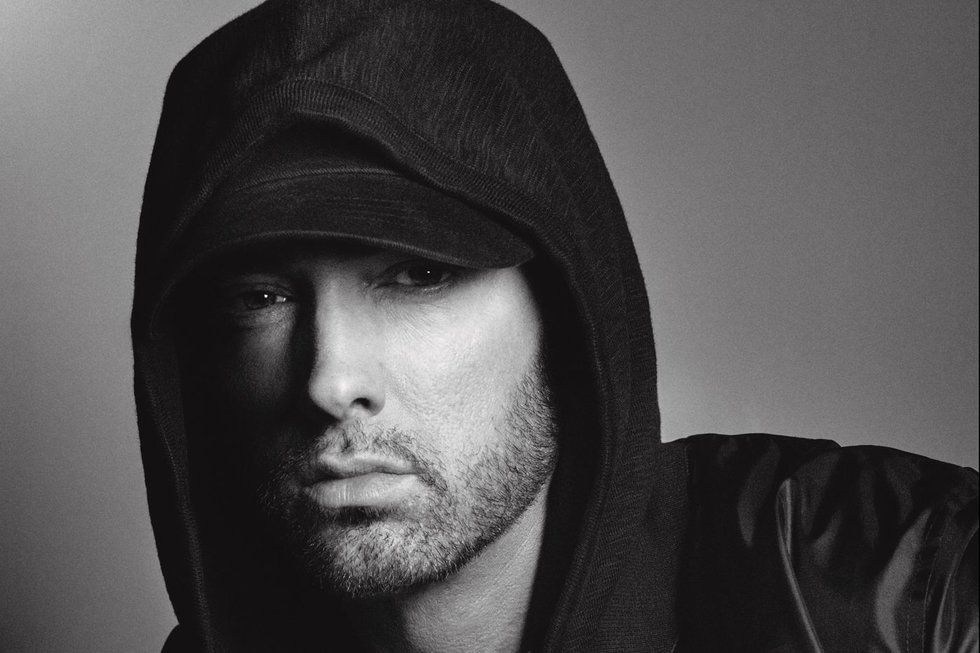 www2.philly.com
Actually, nah…. stay just where you are Eminem, reclining slightly and staring moodily into the camera.

Because, let's face it—nobody but nobody does mean and moody quite like Marshall Mathers III.
The 43-year-old has been busting out with his best Blue Steel ever since he shot to fame with his debut album, Infinite back in 1996.
And, we're not mad at him. for it
In fact, we love him.
Hence, he's the subject of this week's Man Crush Monday.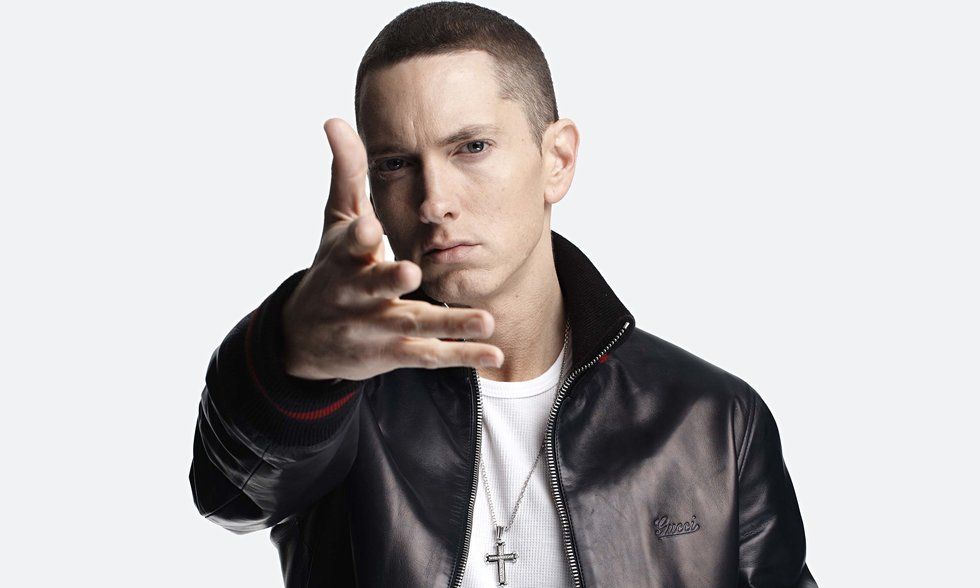 media1.fdncms.com
Rolling Stone ranks Eminem as 83rd on its list of Greatest Artists of All Time.

Which is no surprise when you take a look at his career to date.
Ten number one albums on the Billboard 200—yep, ten.
And, he's sold more than 172 million albums and 42 million tracks.
Oh, and let's not forget the 15 Grammys he's squirreled away over the years.
Not bad for a boy from the wrong side of the 8 Mile.
In the words of Eminem himself:
Feminist women love Eminem
chigga chigga chigga
Slim Shady, I'm sick of him Look at him, walking around grabbing his you-know-what
Flipping the you-know-who
Yeah, but he's so cute though!
Damn straight he's cute.
How cute?
Scroll down for Popdust's gallery of Eminem sexy hot photos so you can remind yourself.
You can thank us later.
For more entertainment, music and pop culture updates and news, follow Max Page on Twitter.
---
MORE SHAMELESS SEXUAL OBJECTIFICATION.....

69 Times Justin Timberlake Brought Sexy Back
Celebrating Keanu Reeves Most Excellent Fineness
Drake Sexiest Hot Thirsty Photos—You Can Thank Us Later
Idris Elba Hot Sexy Photos Thirst Guarantee Included
Justin Bieber Is Yummy—Too Sexy For His Shirt

The Very Best Adam Lambert Mean Moody Sexy Hot Photos

Appreciating Tom Hardy, Because, Duh, Tom Hardy
---
Check out Popdust's gallery of Eminem sexy hot photos :