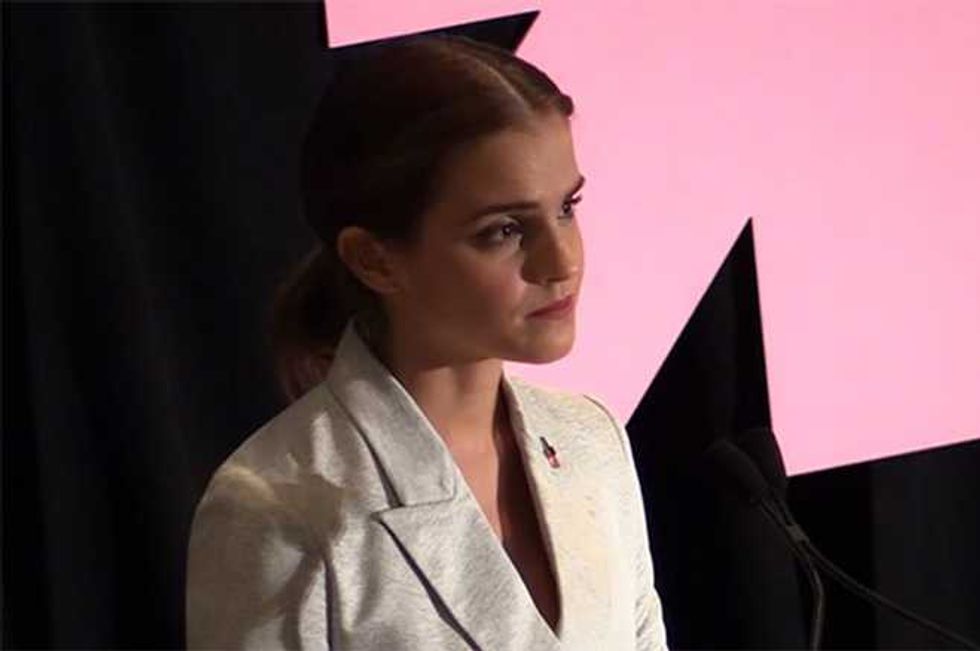 The well-publicized threat to release hacked nude photos of Emma Watson has been revealed as a hoax.
A group calling itself Rantic has come forward as the source of the threat, a hoax purportedly devised to shut down 4chan, the site of all the recent celebrity nude pix.
Over the weekend, the website EmmaYouAreNext.com appeared, with a live countdown toward the release of hacked nude photos of Watson.
The photos were touted as retribution for Watson's speech about gender equality at the United Nations over the weekend. And the flurry of indignant media responses served to further Waston's new image as a feminist role model, not a bad outcome when compared to the humiliation of leaked nude photos.
Today, the website ( which reached 48 million viewers!) now redirects to Rantic.com, where the hoax is revealed with the following message:
We have been hired by celebrity publicists to bring this disgusting issue to attention. The recent 4chan celebrity nude leaks in past 2 months have been an invasion of privacy and is also clear indication that the internet NEEDS to be censored. Every Facebook like, share & Twitter mention will count as a social signature — and will be step closer to shutting down http://www.4chan.org
Sounds good, sort of, right?
But now it gets even more complicated.
According to the Business Insider, "Rantic" is a fake company run by a group of online pranksters better known as SocialVEVO, instigators of November's online campaign to bring Family Guy's Brian Griffin back from the dead.
And Rantic's twitter account shows only 7 tweets.
The National Post reports that 'to leverage its pranks, SocialVEVO uses hoax articles on a fake news website, Fox Weekly.
Got that? It's a hoax within a hoax within a prank, but all for a good cause. Drawing attention to the victimization of women online, the Emma Watson kerfuffle has also raised her publicity quotient as an activist to take seriously.