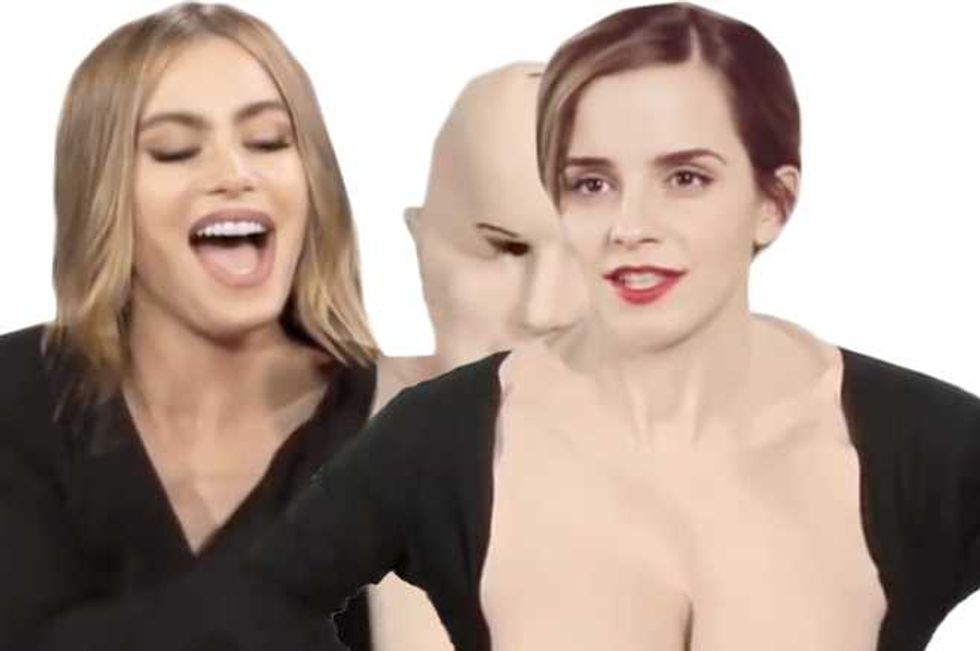 Ok….. well…this is one of the weirdest—and coolest—things I've seen in a long time!
In a bizarre new video Emma Watson pulls open her top, jiggles her boobs around and then….
Pulls off a rubber mask to reveal Sofia Vergara underneath.
There's no sound unfortunately so we have no idea what the hell is going on…but it looks pretty good!
According to YouTube commentators if you watch the video in slow-mo and pause at the right places you can see the edit cut…. but, quite frankly I haven't got enough time for that….