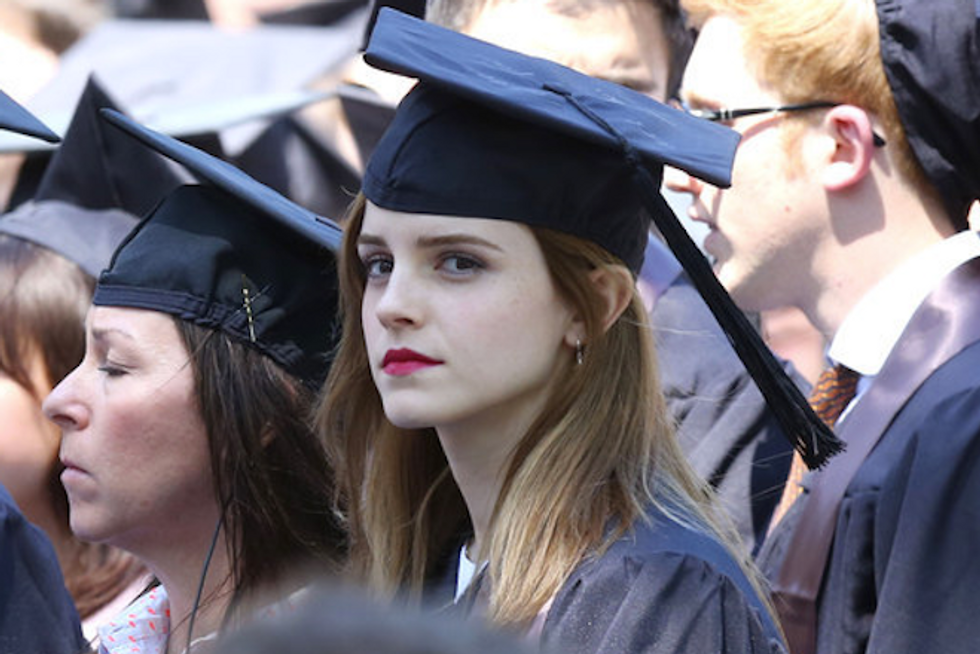 Among the most famous graduates this grad season was Harry Potter star Emma Watson, Brown Class of '14. We know how she looks in a school uniform, but here's the lady in a cap and gown: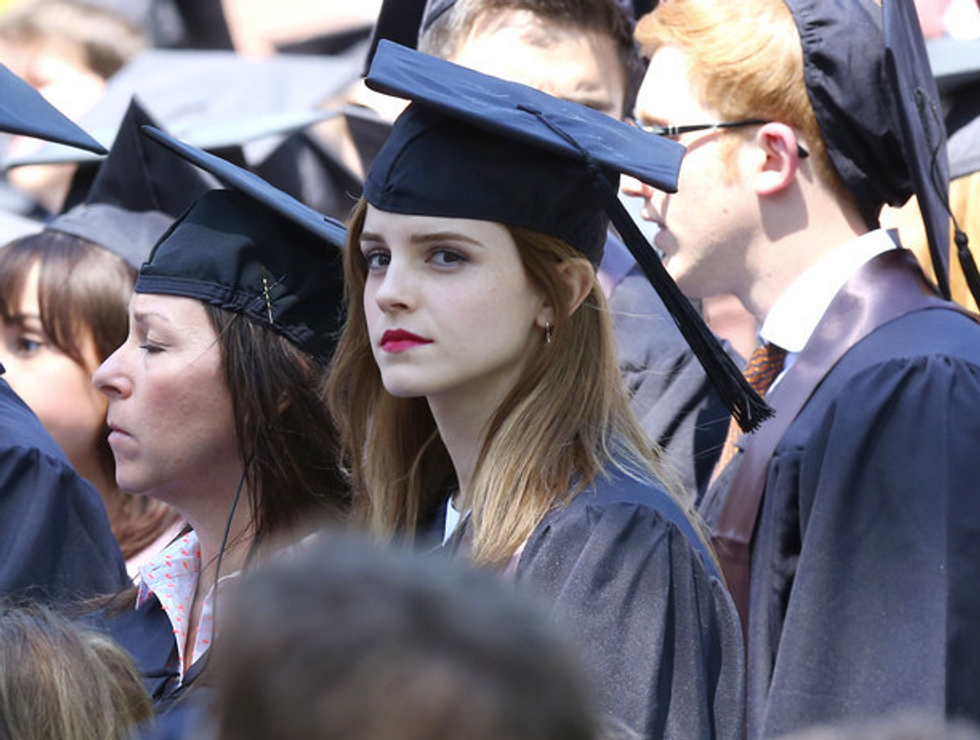 Notice the clearly-not-college-aged "student" next to Emma with her eyes closed? Well, folks, the jig is up: She didn't take a 20 gap years—she's a bodyguard.
Here she is de-robed, annotated by Buzzfeed: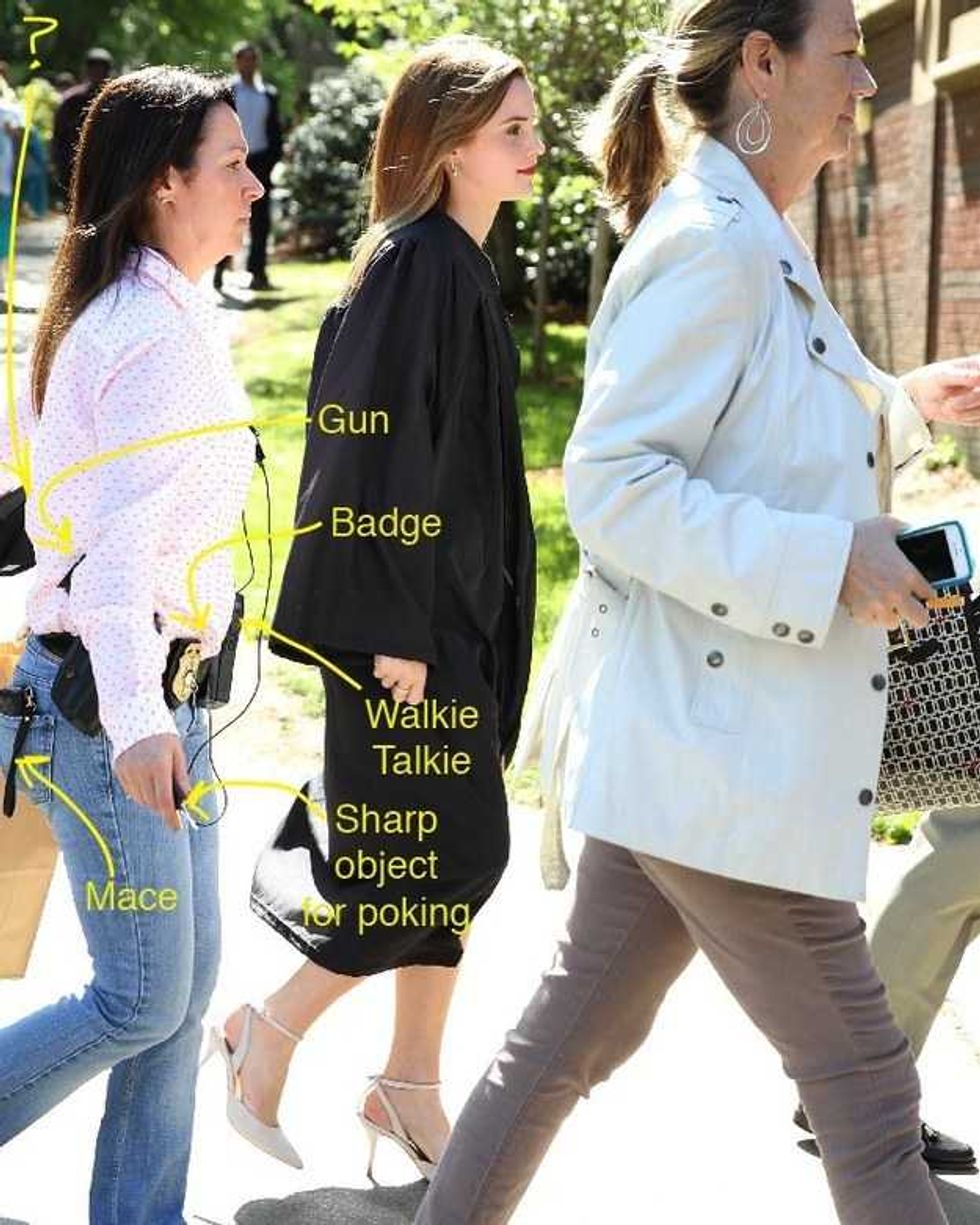 We imagine this lady knows *all* the hip spells to get rid of paparazzi.
[Buzzfeed]