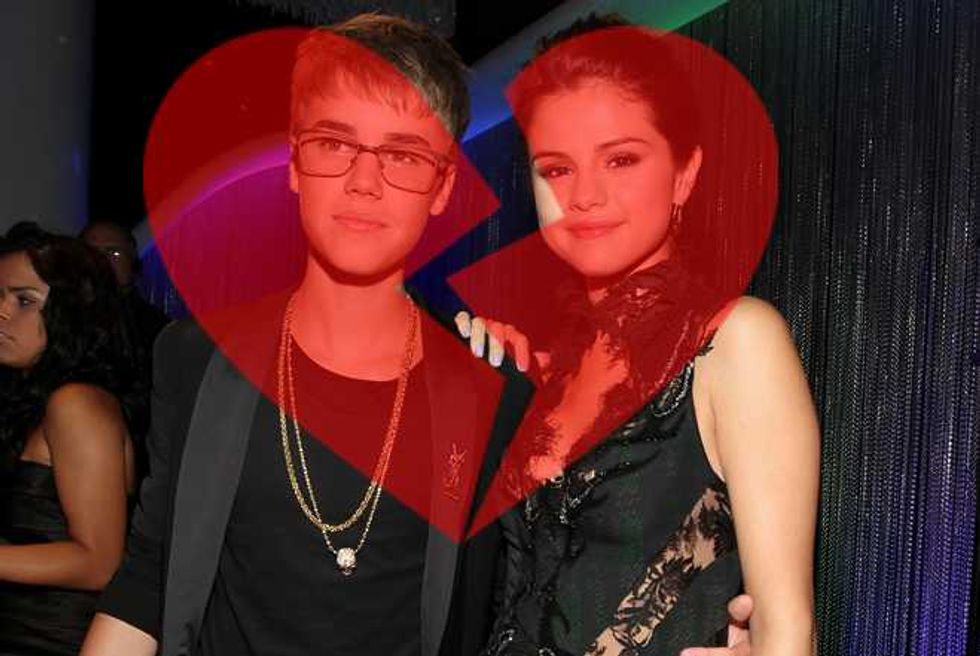 NOOOOOOOOO: Despite rumors that the two were getting back together, last night our final hope for a Justin-Britney do-over, Justin Bieber and Selena Gomez had an "epic argument" during dinner that led Selena to storm out of the restaurant. Bieb then followed Selena to her house (in separate cars!), where she refused to let him through the front gate. All of this drama happening in front of the hundreds of paparazzi that most likely has already assembled out front.
(What we imagined went down...)
Justin: "Wait, who invited these guys?

Selena: "Wait WHY did we decide to do this in public?"

*Holding hands, Psy and Scooter Braun quietly disappear into the bushes*
Bieber was dressed in what we assume are pants made especially to disguise a diaper. Perhaps he's prepared fully to spend the night outside Selena's gate?
Someone bring the boy a boombox and a hook-up to his iPhone.