Sports
Patriots Wide Receiver to Retire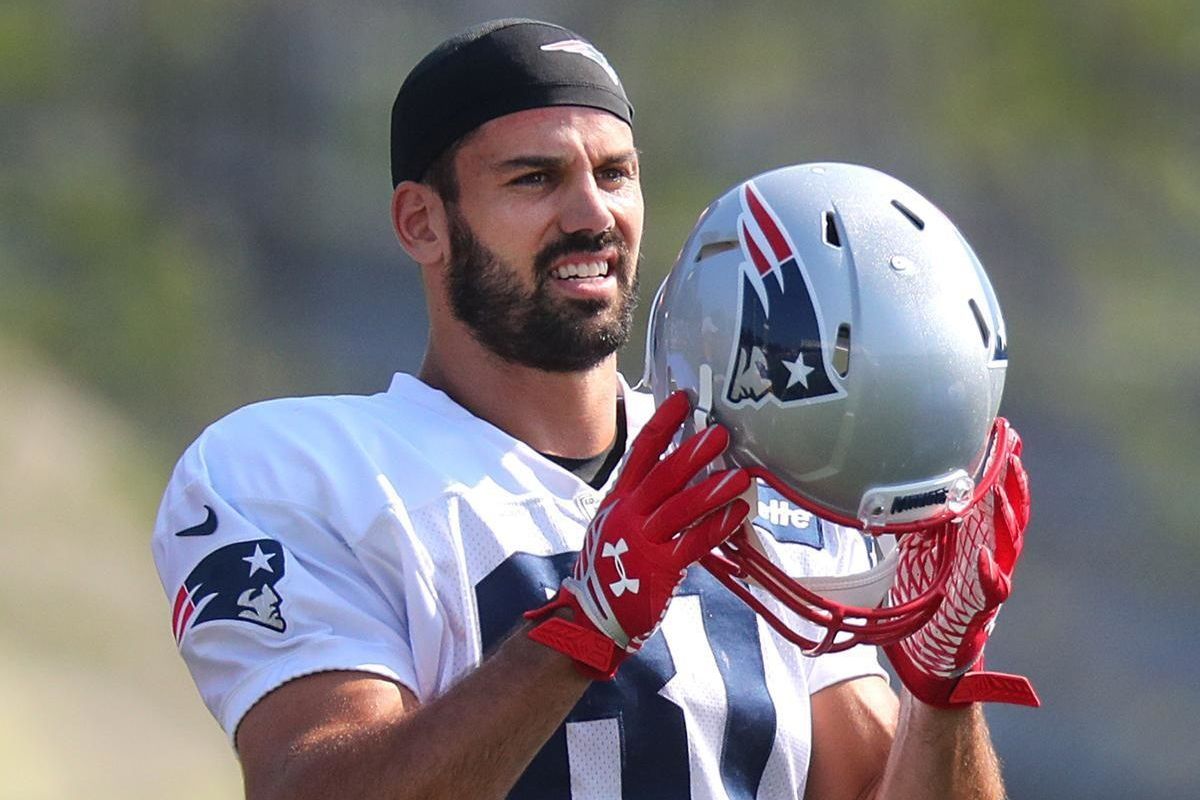 At the ripe "old" age of 31 (at least when it comes to football), Patriots wide receiver Eric Decker will be tossing the pigskin no longer.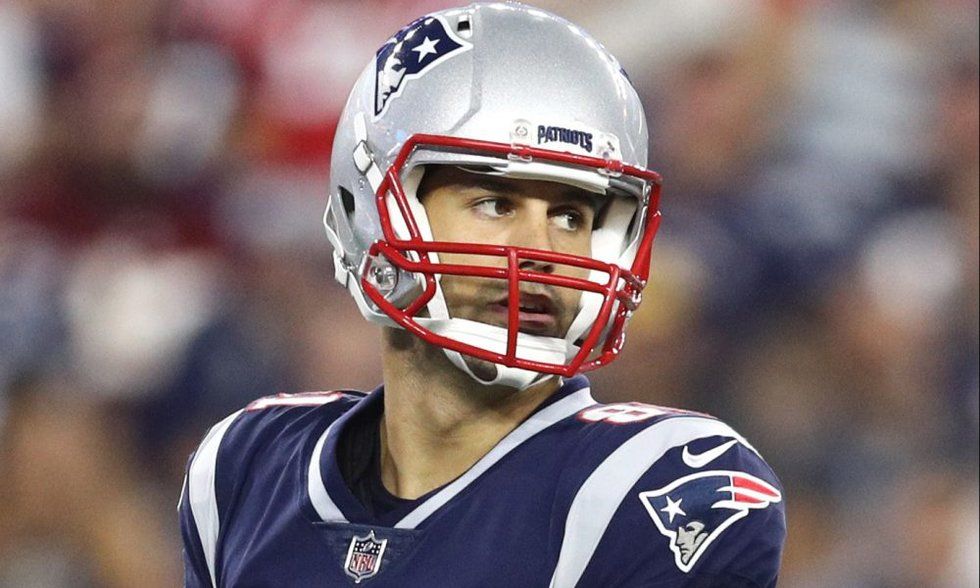 usatpatriotswire.files.wordpress.com
On Sunday, Decker shared the news with his million+ Instagram followers, "It is time to hang my helmet up and start a new chapter in my life." With a plan to spend more time with his wife, country singer Jessie James Decker and their two kids, football is no longer his focus, although as NBC Sports points out, "As far as mid-summer retirements go, the reaction to this one probably garnered more of a shoulder shrug and a nod than a spit-take. Can't really say you never saw it coming." Perhaps a retirement was on his mind for a while.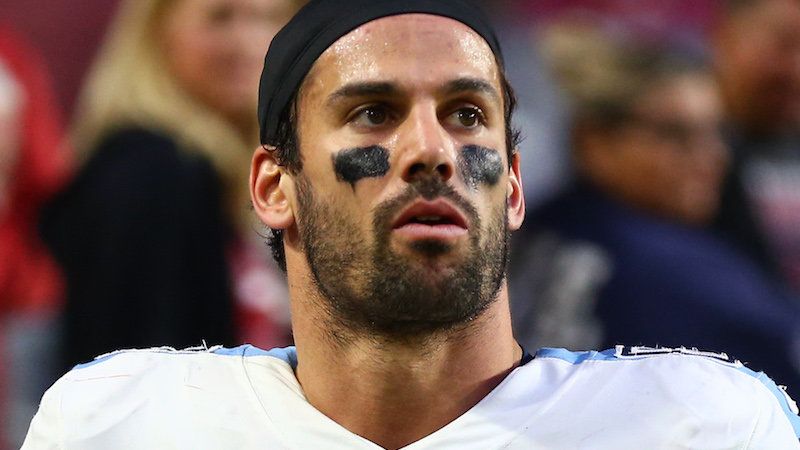 nesncom.files.wordpress.com
Having just recently signed a one-year contract with the New England Patriots earlier this month, a retirement announcement is a change of heart for the fella who some who consider something of a heartthrob. While he has been a pro athlete for eight seasons, Decker has been giving fans of reality TV a taste of what goes on off the field. Eric & Jessie airs on E!, providing a peek into the lives of the cool couple and their cute kids. This "new chapter" may just be an excuse to replace receiving with a remote control.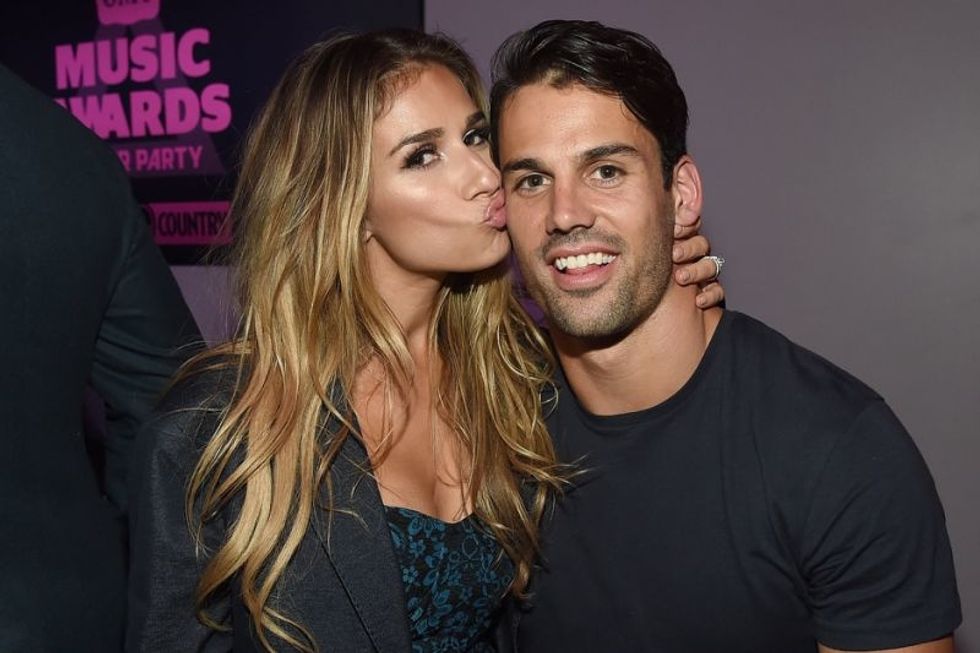 Yahoo.com
According to NBC Sports, "Patriots receiver Eric Decker had difficulty getting his feet under him in New England since signing in early August. He had issues with drops. He hardly played with Tom Brady through two preseason games. He caught two passes on six targets for 12 total yards in his two exhibition contests in the Patriots offense."
Time will tell what Decker does post-retirement. Will he remain working in sports in some capacity or bid a fond farewell to football altogether? Surely, he will retire with a chunk of change in the bank with the freedom to do anything he aspires to. Modeling? More airing of dirty laundry for fans of "reality" television? Expand the fine-looking family by another kid or two? At 31-years-old, Decker is still plenty young and the world is his oyster. And he will leave football with a legit legacy. "He played for the Denver Broncos, New York Jets and Tennessee Titans during his eight-season career, catching 439 receptions for 5,816 yards with 53 touchdowns," notes ESPN.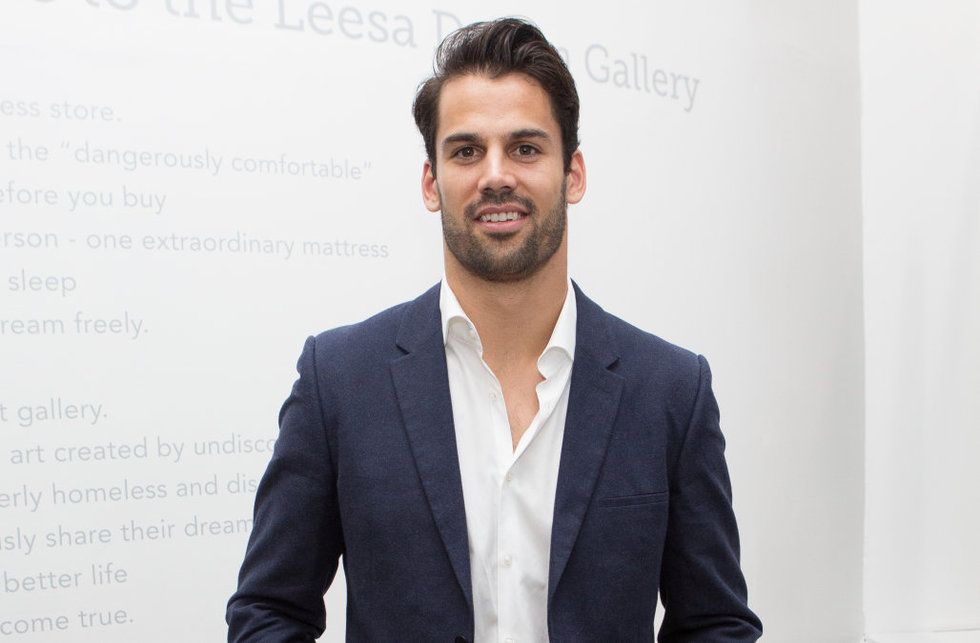 o.aolcdn.com
And perhaps he got out just in time. As Patriots Wire reports, "Patriots were shopping Eric Decker before he retired." Beat 'em to the punch?

---
Melissa A. Kay is a New York-based writer, editor, and content strategist. Follow her work on Popdust as well as sites including TopDust, Chase Bank, P&G, Understood.org, The Richest, GearBrain, The Journiest, Bella, TrueSelf, Better Homes & Gardens, AMC Daycare, and more.
---
POP⚡DUST | Read More...
Serena Williams Ranks #1 Highest Paid Female Athlete
And the Rich Keep Getting Richer… Kobe Bryant Turns $6 Million Into $200 Million
Gimme an "M," Gimme an "A," Gimme an "L," Gimme an "E!" Yes…MALE Cheerleaders to Join the NFL