Culture News
The controversial singer who once claimed R. Kelly "has done more for black people than anyone" still has "unconditional love" for him.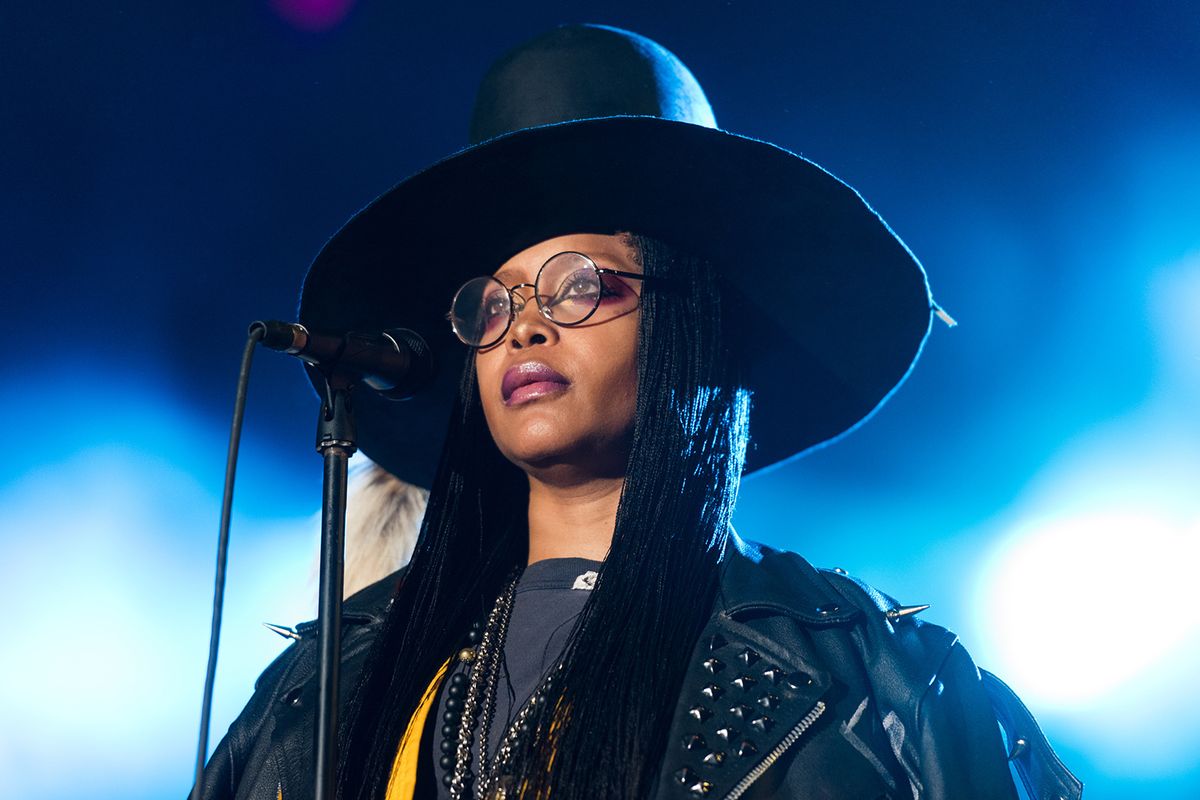 Acclaim Magazine
The world has heard from R. Kelly's first high-profile defender.
Despite RCA Records dropping R. Kelly this week in the wake of renewed criminal investigations, controversial singer-songwriter Eryka Badu said she was "putting up a prayer" for him. During a performance in Chicago this past Saturday, Badu told the crowd, "I dunno how everybody else feel about it but I'm putting up a prayer right now for R. I hope he sees the light of day if he done all those things that we've seen on TV and heard those ladies talk about. I hope he sees the light of day and comes forward."
This initial remark on the docuseries Surviving R. Kelly already puts an off-puttingly kind spin on the allegations that Kelly sexually abused underaged girls–but that wasn't the end of Badu's commentary. When her audience responded with a wave of boos, she continued, "What y'all say, fuck him? That's not love. That's not unconditional love. But what if one of the people that was assaulted by R. Kelly grows up to be an offender, we gonna crucify them?"
The neo-soul singer wasn't finished, adding, "They 'bout to R Kelly me to death on the internet, I'm like goddamn. I just want peace and light for everybody and healing for those who are hurt because everyone involved has been hurt, victimised in some kinda way. Love for everybody."
The next day, Badu responded to stirring backlash on Twitter by posting a message directly addressed to R. Kelly. "I love you," she wrote. "Unconditionally. That doesn't mean I support your poor choices."
I love you. Unconditionally. That doesn't mean I support your poor choices. I want healing for you and anyone you… https://t.co/VlHtJ4Gvhw

— ErykahBadoula (@ErykahBadoula) 1548030018.0
A few days prior to her Saturday concert, she'd alluded to her contentious opinion on Instagram. Badu captioned a post, "Having eyes that can see all points of view is a blessing...and a curse in the court of public opinion." When a fan replied that she was supporting a "rapist and paedophile," Badu responded, "Correction, love has little to do with supporting others' bad choices. Love is wisdom."
If Badu's opinions are genuine, rather than exploiting a high-profile scandal for publicity, perhaps that's why she was named by producer Dream Hampton as one of the celebrities who refused to be interviewed for Surviving R. Kelly. But throughout her career, Badu has often sought publicity by spouting controversial opinions. Last year, she defended Louis Farrakhan of the Nation of Islam, Bill Cosby, and even Hitler, saying that she sees "good in everybody" and that "Hitler was a wonderful painter." In 2017, she praised R. Kelly at the Soul Train Awards, saying that he'd "done more for black people than anyone"—which is funny before it sounds so despairingly wrong.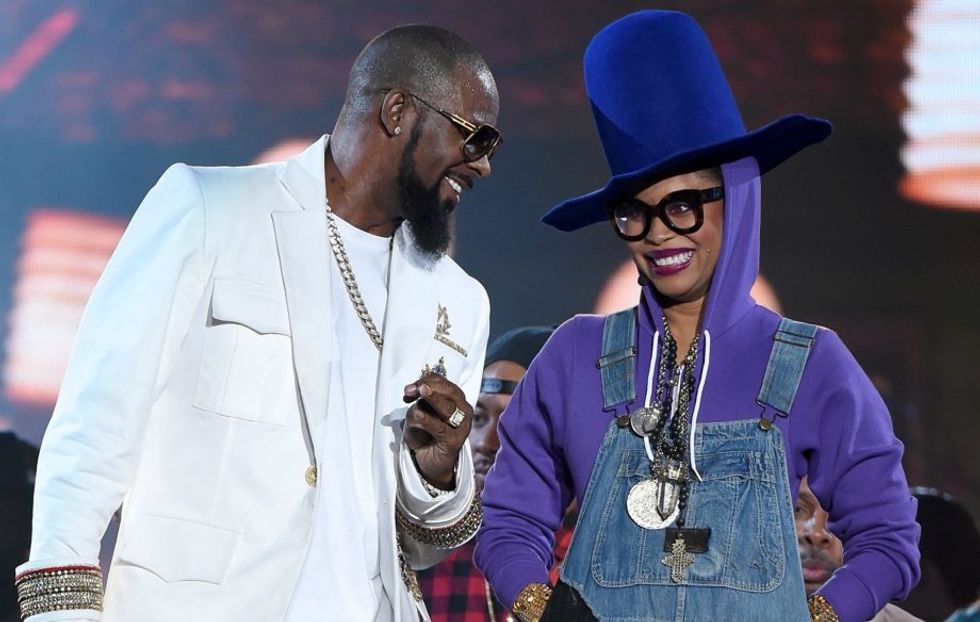 NME
---
Meg Hanson is a Brooklyn-based writer, teacher and jaywalker. Find Meg at her website and on Twitter @megsoyung.
---
POP⚡DUST | Read More...

Garbage R. Kelly's Garbage Former Manager Surrenders to Authorities
These 10 "Buseyisms" Will Save Us All