Trending
The melancholic singer basks in the light of a sad, looming story of lost love to find her redemption.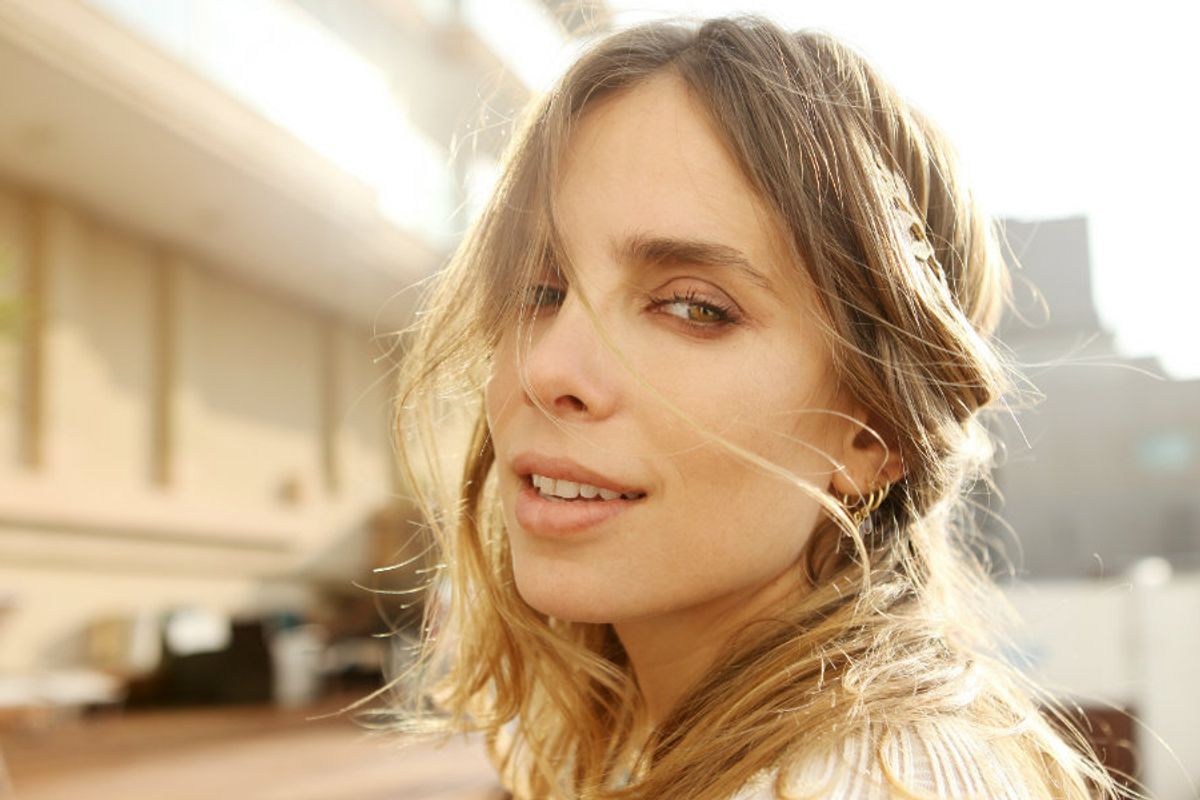 Orit Pnini
There's an unshakable somberness and undefined volatility Sarai Givaty (or ESH, as she's known onstage) entwines on her self-titled EP. The subdued but potent tones as found with tracks like "Fall" and "Machine" leave tangible imprints on the consciousness, searing a haunting lonesomeness into the brain. "Still I never gone writing happy songs, never read my story as a ballad," she coos on the latter entry, a rather intricate piano ballad soaked with sinister wails and a throbbing melody. But it's the stirring "Killing Fire" that lifts out of the dusty landscape swirling behind her eyes and remains her most compelling and preeminent recording. Suitably, the song which flitters across the lips and lingers on the breath gets a music video both cinematic and intimate in scope--Popdust is ecstatic to exclusively premiere the vivid clip in full below.
"'Killing Fire' is the diary of a destructive relationship, showcasing the battle of having to let go and the denial of a breakup. Instead of focusing on the relationship, we see the days after - the hard moments of the breakup, followed by the woman overcoming and rising through the ashes with the help of music and friends," Givaty shares with us about the song. In the video, she languishes in the breakup's harrowing and raw aftermath, reflecting in the confines of her lace-drawn window with vestiges of the past flickering in her mind. The juxtaposition of happier days and the inescapable ache plays charmingly and powerfully onscreen, and Givaty musters up her strength to later rise, metaphorically but explicitly in the story, onstage as a warm, gold light baths her onstage. As she reaches out her hand in one of the video's final frames, there is a overwhelming sense of resolve and healing ever-present on her face--the glitter, perhaps representative of the constraints which bound her tightly, sweeps away in the breeze. She looks out the window one last time, and forever closes that chapter of her life.
Givaty, who is an Israeli actress/model with such credits as The Expendables 3 and NCIS, enlisted the talents of producer and songwriter Liam Howe--known for his work with Ellie Goulding, Lana Del Rey and others-- for the EP. The set is out now on iTunes.
Watch below:
---
READ MORE ABOUT MUSIC...
Premiere: Lio Nicol's Stylized & Melancholic New EP, '1'
Premiere: Great Good Fine OK's Stunning, iPhone-Shot 'Always' Lyric Video
Premiere: PJKTS Seek Freedom & Release With New Single, "Chandelier"
---
---
Related Articles Around the Web