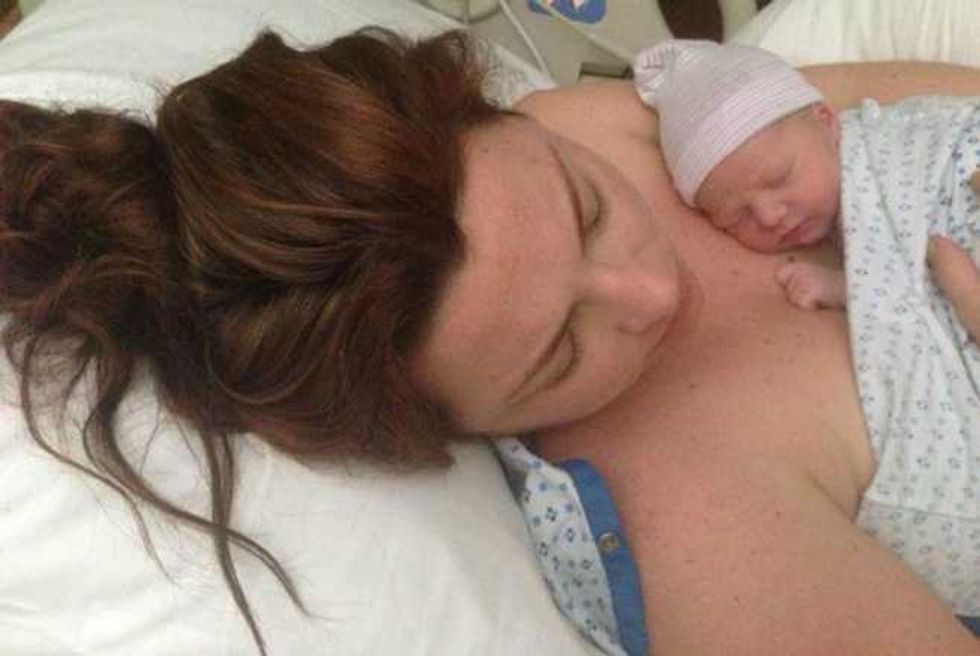 Amy Lee recently promised to release some new music soon (possibly with Evanescence!), but it might be a while before that happens now that she's a new mommy.
The 32-year-old rocker just welcomed her first child, a baby boy named Jack, to the world this week.
Announcing the new arrival on instagram with an adorable photo, Lee wrote, "Our little cub, Jack Lion Hartzler, is here. I have never known the depths of my heart till now. The world just exploded into technicolor."
Aww.
Now if only she could announce an official Evanescence comeback, then we'd all have a reason to celebrate.