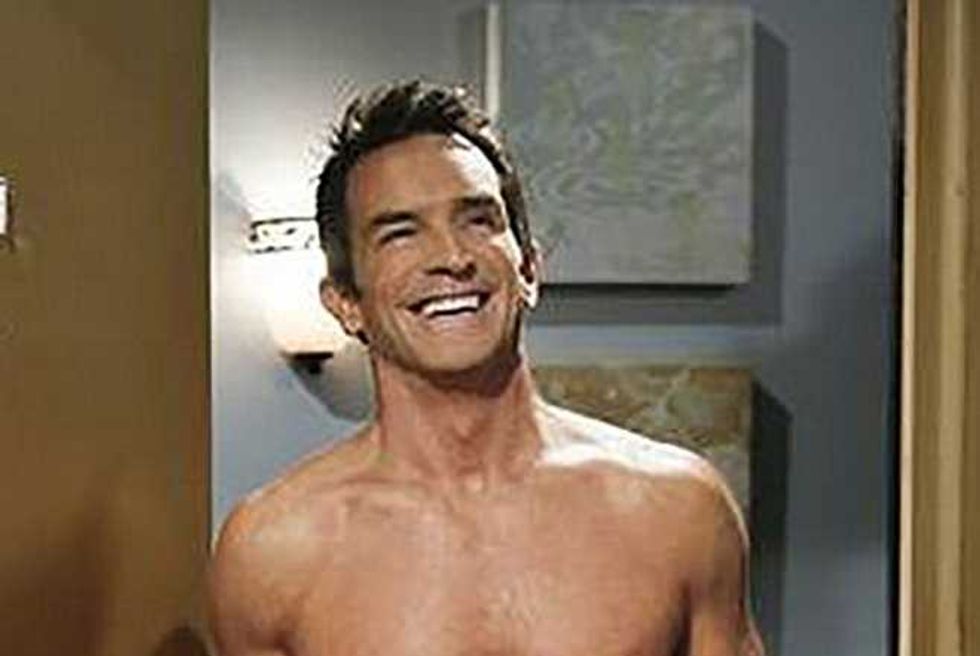 Jeff Probst is daring to bare all….
The Survivor host strips off in an upcoming episode of Two and a Half Men—and Popdust has the impressive pic.
"What a blast!! I'll be on Two & A Half Men - so fun to work with Cryer @mrjoncryer and Kutcher @aplusk Thursday, Nov 14th! No blue shirt," the 52-year-old tweeted Wednesday.
Survivor host Jeff Probst makes his naked debut on Two and a Half Men
Probst makes his comedy debut, naked with only a plate of bacon to preserve his modesty.
"I'm playing a version of me," Probst told The Today Show. "I just jokingly mean that I'm not typically walking around naked with a plate of bacon. I don't really eat bacon.
"I got a call from the casting director. I happen to be friends with [Jon Cryer] and I texted him and he said, 'I just read the script. It's really funny. You should do it.'
"That was it. And then they said, 'Oh by the way, you'll be naked.' I mean, how can you turn down Two and a Half Men? — one of the greatest comedies of all time."
You can see Probst in all his naked glory on Two and a Half Men Nov. 14.