MUSIC
Cool bluesy jazz combined with pop-laced energy.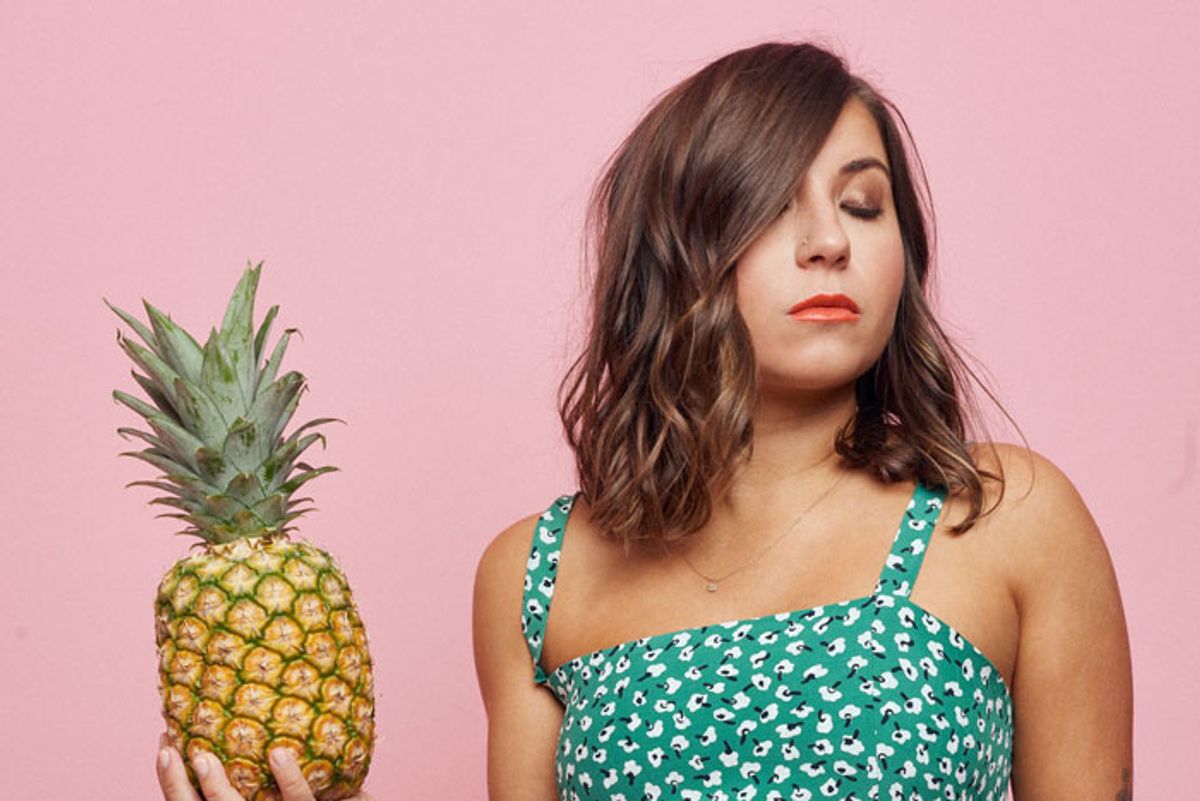 Photo Courtesy Evie Joy
Evie Joy's new music video, "Expiration Date," officially drops November 2, but Popdust premieres it now.
A canticle of female empowerment, the song's essential message is: "Eff you, I'm done." Inspired by a relationship gone sour, Joy puts her feelings to music, asking listeners if always giving and never receiving in a relationship isn't the very definition of ludicrous self-abnegation.
Based in New York, Joy is a jazz vocalist and ukulele enthusiast, who received the Johnny Mercer Foundation Award. The creator of what she calls "ukulele rap," Joy has toured around the globe, from Seattle to London, performing her contagious, innovative music.
"Expiration Date" opens on a jazz-flavored ukulele chord, as Joy's polished tones exude bluesy jazz hues. There's almost a scatting quality to the intro. When the jazz-pop groove kicks in, the tune assumes a dark, infectious energy. A vibrating bass line and cracking drums drive the rhythm, while Joy's tones assume snarling, wicked sensuality backed by lustrous retro vocal harmonies.

The video is a delight, mirroring the obverse doppelgänger of Robert Palmer's "Addicted To Love." In "Expiration Date," the black-clad females become ominous femme fatales.
A concise summary of Joy's attitude is contained in the vivid lyrics.
"My baby, oh, oh I'm tired / This love's expired."
"Expiration Date" delivers buff bluesy jazz tinged with textures of pop vim. Evie Joy definitely brings the heat on this song.
Randy Radic is a Left Coast author and writer. Author of numerous true crime books written under the pen-name of John Lee Brook. Former music contributor at Huff Post.
POP⚡DUST | Read More...
RISING STAR | Dangermaker Drops 'Run' LP October 5
PREMIERE | Terry Emm Drops 'Sophia'
RISING STAR | Alberta Drops Buff New Single, 'Jay Walk'n'