MUSIC
You'll want to add this anthemic feel-good track to your workout playlist.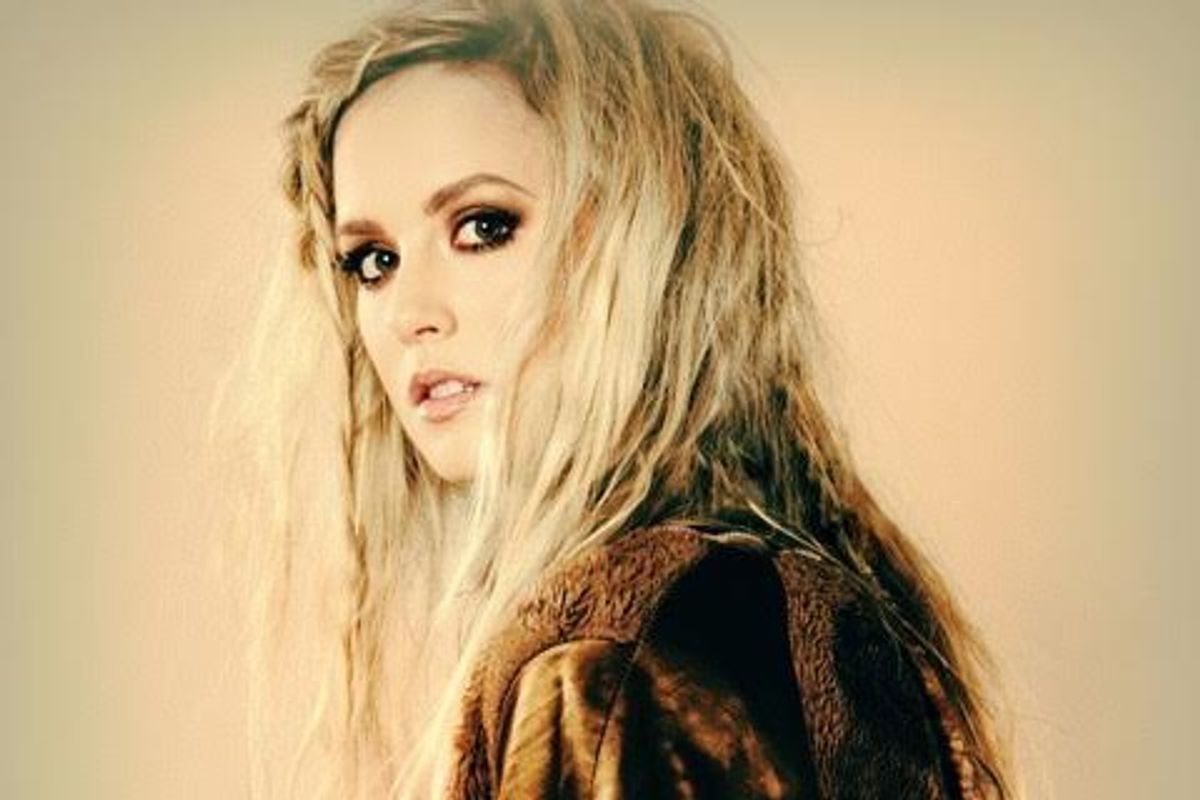 Born in San Diego, the life of Strae is just as eclectic and convention-breaking as her sound. After spending time auditioning in Los Angeles, she moved to Japan after being offered a performance contract. The bold move saw Strae recording music under Universal Music Japan and pumping out J-Pop songs. Back in LA now, Strae's sound has become lathered in darkness, writing songs focused on harnessing the power within and overcoming difficult situations. She's just released a brand new track called "Lioness". The song features happy-go-lucky boppy verses that suddenly metamorphize into a large, booming chorus full of strength and sass. We got the chance to talk to Strae about the inspiration behind the catchy feminist anthem, which you can listen to below:
Where did the inspiration for Lioness come from? How long did it take for the song to be completed?

Early in 2016 I found myself wanting to create a song that was the antithesis of a typical love ballad. I had been watching a late-night nature documentary about a stranded lioness and became entranced by her powerful movement and ferocity. Watching her wander through the desert in search of her own kind inspired me to write a love song for the strong independent female who desires a kindred spirit, but doesn't change who she is just to please a man.
What's your favorite lyric in the song?
At the top of the bridge I sing, "We'll be the queen and king, reign over all this concrete." I especially like this lyric because when you grow up reading fairytales, you always hear the phrase "king and queen" and I thought to myself, why does the king have to be first all the time? I think it's time to change the narrative.
Can you talk about how you've gotten to where you are today?
A lot of my life choices have been driven by my need to learn everything by first-hand experience. It's definitely fueled my vagabond existence and become one of the biggest sources of true self-knowledge in my life. Knowing myself better, through struggles and elation, has brought me here... and I couldn't be happier about it.
What three words would you use to describe your sound?
Energetic, ethereal, ever-evolving.... wow, four E's... I swear I'm not doing it on purpose.
What else can fans expect from you in the near future?
They can one-hundred percent expect a "Lioness" music video. It's waiting in the wings.
You've traveled around a lot in life, how has that impacted your sound and artistry?
Wandering has been a big part of my life and it's absolutely shaped my view of life. Going to places you've never been, both physically and artistically, can be daunting. However, I've realized that all of the experiences I go through are slowly, but surely, sculpting my identity and it's pushed me to be braver than ever before.
Related Articles Around the Web