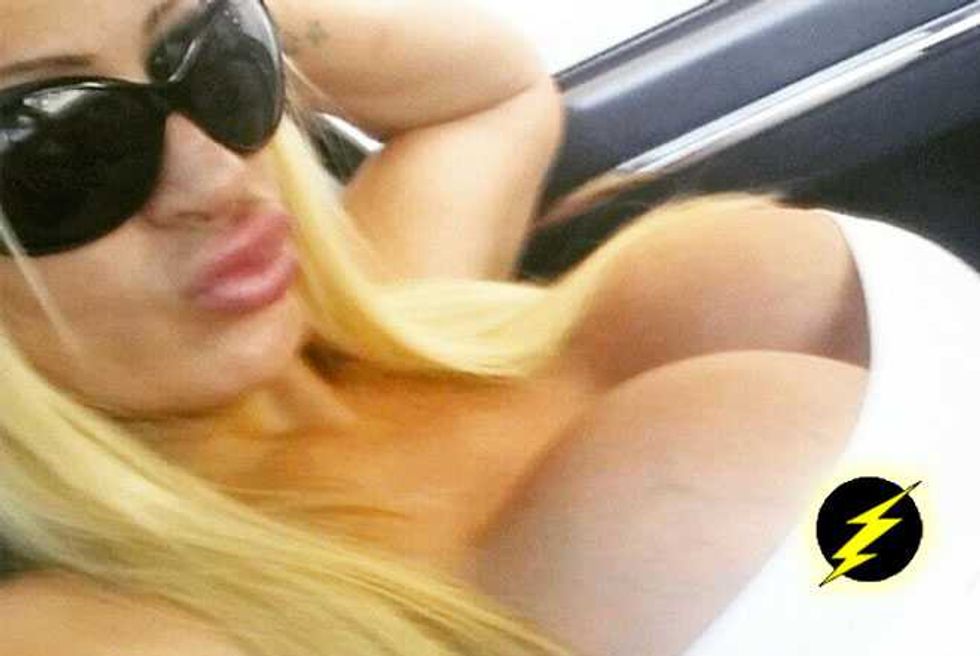 Human Barbie Lacey Wildd has lost 20lbs on a scary new diet in just six weeks as she attempts to mold her body into "Extreme Barbie" some more.
As Popdust previously reported, Wildd, 46, is currently planning a THIRTY SEVENTH plastic surgery (her 13th boob job), but is struggling to find a surgeon to carry out the procedure.
The mother of six and star of My Strange Addiction, was doing what she does best on a packed Florida beach this week—showing off those LLL boobies—and spoke about her bid to slim down to a tiny size 0.
Wildd told Cosmo,
"I want to have the most extreme body in the world. I want to be a walking cartoon character. But I know I have to be careful."
She has been living off a controversial diet of just an apple, lemon juice and water each day for the past six weeks in a bid to lose the pounds.
Lacey, whose children are not supportive of further surgery, has spent over $250,000 on procedures which have left her with 21lb breasts that need supporting when she sleeps or drives.
Oh Lacey honey! You're thin enough, they're big enough- listen to your Doctors and your children!