STYLE
Figure Out What Skincare Works For You With FaceTory
Find a skincare routine that actually works for your skin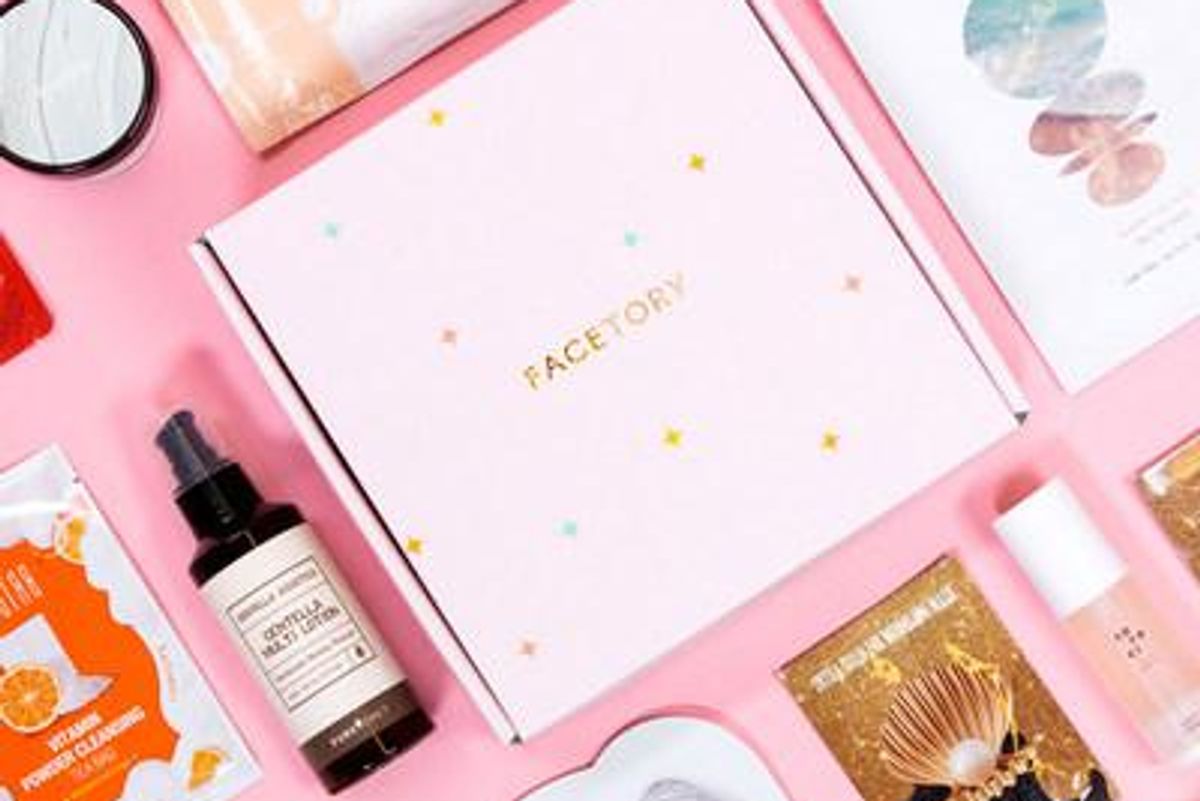 Here's what no one's going to tell you: you gotta do a ton of research to find a skincare routine that actually works for your skin.
There are no corners you can cut here, unfortunately. No matter how many skincare videos you watch, or how many ofZoe Kravitz's beauty essentialsyou add to your own routine, no routine is one-size fits all.
---
They call it "self-care" and "personal grooming" for a reason — it's up to you to figure out what actually works for you. But who has the time or the money for all that? Not us.
At Popdust, we're passionate about skincare, sure, but we're also New Yorkers — we want something that works and we want it fast. So, when you're finally ready to put down the overpriced serums and moisturizers, learn about your skin with FaceTory.
Here's what you need to know about FaceTory:
What's So Different About It?
Most mainstream skincare favorites fall into one of two categories: overpriced, inaccessible products or ineffective, cheaply made imitations. In both cases, their job is to throw products at you and manufacture fake urgency to make you buy as much of their potions as possible.
FaceTory is different. They're invested in educating you about skin care as much as they are in selling it. Instead of seducing you with aesthetics, moodboards, and aspirational photos, they help you figure out which skincare products do work for you — without the big words and inaccessible jargon.
In short, they make skincare FUN.
Why Do I Need It?
We all get those bursts of motivation when we think, suddenly, we're going to revolutionize our lives. For a day, maybe a few days, we have a TikTok-worthy morning routine. We cross off everything on our to-do lists, we clean our rooms as we go, and we go through all the steps of a complex skincare routine.
This simply isn't realistic. And, honestly, it's not necessary. What will make the biggest difference in your skin is consistently using the right products. To get consistent, that time you'll be spending at the sink oughta be at least a little fun, right?
FaceTory makes it enjoyable to get the most out of your routine, your time and your precious money. FaceTory products are simple and effective. With this no-frills skincare approach, you'll know exactly what you're getting. And their accessible skincare blog lets you know why you're getting it.
Don't waste another dollar buying expensive products from influencers and their narcissistic beauty videos. And don't get tricked by Instagram ads flashing the latest watered-down serum on the market, only to find they're not right for your skin type. Find your skincare on FaceTory and cut out the BS. Time to get to business with your glowing skin.
Okay… You Convinced Me. But What Products Do I Need?
What makesFaceToryso special is their commitment connecting you with the best products for you. With their expert-approved, rigorously tested skincare, you can be sure every product you try is premium quality. Besides, there's no shortage of exciting products in theFaceTorycollection.
Their innovative, yet affordable, products will make you eager to keep on your skincare routine night after night, week after week.
Here are some of the ones we're most excited about:
Sky Drops Hyaluronic Serum with Coconut Water ($14.95)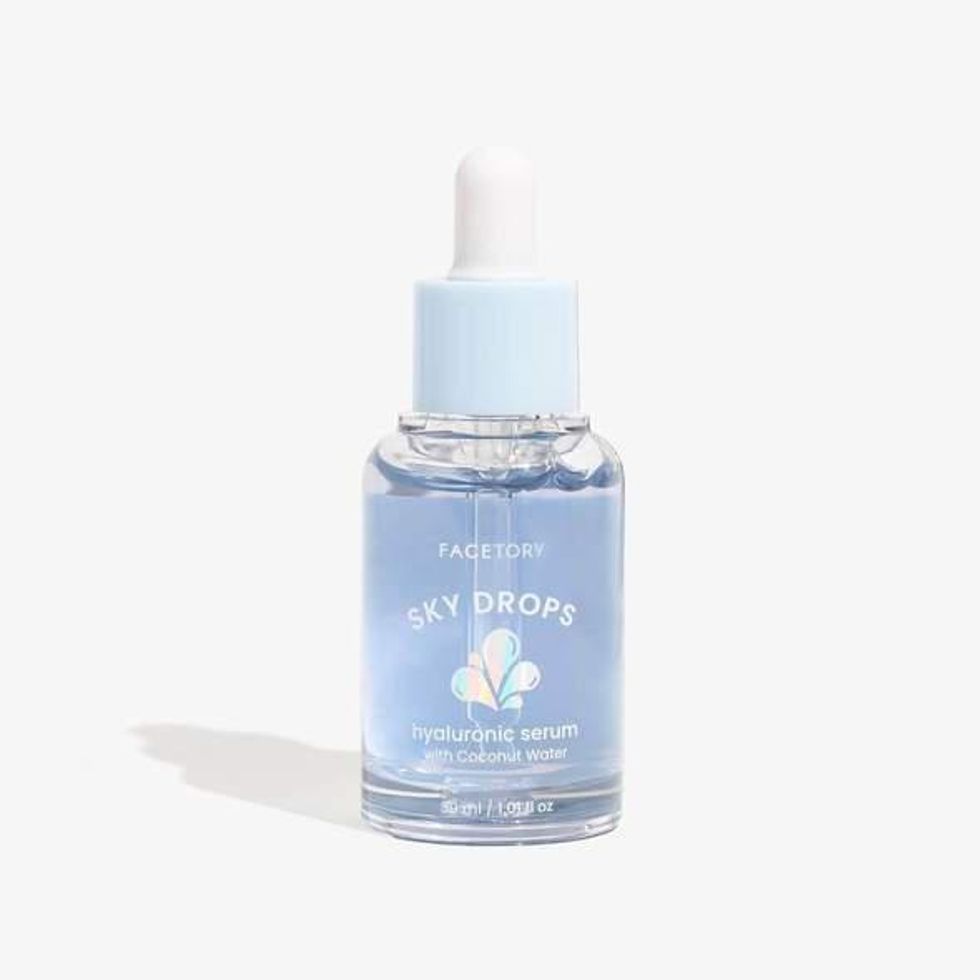 You've heard of Glossier Super Pure Serum? Sky Drops Hyaluronic Serum is like that, but better. A hydrating mix of hyaluronic acid and coconut water, the dewy texture will give you dewy skin without the fillers or fragrances. Hyaluronic acid is one of the few ingredients that benefit all skin types, so Sky Drops Hyaluronic Serumis a perfect fit for anyone.
Calming Glow Weightless Facial Oil with Oats and Squalane ($17.95)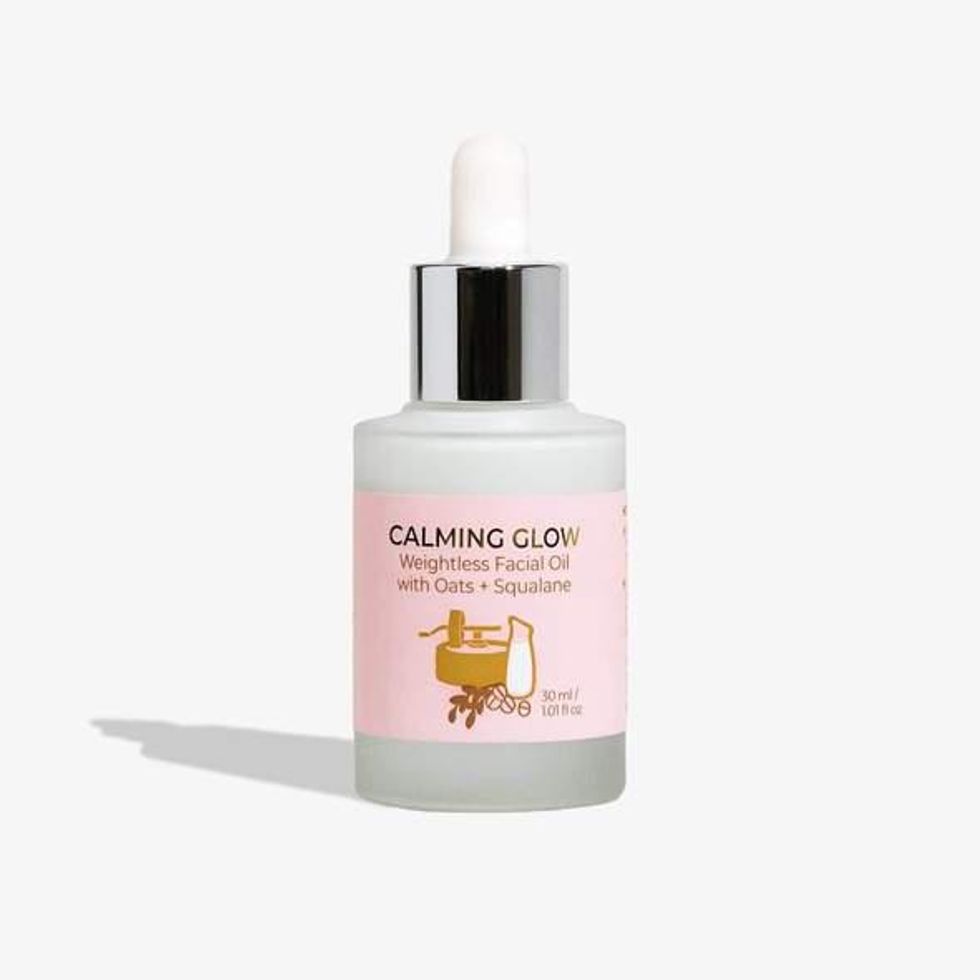 If you have oily skin, you might avoid topical oils. And if you have dry skin, you might gravitate towards uber-expensive face creams which are usually … mostly water. But no more!
Facial oils help lock in the moisture of your other skincare ingredients and keep your skin from overproducing natural oils. In short:
Calming Glow
is your go-to starter oil. Light enough not to be intimidating but effective enough to keep you hydrated, this is the people pleaser we all should have on our shelves to end our nightly routine.
Spot Fighter Blemish Patches- for Acne and Pimples ($21.95)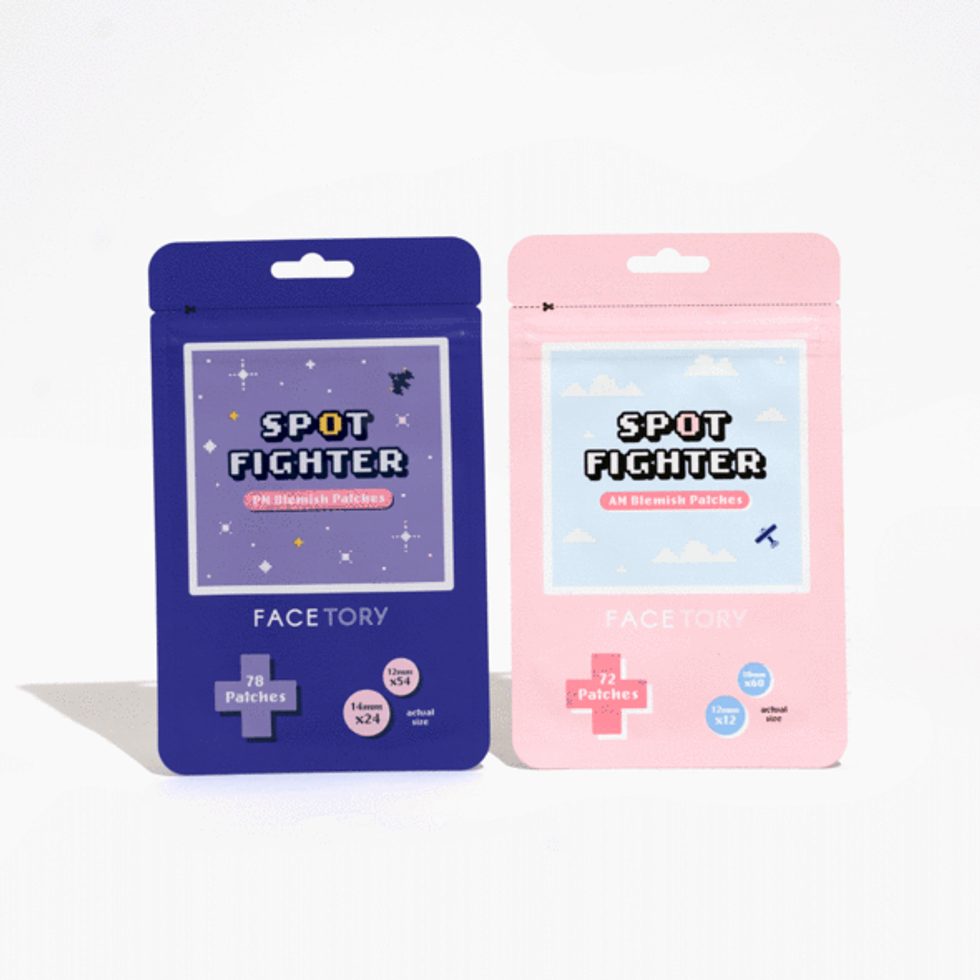 Breakouts! We all get them! Even with the most fastidious skincare routine hormones can win and you end up with a icky pimple … or a few. Pimple patches are going mainstream and theSpot Fighter Blemish Patches are the solution. The whimsical gaming design makes you feel like you're playing a video game with your breakouts — and dread your pimples a tad less. Keep the AM patches on when you're on the go, and the PM patches to safeguard your skin at night.
Anything else?
A key part of the FaceTory platform is the educational element. Their skincare blog is packed with the information you need to go from skincare novice to expert.
From instructive articles to blog posts by skincare devotees — and even a mediation on the age-old question: to buy or not to buy a mini fridge for your skincare — they offer a portal into a world of skincare that's full of curiosity and anticipation.
FaceTory has been innovating skincare for over four years, with over 200 products tested and 4 million products sold. They created theSkin Type Quiz so you can discover your individual skin needs and shop the exact products that target your concerns. You can even subscribe to their range of gift boxes for new products monthly and restock your favorites.

With FaceTory, it's never been easier to start — and follow! — a routine you can stick to. From the joy of a spa-like personal experience to the pure hedonistic pleasure of wearing a sheet mask, FaceToryhits all the notes.
*
6 Products I Want From Zoe Kravitz's Vogue Beauty Secrets -- Popdust
Related Articles Around the Web