Top Stories
Vancouver synth-rock band ready their new album Faux Real and headlining tour.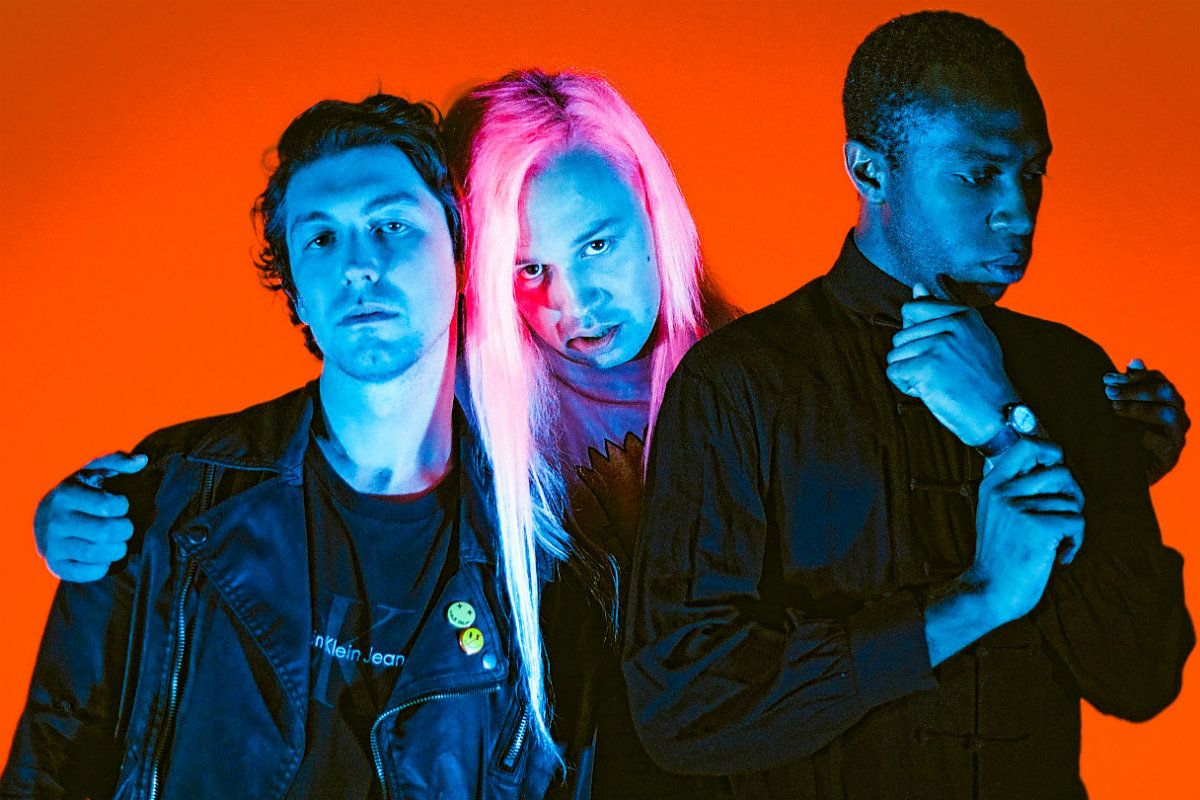 Born out of "a combination of Craigslist, Myspace and absinthe," Vancouver outfit Fake Shark abuse the eardrums with a cataclysmic melding of heavy metal, paralyzing synths and volcanic drums. That was certainly the case on their 2007 debut Zebra Zebra, but with their follow-up, 2009's Meeting People is Terrible, sonic shifts began to rumble throughout their work. EDM and tropical house rippled into their unusually volatile grunge-rock. By the time 2013's Liar came along, the band flickered with static-shock pop, leaning heavily into Flaming Lips territory. Now, their upcoming new album called Faux Real (out May 26 on Light Organ) promises to be considerably more electronic, as evidenced by their brand new banger "Heart 2 Heart," which premieres exclusively today.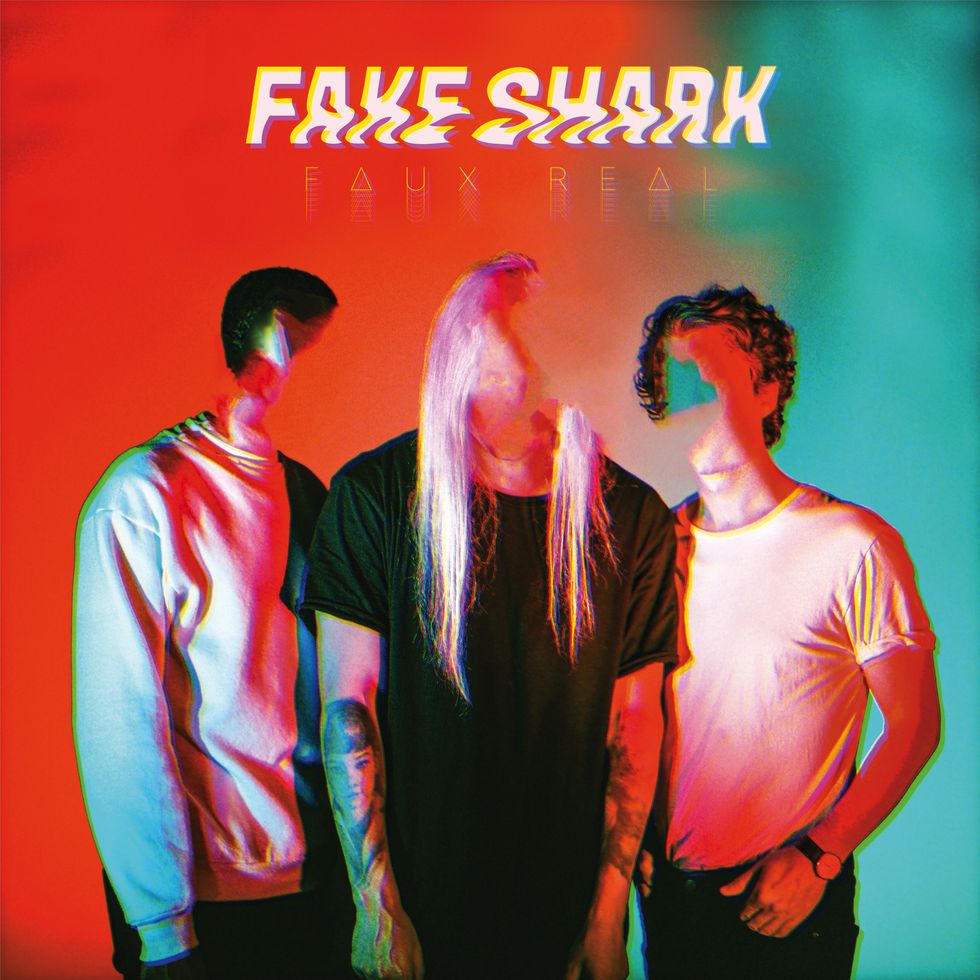 Kevvy Mental, Louis Wu and Tony Dallas further fragment their music, shedding their gritty outer layers in favor of more psychedelic, spacey and atmospheric coats. "'Heart 2 Heart' is a song about feeling like you can be extra reckless when you're far from home, but within all of the carelessness, you end up returning home with life-affirming experiences and a life-changing new relationship," the band says of the song, which upsets all expectations and proves they can not be defined by any one influence or movement. "It's a love song for people who don't actually want to fall in love, but are hit over the head with it, even though they're resisting it."

In support of the new album, Fake Shark plot a new headlining tour, set to launch May 27 at the Lucky Bar in Victoria, B.C. and stretching through June. The Faux Real Album Release Tour hits up cities like London, Halifax, Toronto and Montreal.
Listen below:
Here are the tour dates:
May 27 - Victoria, BC - Lucky Bar
June 1 - Edmonton, AB - The Forge
June 2 - Calgary, AB - Commonwealth
June 3 - Regina, SK - The Exchange
June 4 - Saskatoon, SK - Capitol
June 5 - Winnipeg, MB - Park Theatre
June 8 - London, ON - Rum Runners
June 9 - Toronto, ON - Baby G
June 10 - Kingston, ON - The Mansion
June 13 - Montreal, QC - Turbo Haus
June 14 - Quebec City, QC - L'Anti
June 15 - Moncton, NB - Plan B
June 16 - Charlottetown, PEI - Fishbones
June 17 - Halifax, NS - The Seahorse Tavern

---
READ MORE ABOUT MUSIC...
Premiere: C. Shirock's "Back Against the Wall" gets a feverish facelift
Interview: Sarah Solovay on her comeback EP, Madonna & going to Yale
Premiere: The Sextones conjure '70s soul on "Can't Stop"
---
Related Articles Around the Web