nik richie kate upton whale wars
Nik Richie thinks Kate Upton is "too fat" to be People's Sexiest Woman Alive, proving yet again what a disgusting misogynist pig he really is.
Yes, Sex God Nik, the self-appointed ultimate authority on all female hotness has decided Kate, widely accepted to be ridiculously gorgeous, is simply too big to be beautiful.
Nik Richie Schools Porn Star Kacey Jordon On Being Degraded By Men
Readers of TheDirty will know Nik has mocked Kate since she burst onto the scene, dubbing her "Whale Wars", and he couldn't resist slamming her online yet again after she won the Sexiest award.
Congrats to @kateupton for being this years Sexiest Woman Alive. #Whalewars#PeopleMagazinehttp://t.co/SRR4PRXylp

— Nik Richie (@nikrichie) December 19, 2014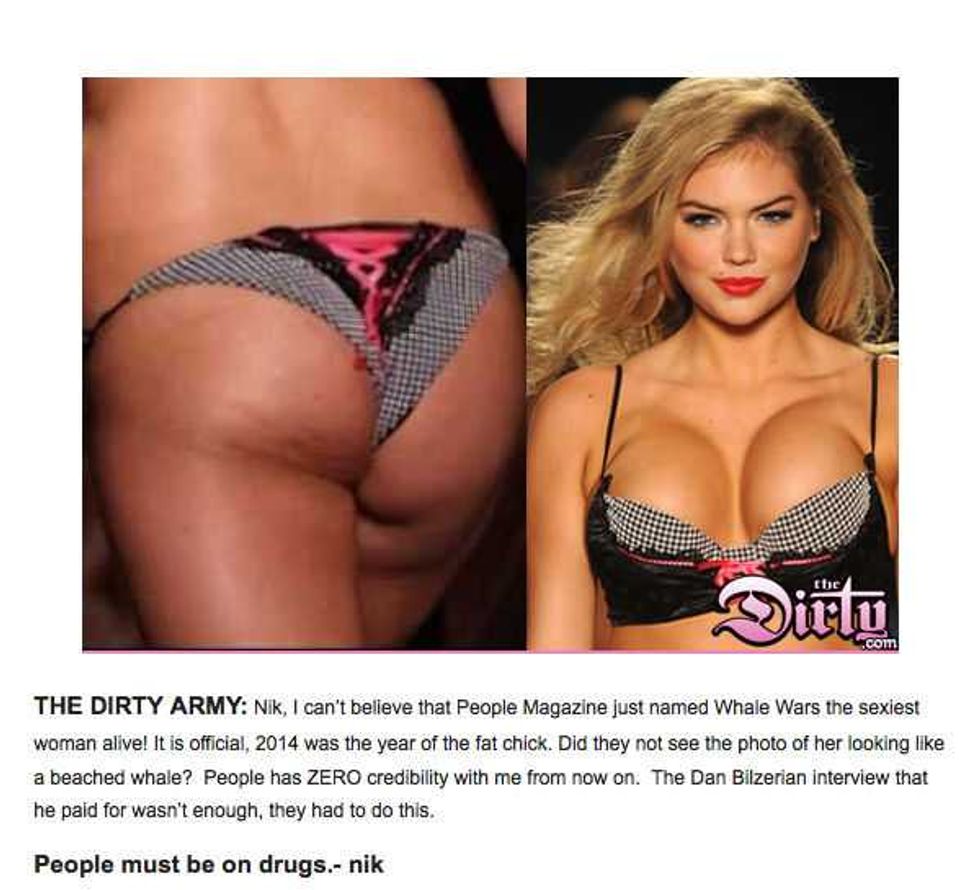 Battle Of The Douches! Nik Richie Sued By Dan Bilzerian Over STD Story
Classy, Nik. Real classy. What do you guys think - is Nik right, or totally full of crap like usual?
Vote now!