Top Stories
ALBUM | The new lo-fi, down-and-dirty anthem sets to usurp the patriarchy.
Forrest Tiffany
"This song touches on the frustrations that as a woman you are told you can either have a or b, but never both," the band states.
"'I thought they were all o' one sample, as you may say. But it seems one mustn't judge by th' outside'," English author and journalist George Eliot once penned in his 1860 novel, The Mill on the Floss, from the perspective of the story's central character, Mr. Tulliver. It is thus one of the earliest usages of the phrase (as we've come to know it): don't judge a book by its cover. Of course, the exact verbiage changed according to the surrounding cultural, mirroring the varied belief system and traveling far beyond the confines of the Victorian Era. Its timeless and universal appeal has permeated every corner of the globe and nearly every aspect of popular art. Grunge-rock punk band Family Pet utilize that phrase for their own reworking of its core themes, flipping the meaning into a biting and authoritative anthem to shatter the patriarchy--named after their band name, naturally. "Family Pet" premieres exclusively today, and you can listen to it in full below.
"This song established our band's signature sound for our debut album, 'Petty.' Lyrically, it is expressing frustrations while simultaneously hinting at the fantasy of just giving up your dreams and just settling for a life of complacency," the audacious and fearsome outfit tell Popdust about the song. Lead vocalist Kate Dwyer chomps down hard on the American dream and idyllic projections, bombing the very society which has forced a strangle-hold onto freedom and independence. "Everyday, I deal with shit. I guess I'm getting over it. You seem nice and put together," she hisses on the opening verse. "Hi, I'm Mrs. Fairweather."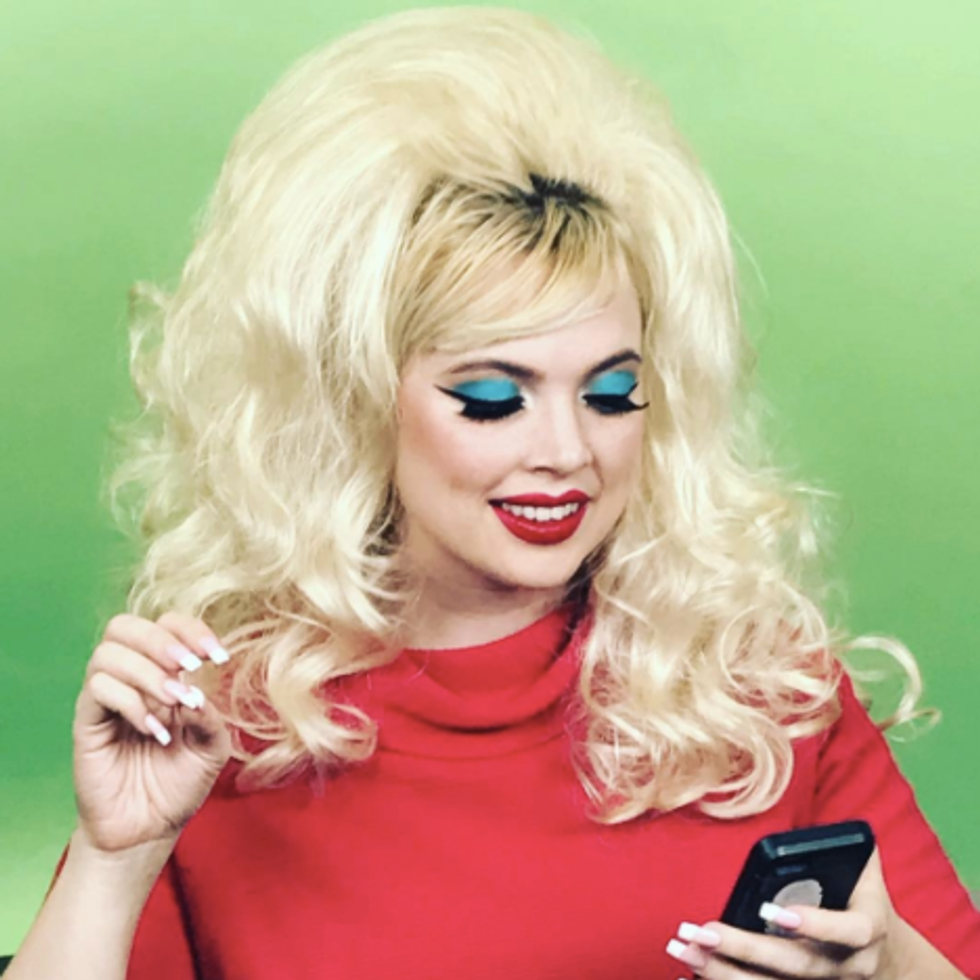 Stephanie Weber
"I'll be your family pet," she loops on the hook, each time slicing deeper and deeper into her rasp. The band continues detailing the song, saying, "This song touches on the frustrations that as a woman you are told you can either have a or b, but never both. Being a band that is comprised entirely of women can lead people to assume that we would want/enjoy to be considered 'cute' or 'sweet,' but this is not the case at all."

"When we first recorded this track the initial mix was given the classic garage rock bubble gum effect," they add. That's when Colleen Green took the wheel. "We turned off the dreamy reverb additions, upped our distortion and added some additional vocal snot to go from sugary sweethearts to sour brats."
If it wasn't clear in the song's shameless and hearty lyrics, the song "is our anthem that says: we're loud and pissed, even if at first physical glance we may seem as docile and sweet as your family pet." And choosing to go by Family Pet was more than just a simple statement, it is a rallying cry for not only equally-strong women but for men, too, to see the wrongdoing and step up. "It's just a fantasy. This idea that giving up your own dreams in exchange for comfort, for family happiness, is worthwhile. Keeping up the status quo, trying not to be offensive, watching your tone. That's what the fantasy woman is. She's your family pet. Your homemaker slave," Dwyer maintains.
Family Pet's new album Petty is set to drop later this year.
Listen below:
---
READ MORE ABOUT MUSIC...
PREMIERE | Marcus Paul James smolders with new song "Paper Hearts"
Stream SAINT WKND's intense new 'Make You Mine' remix EP
Premiere | Neon Dreams thrill with new "Find a Way" remix featuring Sarah Mark
---