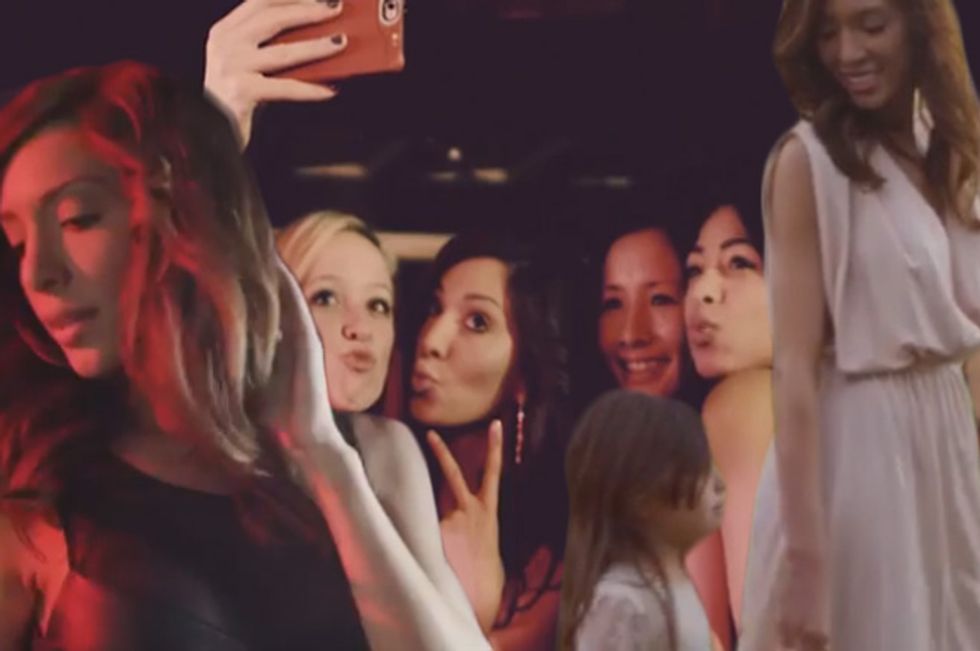 Farrah Abraham has dropped her new music video—for latest single, Blowin'—and it's bizarre to say the least.
The reality-turned-porn star enlists the services of her five-year-old daughter Sophia to star with her along with some hard partying pals—and you can watch the video right here on Popdust.
Abraham explains to InTouch that the song was inspired by her experience of being bullied.
"I think all of the bully types I deal with … who are determined to be against me in my life," she says. "I want others to see they don't need to be a follower or conform to what others think or do and let them live their lives to their full potential. I feel that to overcome the gravity of the negativity bullies try to portray on others, we really need our own space and focus to leave all of that behind and clear the negativity."
The video segues between scenes of Farrah dancing sexily—partying with pals and hitting on guys—and playing the dutiful mom, walking in a field with Sophia.
Meanwhile, the 22-year-old mom says she hopes her young daughter will learn from mom's mistakes.
"I also want my daughter to be better than all the gossip and negative people when she gets older," Farrah tells InTouch.
So over to you… what do you think about Farrah's new song and music video? Sound off in comments below and tweet us @Popdust