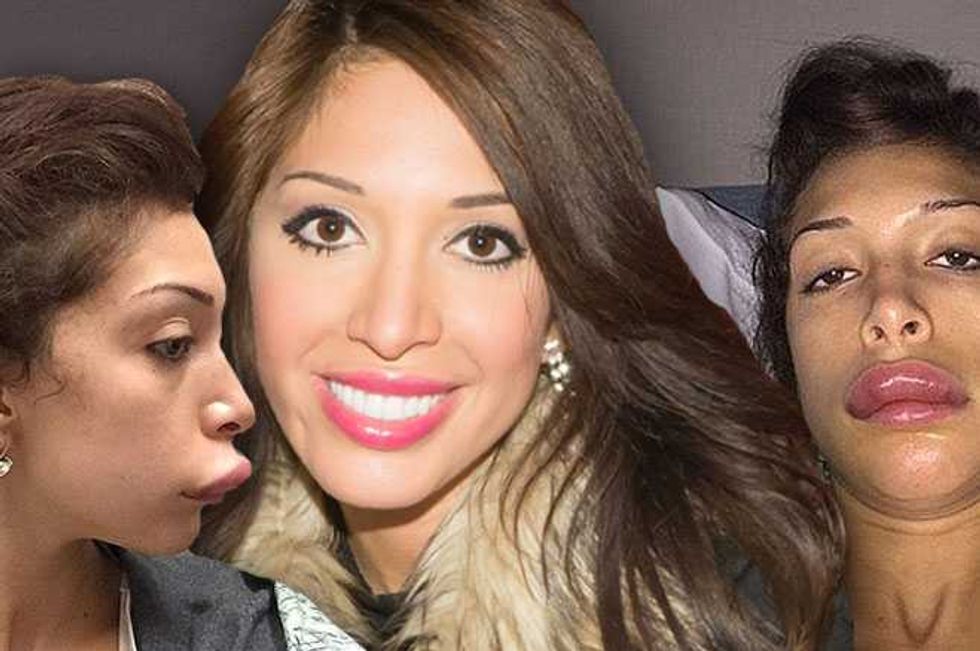 Farrah Abraham wanted to look like Angelina Jolie, but she came out of the plastic surgeons looking like that Leela chick from Futurama. Or, like she had a giant facial tumor.
As Popdust previously reported, things turned uglier than a Couples Therapy reunion show a couple of weeks ago, after Farrah attempted to have an implant placed in her upper lip—a fairly new procedure—and she suffered an ungodly reaction to the anesthetic.
In true Farrah over-share style, she generously posted photos of the plastic-surgery-gone-wild carnage on Twitter—but, thankfully, the 23-year-old mom-of-one-reality-star-turned-porn-goddess is seemingly back to normal now.
On Saturday, the Back Door Teen Mom hosted a night at New York's The Scene Nightclub ... where she debuted her new and improved pout.
Can I get a Amen?!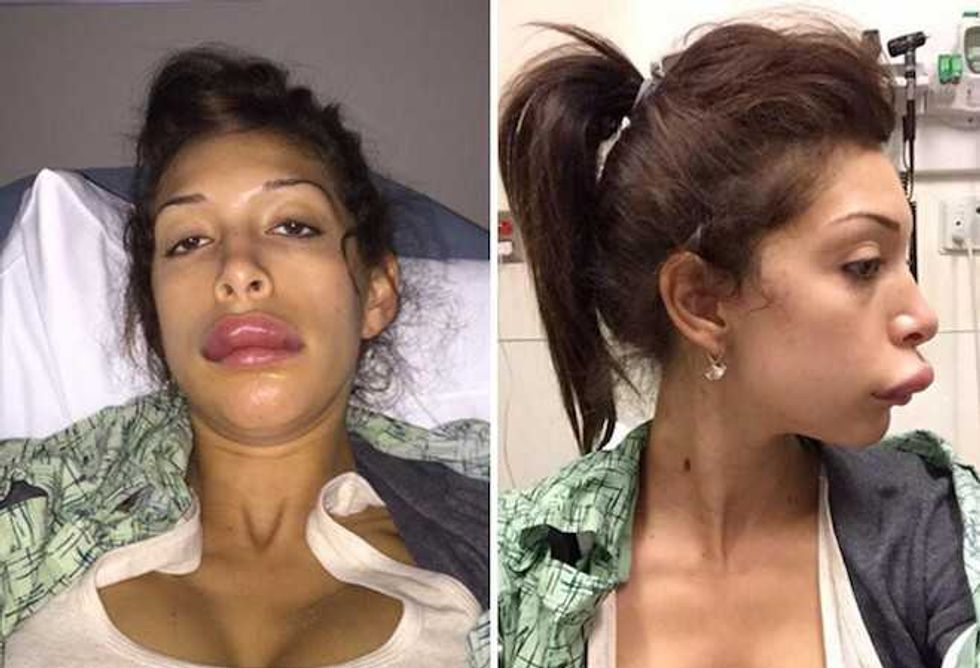 When surgery goes wrong...very, very damn wrong....