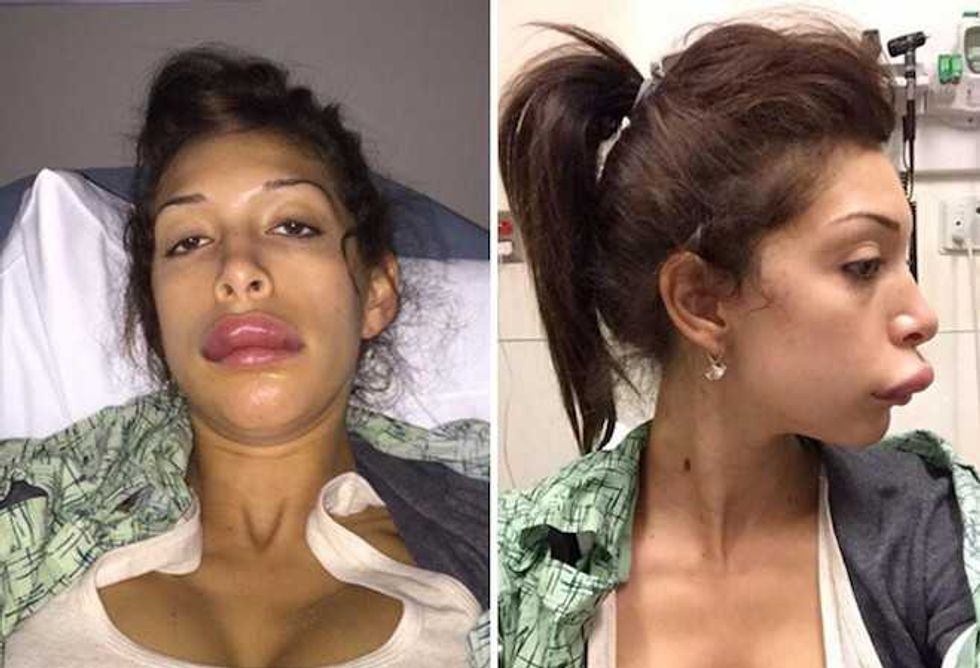 Backdoor babe Farrah Abraham's new lips make Lisa Rinna look like Meghan Trainor!
The Teen Mom star posted images of the plastic surgery wreckage online with the caption, "Girlfriends don't say I didn't warn ya ! #BOTCHED California #ER #fixit"
Tmz reports that instead of conventional lip injections, Farrah was getting a new procedure where the surgeon puts a permanent implant in the patient's lip, thereby saving them money on costly upkeep.
Farrah insists that she did her due diligence before going under the knife, and that the doctor had a stellar reputation. She believes she had a serious allergic reaction to the anesthetic.
The 23 year-old reality starlet is taking the epic fail in stride, comparing herself to Leela from Futurama.
In addition to her lip implant, Farrah has also previously admitted to a nose job, a chin job, and 2 boob jobs.