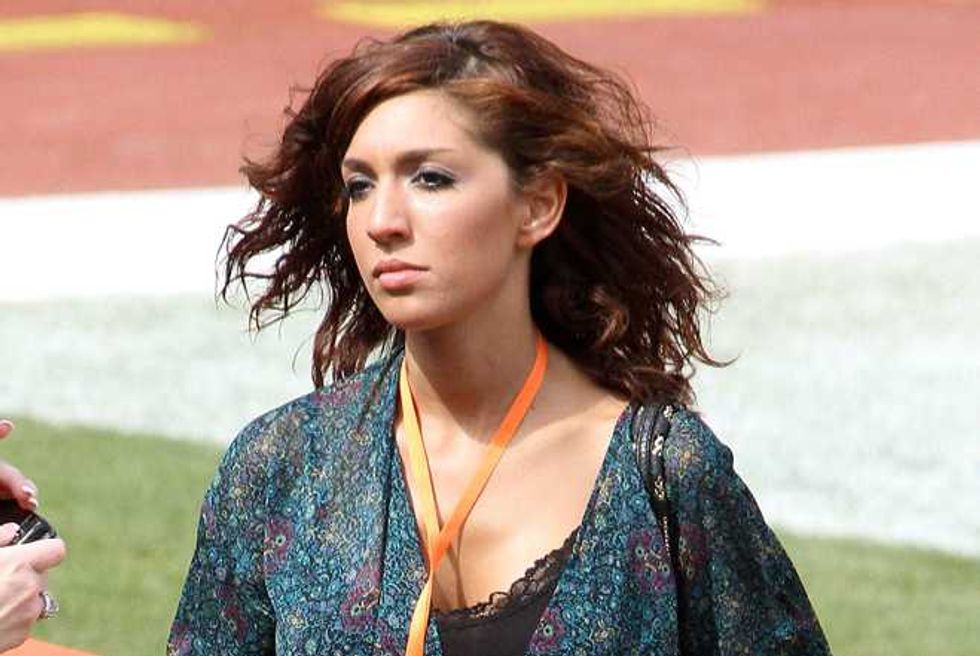 Farrah Abraham was perfectly fine with broadcasting her Teen Mom status, but she's not proud of all of her decisions. We're speaking, of course, of the now infamous sex tape Abraham made with James Deen last year.
Abraham opened up to In Touch:
"It made it hard to have friends and a private life and to trust family, who I feel use me for money. If I went back in time, I would not have done it. The sex tape ruined my life. Knowing my sex tape was out there for everyone in the world to see was overwhelming. I wanted to hide my face and not go out or pick up my phone."
Hopefully this shift in morality doesn't interfere with her sex toy line?
[In Touch]