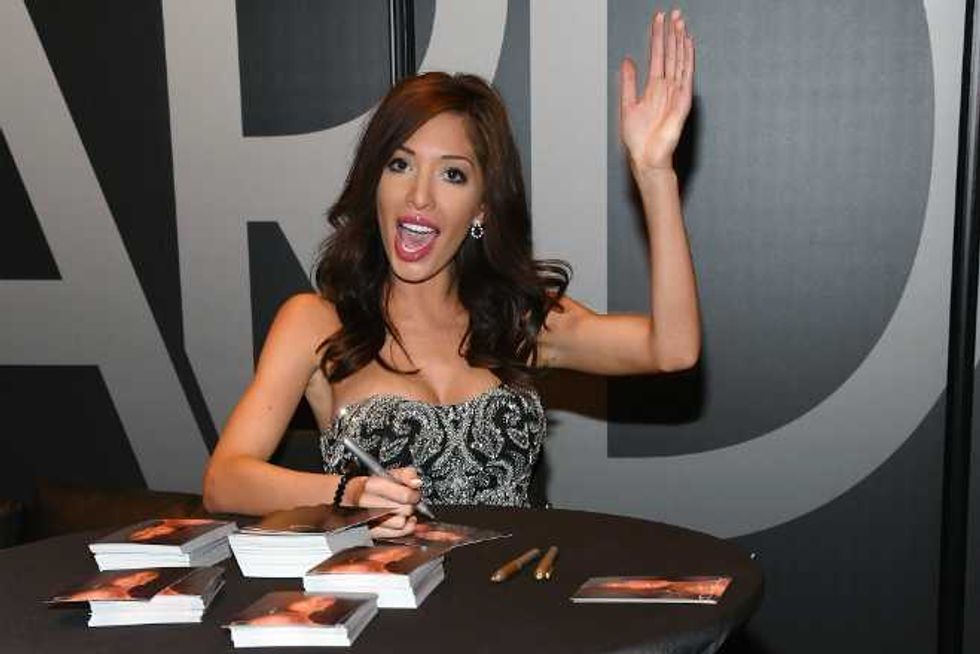 Superstars like Iggy Azalea, Nicki Minaj, Jennifer Lopez, and Meghan Trainor have all used their big booties to make big money, and now Farrah Abraham wants in too.
The reality TV star was on The Doctors this week to discuss her recent botched lip augmentation, where she bluntly revealed that she's currently looking into further enhancing her figure with some butt implants.
One would think that having your lips blow up to the size of a deformed cartoon character's would deter somebody from going under the knife again, but not Farrah!
Anyway, maybe she really should give her booty a boost. After the savage beating it took from James Deen's anaconda in Farrah Superstar: Backdoor Teen Mom, it probably needs a little help from Dr. 90210 to return to its original perkiness.
What do you think about plastic fantastic Farrah's plans to inject even more silicone into her cyborg body? Yay or nay?