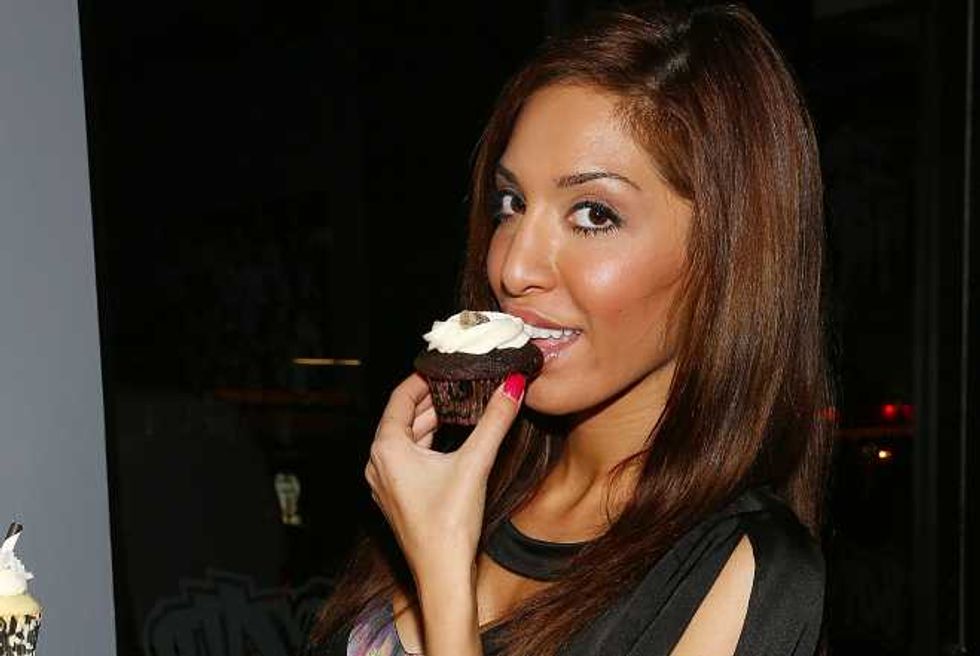 Farrah Abraham is already a reality TV star, porn star, New York Times best-selling author, sex toy creator, and singer, but she's about to add one more job to her growing resume: restaurateur.
Come October 1st, Farrah will open her first restaurant on South Congress Avenue in Austin, Texas. She describes it as "healthy and family-friendly," and says that it's "fresh and frozen cuisine in an innovative, digital, self-service environment."
In other words, it's a frozen food buffet.
Classy!
Farrah says that the restaurant is actually the first in a franchise and that she's already secured investors for it, so hopefully soon you'll be able to enjoy her healthy frozen cuisine all across America.