Culture Feature
The self-proclaimed "worst TikToker alive," deserves to go to jail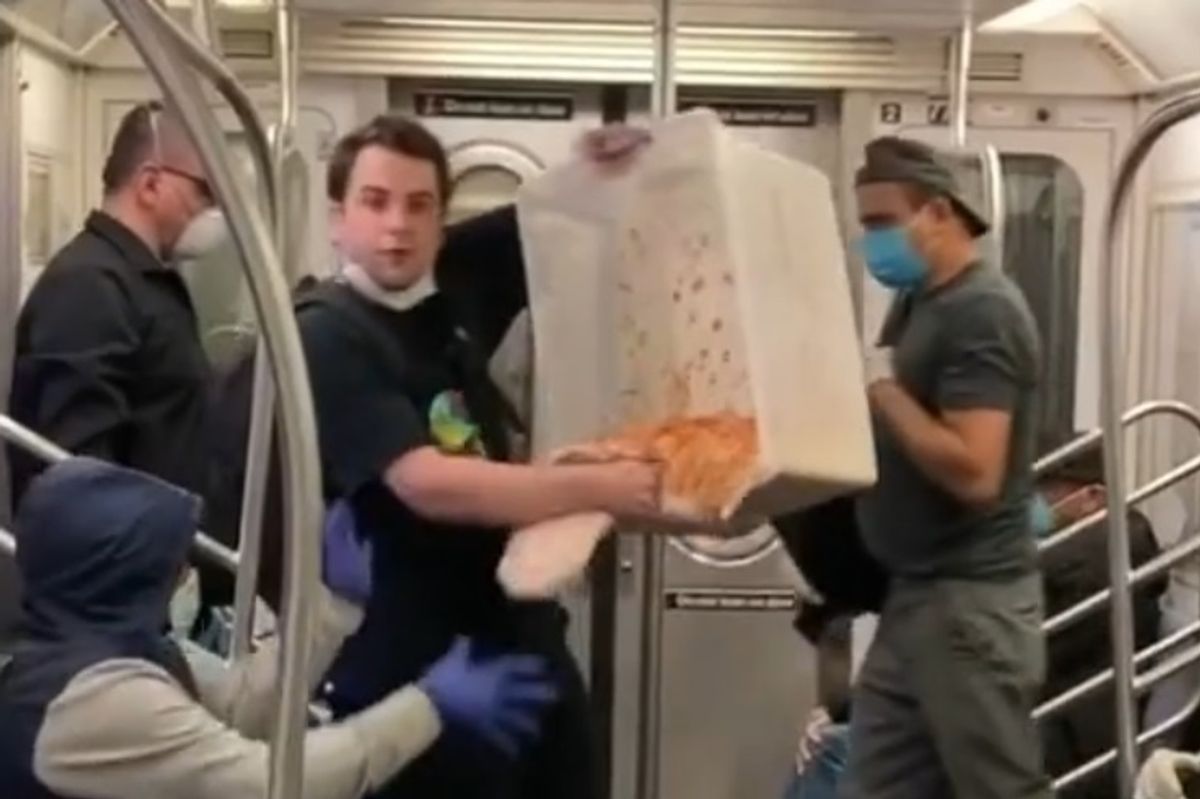 You may have seen a short clip of a TikTok "prankster" spilling a giant tub of cereal all over the subway and a bunch of strangers.
If you haven't seen the video, it consists of fckjosh, whose real name is Josh Popkin, filling a plastic storage bin with cereal and milk, then intentionally dumping the whole mess on the ground in the middle of a New York City subway car. The other people in the car are wearing masks over their mouths and noses—as required by current safety guidelines—but not Josh. He pulled it down off his chin, so everyone could see what a dumb goofball he is, pretending to scoop the sticky, mess of milk and Fruity Pebbles back into the bin. All the while the strangers who are probably forced to be on that subway move away from him, visibly disgusted, but somehow resisting the urge to smack him.
---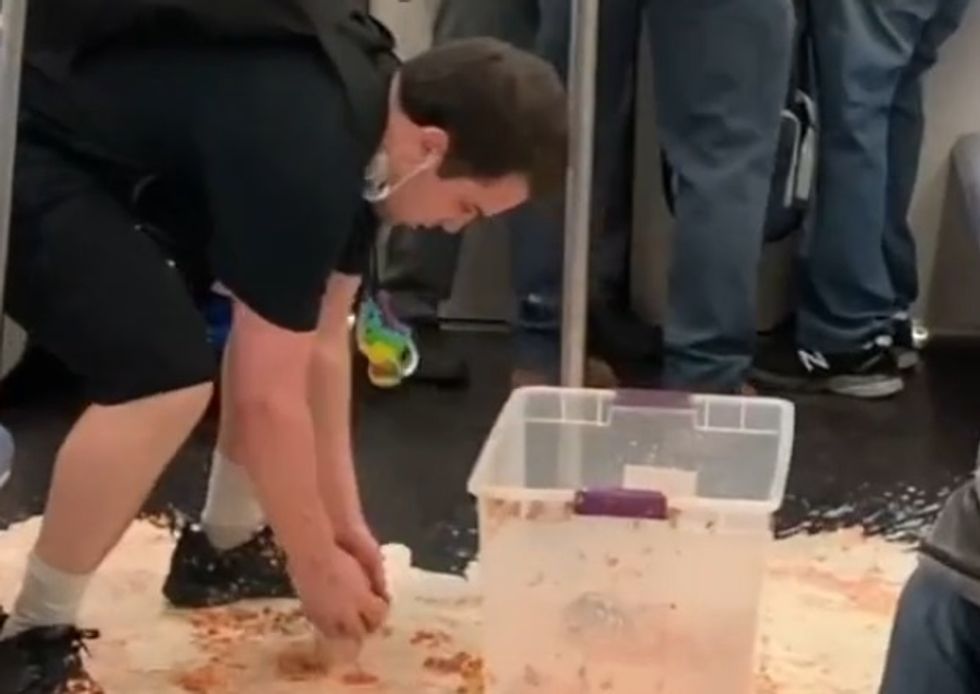 ---
It might be Josh's worst contribution to society yet, but his TikTok and Instagram are full of equally impressive attempts to embody the term d*****bag. The thing is, all the attention Josh is getting for this bad behavior is exactly what he wants. Scrolling through months of his content (which no one should do, and no one has to do thanks to the compilation below), it quickly becomes clear that he's been aiming for exactly this kind of outrage. He regularly refers to himself as "the worst TikToker alive" and while he spices things up with some terrible jokes here and there, fckjoshy's most "successful" content consists of making messes, being a jerk, and generally harassing, inconveniencing, and endangering the people around him.

His schtick is to play an oblivious and violent moron who is "accidentally" inflicting himself on strangers, dubbing over the chopped together videos with little vignettes about what an oblivious moron he is. Among his favorite "pranks" of late is to walk around New York City getting uncomfortably close to strangers while not wearing a mask (something only men in high federal office are allowed to do). Hilarious... He seems to think that his willingness to be this recklessly inconsiderate—potentially spreading the deadly virus that has been ravaging New York City—qualifies as comedic talent.
Compilation of fckjoshy (Josh Popkin) Being an A**hole www.youtube.com
What Josh somehow fails to realize is that he is exactly as stupid and awful as he's pretending to be. There's no amount of irony you can slather on harassing and potentially harming strangers that will make it clever. And even if we give him all the benefit of the doubt in the world—if we assume that Josh and his camera man spent an hour afterward cleaning up the mess in that train car—there are still all those strangers who were splashed with milk or had to walk through it, whose clothes smelled like sour milk the rest of that day, their shoes sticking to the floor. Is that a tragedy? No, but it's annoying as hell and, to be honest, gives Josh Popkin way too much credit.
Because we know that he didn't clean up that mess. Nor did he pick up all the broken glass he left mixed with food on the sidewalk where someone's dog could eat it, or the shards of ceramic or splinters of wood he's left on the sidewalk in other videos. How do we know? Because he doesn't give a sh** about anyone but himself. He thinks it's funny to breathe all over essential workers who are just trying to do their jobs and survive. He may not think he's sick, but he has no way of knowing if he is spreading the virus while asymptomatic, and it's entirely possible that his stupid, unfunny, reckless disregard for public safety has resulted in more infections and possibly deaths.
Josh doesn't care about that. He doesn't even care about being funny. He just wants to make you upset so you'll pay attention to him. He isn't the class clown, he's the kid who couldn't cut it as the class clown, so he smeared sh** all over the bathroom in second grade because getting in trouble counts as getting attention—and he's still finger painting with his own turds into his late 20s.
Kill Tony 165 - Al Madriga www.youtube.com
So don't give Josh what he wants. Don't watch his videos. Don't comment with what you think of him. If you can ignore him, great. If your morbid curiosity won't let you look away, watch a compilation or, better yet, watch Josh's lousy attempt at stand-up get roasted by professional comics on "Kill Tony." And if you happen to know how we can use these videos as evidence to get Josh Popkin arrested—so he finally faces some consequences for his awful behavior–please share.
Related Articles Around the Web