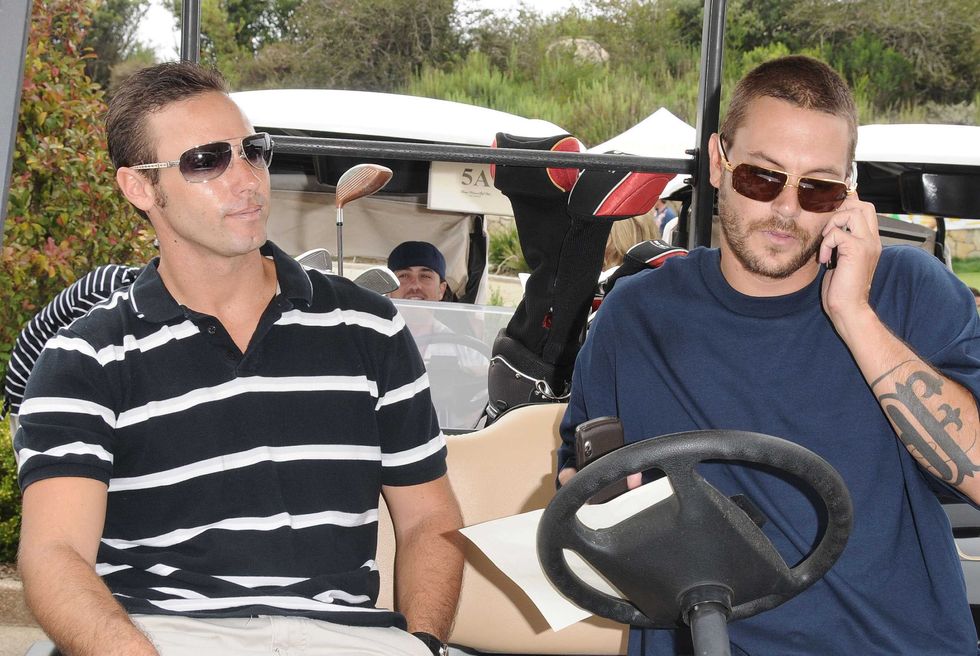 Damn SmokingGun.com, always letting the truth get in the way of a hilarious/tragic celebrity story. The latest rumor the gossip-debunking website is laying the smack down on is that story we posted yesterday about how Kevin Federline's brother Chris (still a real person, we think) was supposedly getting a restraining order against Britney Spears, accusing her of blackmailing him over the info that he was the real father of the child she had with ex-husband K-Fed in 2005. The story didn't really make sense, but we kinda wanted to believe it, if for no other reason then it would give us opportunity to repeatedly mention the name "Chris Federline."
Well, nope. Turns out the whole mess was the invention of a con man named Jonathan Lee Riches—who in addition to forming the fraudulent C-Fed lawsuit (which was dismissed by a Tampa judge two days after filing), has perpetuated dozens of such hoaxes, recently even pretending to be "Jonathan Lanza," uncle of Adam, gunman behind the tragic Newtown shootings of two weeks ago. These two cons are just the tip of the iceberg, and you can read all about Riches' rich history of petty deceit over at the Smoking Gun if you so desire.
We'll stop talking about this now to not give this unsavory character any further attention. And we'll see you when we see you, Chris Federline.