Band reunions get a bad rap.
It breaks the mythology: bands that have been going on for decades, your Pearl Jam or (until this decade) your Sonic Youth or R.E.M. unchallenged. But the breakup, an essential element of the rock band myth, so perpetuated by Jack Black, is supposed to be definitive. We're supposed to wish they would get back together but they never actually should.
The Feelies were an icon of the late '70s scene, a group of New Jersey kids who commuted to CBGBs to pall around Television, Johnny Thunders and Patti Smith, adding to the punk din simmering over the summer of '79. Their debut, 1980's Crazy Rhythms, would become an iconic piece of New York cool, glibly referenced by Weezer on the cover of their own debut a decade and a half later. More important was the version of punk the Feelies perfected: long, tense jams made out of the pop-inflected noise the Ramones were serving deep-dish from Queens. Spin "Fa Cé-La" and you've never heard anything like it before except for everything trying to sound like it. But that's history, stuff for the press release on the Hall of Fame tour. The band is playing their first music festival this weekend in Chicago, an event following the release of their second album since the end of their extended hiatus, In Between, which came out on Bar/None this February.
Before giving it a rest in '92, right before the music festival boom hit the alternative scene big time, they had released four records of tightly packed post-punk pop, a complete-enough discography for confessed fans like Rivers Cuomo and Martin Courtney of Real Estate to find and name check in interviews on their own press tours. So, why come back?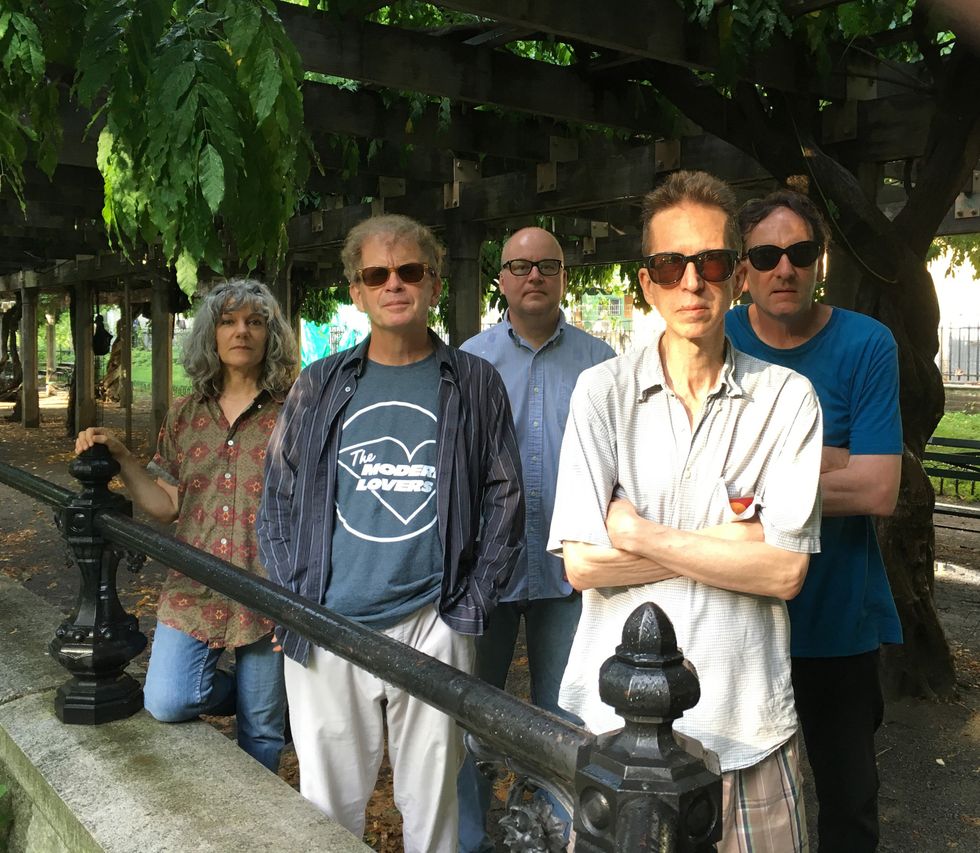 (John baumgartner)
"I'm not really up on new music," Glenn Mercer admitted when I called him by phone the other day. His voice was courteous, yet firmly curt. Polite but not too chatty. I asked if he had checked out any of these newfangled music festivals that the kids seems to be into these days and, without a moment thought, he answered: "Once, 1972," referring to a festival in Long Pond, Pennsylvania where Rod Stewart opened for Three Dog Night before being rained out and Perry Farrell had barely plucked his first string. It wasn't that big of a deal, back then, Mercer said.

He hadn't cared much, either, for making it in the alternative rock rat race that he and his band abandoned sometime after appearing in a Jonathan Demme movie and before "Smells Like Teen Spirit" was in every radio DJ's hands. Mercer gives me a story about doing a video segment, never used, for a forgotten music television program in 1990. "It was ill-conceived," he said, before dropping the subject.
In Between is dark piece of melancholy, charging against the present with the moaning noises of a past that's pat-pat-patting against today's obelisk. Where most band's post-reunion careers showcase attempts to rehash old glories, the Feelies' latest offering depicts "an ongoing struggle against doubt," per Ed Whitelock at PopMatters. "It's not a particularly joyous time to be alive," Mercer told me when I brought up the message behind songs like "Been Replaced," where his icy voice chattered the song's title like the empty desks at an abandoned office.
"The world has gotten so loud that we have shut our ears off, we're in self-preservation mode," Mercer went on. "We shut our ears off and we start to hear things. There's minimalism and emptiness and space. There's no total lack of sound but subtleties emerge."
The Feelies are playing the Pitchfork Music Festival in Chicago on July 15th.
---
In Between is out on Bar/None. Check it out.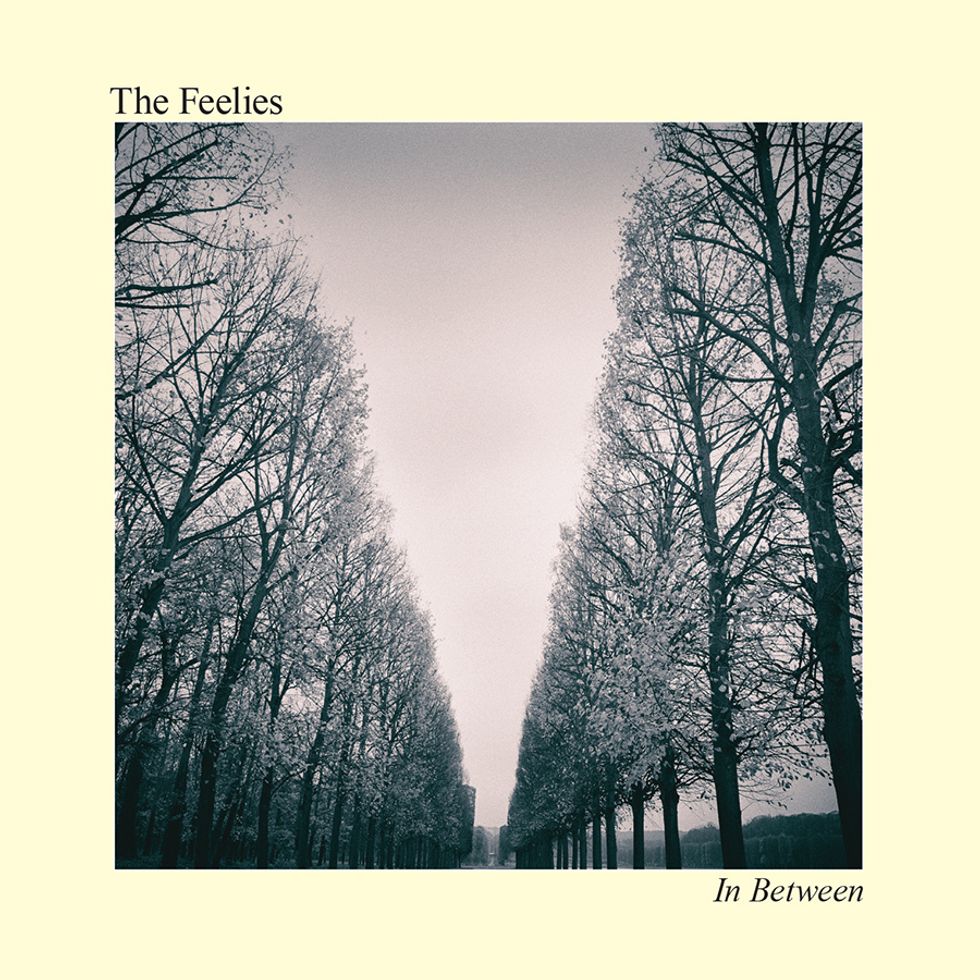 ---
Andrew Karpan really doesn't have better material. He's sorry. You can follow him on Twitter.
More banging music:
INTERVIEW | This is the Kit talks Rough Trade debut

REVIEW | Fe, Fi, Fo, Fum: who remembers The Drums?