"I think I love you," the group declares on the chorus.
With bangers like "Cry Baby" and "Brooklyn," Fickle Friends have already proven their titanic ability to craft '80s-bent hooks that you just can not escape. It's been nearly two years since their last EP, 2015's tragically-underrated Velvet, but now, the wait is almost over. Their new slow-burning jam, "Glue," is the first taste of their follow-up EP, of the same name. "Cool yourself down. I think I'm getting stuck--I think I'm getting hooked on you. Your cheeks are so warm, and mine are glowing, too. Yeah, I can feel our lips like glue," lead vocalist Natassja Shiner whispers into your ear. The song's quenching bounce builds from there. "So, what are we thinking and what are we here to prove? Let's stop being public. I guess we should get a room," she considers. "Oh, I don't believe it. Yeah, I think I have a screw loose--I think you have a screw loose, too."
If you thought the opening was sticky, the hook takes it up a few notches, pouring a gallon over industrial-strength adhesive all over the lust-ridden, romantic rendezvous. "Because our lips are like glue...I think I love you. So, yeah, I wanna love you. I wanna love you for the night."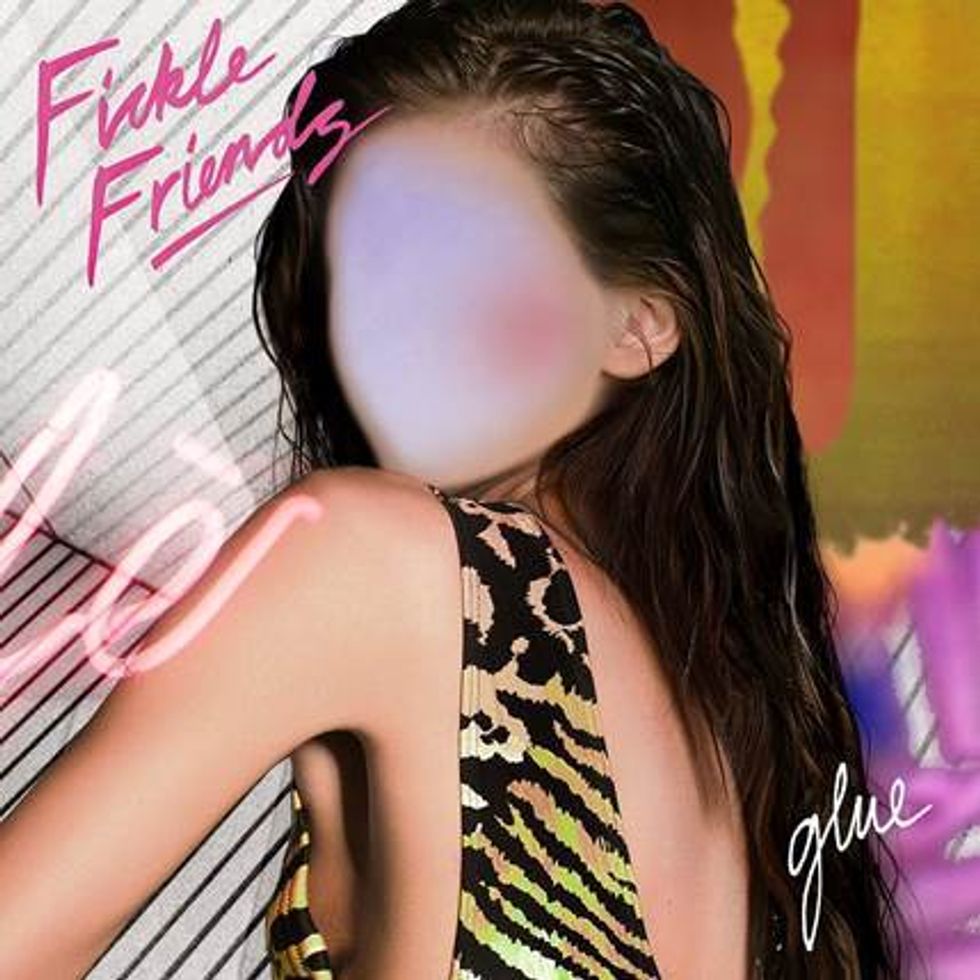 But if you are feeling a bit unsure, the group--also comprised of Harry Herrington, Chris Hall, Sam Morris and Jack Wilson--are sure enough for you. "Don't beat yourself up. It's something that I've done. It's something that we all go through," reads the second verse. "Let's finish up our drinks. We better make a move 'cause we could carry on till two."

On new music, the rowdy outfit have been working extensively with producer Mike Crossey, known for his work with The 1975. In an interview with All Access Music, Shiner shared, "Working with Mike was a surreal experience. We learn't a lot and we also came back even more inspired so we have been faced with trying to finish last minute songs by ourselves. He has such an exciting way of recording things. It's been a super creative process." In their growing songbook, Shiner hopes their work gives the underdogs motivation and inspiration "that it's cool to be weird…slightly off kilter….And that we all share the same experiences one way or another, and that it's safe to talk about them. Life is too short to bottle things up. Say what you feel, do what you feel."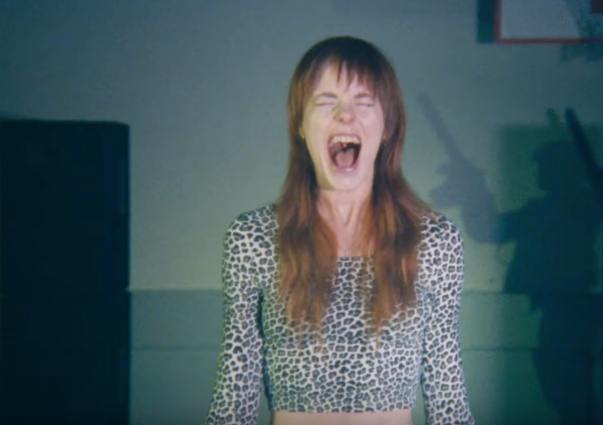 Screenshot from "Hello Hello" video
"It's been quite tough. We got signed last year, and immediately we were having to decide who we were going to work with on the album because it was all starting the following week! The next thing I know, we were out in LA for four months recording this album," Shiner told Clash magazine in a separate conversation, discussing their impending new project (which was initially a full-length). To record the album/EP, the group packed up their lives and headed out to the West Coast. "There were actually a lot of similarities between LA and Brighton. It was real cool for the first month, and then the novelty wore off. It was really fucking hot, and we were staying in the valleys. You can't walk anywhere. You've got to drive because everywhere is so far away. Those are the bad things, but the people and everything were a lot of fun, but I couldn't live there. We're small town."

Glue EP is expected Aug. 11.
Listen below:
---
READ MORE ABOUT MUSIC...
INTERVIEW | AJR long for the past but push to the future with new album
PREMIERE | Danny Padilla wants a former flame "Too Bad"
PREMIERE | Sara Rachele's stark "Change Your Mind (You Should Be Mine)" video
---