Reeling from the harsh and bitter solidity of last Tuesday's results, the marches the next day felt keenly symbiotic, as if there were nothing else we, protesters, could do, reeling with shock and rage, but present our signs and slogans at the apparatuses of a state that had, somehow, become more ominous, more hostile as the next few months were laid out from above, like a damoclean sword and time itself felt rare. Demand for IUDs have soared.
Punk is the more traditional avenue for this outrage: in our own pages, the observation has been made that the coming era of Trump will be an era of new protest music, bringing to mind the Reagan and Thatcher years, the hardcore punk and the Joe Strummer of the 1980s. It's a reawakening that starts right now, or at least begun last Friday.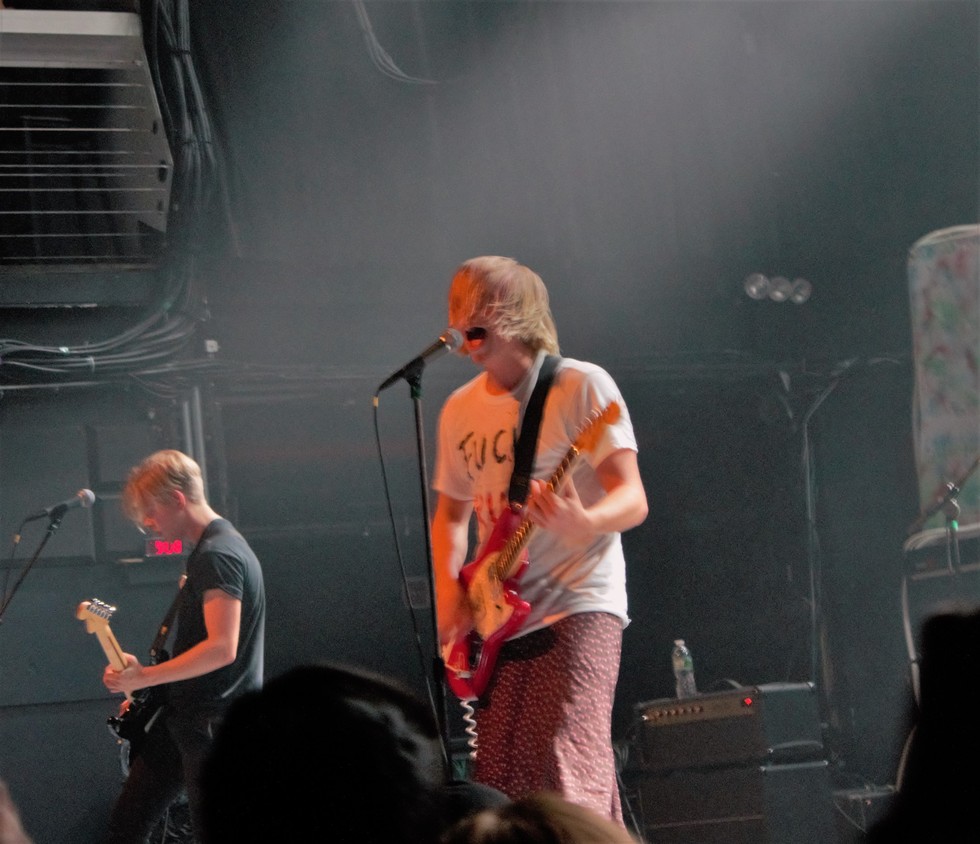 SWMRS' Cole Becker donning a fashionably long dress-skirt, in addition to the FUCK TRUMP insignia.
So claim SWMRS, a band of Oakland pop-punks that features Billie Joe Armstrong's son behind the drum set. The real star, however, is a curious fellow named Cole Becker, who looks exactly as you would imagine someone named Cole from Oakland to look: long, blonde locks containing an anxiously young skater with a face that tells you he would rather be your boyfriend. Boasting a newly-made FUCK TRUMP t-shirt, Becker led the evening's raging at the newly minted machine. Very visibly and very personally pissed off, Becker peppered their performance of "True North" –a "Kill the Poor"-style Dead Kennedys gem lying in middle of SWMRS' album of the same name and jolly Blink 182 hootenanny— fitting "I hate Donald Trump" in between the song's hatreds of Venice Beach, Highland Park, and Los Angeles. The crowd, dyed-green and pink hair curled around multiple piercings, melted into Beckner's rousingly political pop-punk. I miss 2002 too.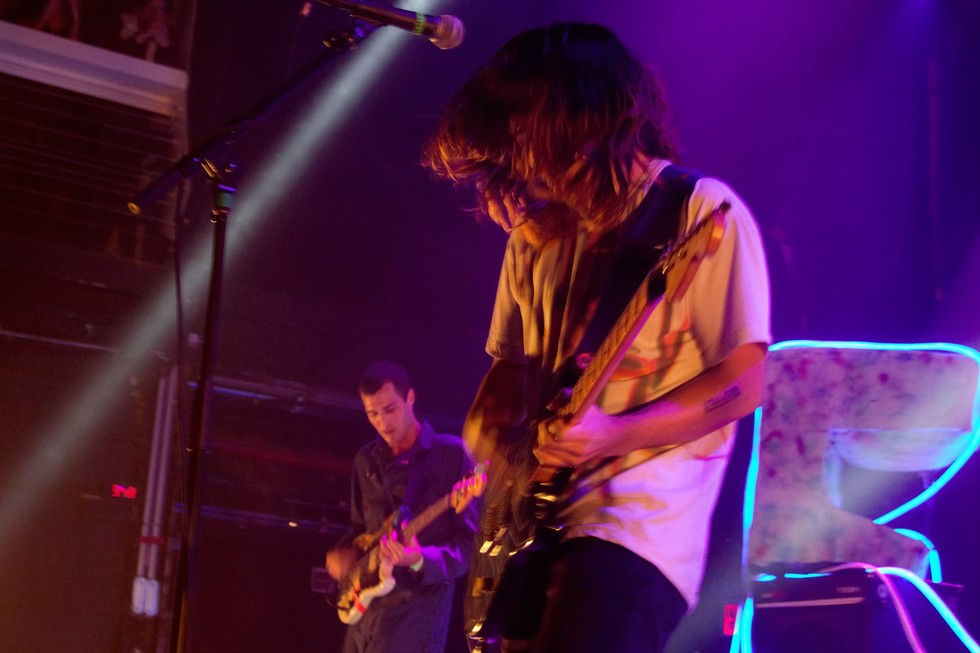 For headliners FIDLAR, playing Terminal 5 for the first time since opening for the Hives back in 2012, Friday night might have just been any other night. Set design elements gave pause: oblong neons draped lazily around the band's name, behind this was the band's name again, printed in graffiti-friendly font. Shortly before taking the stage, a few recognizable bars of the Star-Spangled Banner played and, without so much as bowing, FIDLAR broke into their remarkably faithful cover of "Sabotage": was any of this political?

At some point, similarly without explanation, they do a rendition of Hendrix's Spangled Banner, too. Now sober, Zac Carper's attitude toward the hardcore lifestyle so celebrated by 2013's FIDLAR currently recalls, maybe, that of the fifth season of The Sopranos, waking up on tiled floors with an office-like mentality. "I should try and get a life/But I don't want that 9 to 5," Carper barks with his hands behind his back, burnt-out Brian Johnson-style. That he's let his hair grow out into J Mascis-levels of abandon gives this sheen a layer of lived-in realness. In between the rehab melancholy of last year's "Sober," Carper finally ad-libs his lines about Decision 2016: I wash my hands from this shit/ I don't need you/I don't need Hillary/I don't need Donald Trump."
In between all the signs, some are just happy it's over.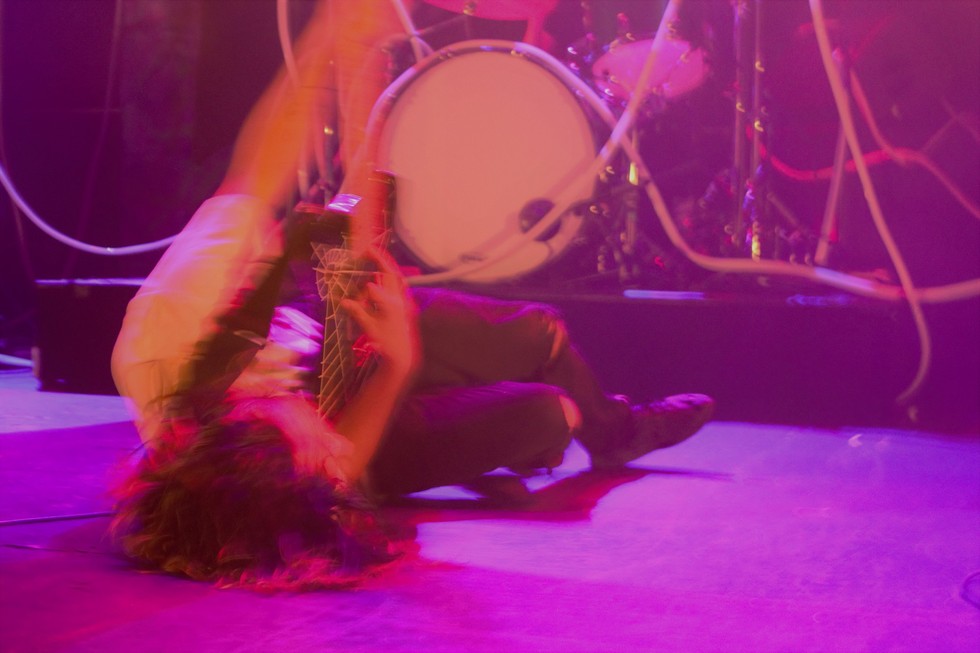 Punkgaze? You decide!