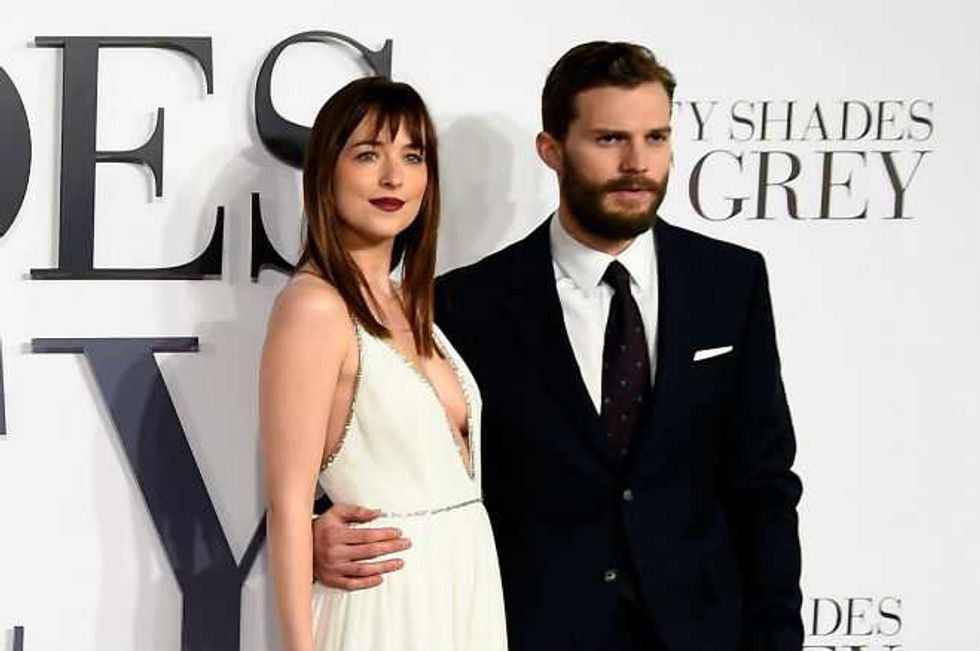 Fifty Shades of Grey absolutely KILLED it over the Valentine's Day/Presidents Day weekend, making $94.4 million debut over four days.
This makes it the fourth biggest R-rated opening in history, and beat the previous record of $63.1 million set by the Godawful Valentine's Day in 2010.
It seems most of the people who went to see the film were - unsurprisingly - groups of women, who were enjoying their Valentine's weekend with or without a partner.
This makes the sequels inevitable, especially as Universal and Focus Features made the adaptation of E.L. James' best-selling books for just economical $40 million. Not a bad profit so far!
Fifty Shades also did extremely well in international markets, making $160 million in 58 territories.
Critics might not like the film but the public has spoken - spanks for the memories, Jamie Dornan and Dakota Johnson!