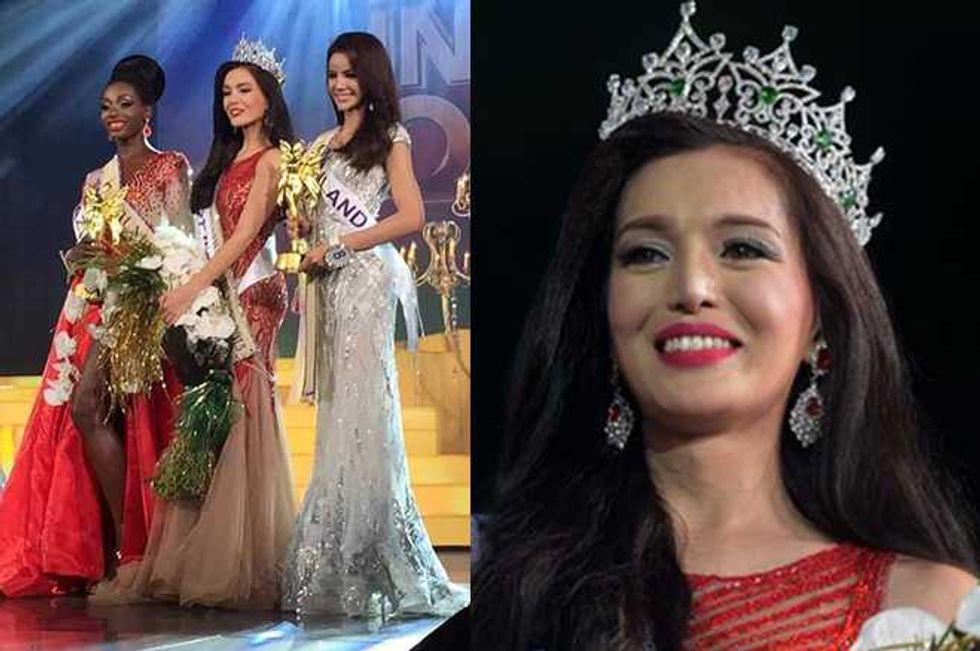 Trixie Maristela of the Philippines has won the Miss International Queen 2015, a transgender annual pageant that draws contestants from all over the world.
The contest, held in Thailand, is open only to transgender women, both pre-surgery and post-surgery. In other words, the contestants all started life as a male.
Twenty-nine year old Trixie is a graduate of the University of the Philippines' European Languages department and plays the violin.
In 2012, Jenna Talackova, who competed in Miss International Queen two years earlier, registered for Miss Universe Canada, but was disqualified when the organizers learned she had been born male.  She petitioned the Miss Universe pageant and it's owner, Donald Trump, to allow her to compete and they reversed the disqualification. She competed in the contest and won a Miss Congeniality Award.
Thailand has a prominent lesbian, gay, bisexual and transgender community, with many members playing leading roles in its entertainment industry
Japanese contestant Ryo Mizuno told Reuters:
Miss International Queen opens the door for everyone to accept transgender people.
In 2014, the prize for the winner of Miss International Queen included a cash prize of $12,500 and the option of free cosmetic surgery.
Earlier this year, Trixie Maristela was crowned Miss Gay Manila 2015.
Learn more about the Miss International Queen contest below.