FILM & TV
DECEMBER 21ST-23RD | Some of the most anticipated films of the year have saved their releases for last...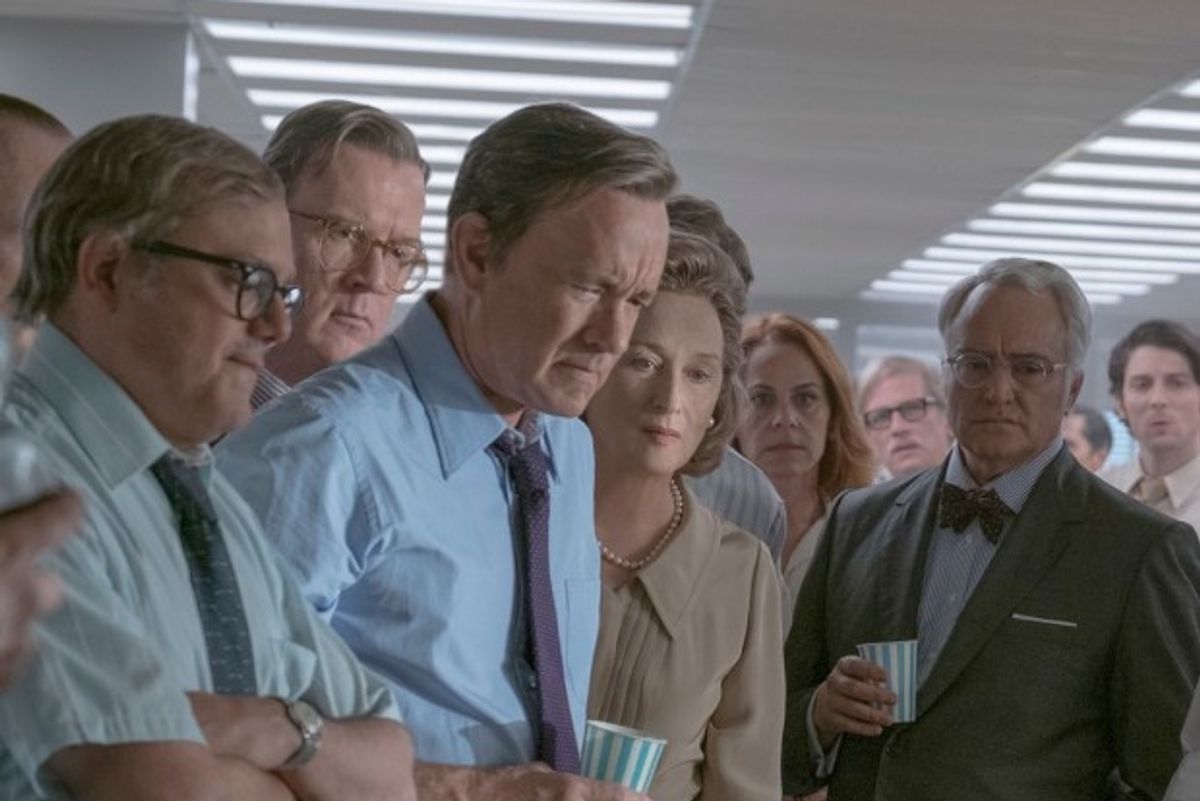 Get ready to sing along, jump inside a video game, or be on the edge of your seat as you step back in history with an all-star line-up if features hitting the cinema this weekend.
In Popdust's new column, Box Office Breakdown, we aim to inform you of the top flicks to check out every weekend depending on what you're in the mood to enjoy. Looking to laugh? What about have your pants scared off? Maybe just need a little love? Whatever the case may be, we have it.
Take a peek at our top picks for this week...
---
What do you do when your claim to fame is college a cappella? It's the question our favorite Bellas have been trying to figure out since graduating many moons ago as their careers don't turn out exactly as planned. As escape from the real world presents itself when the ladies are invited to reunite for one final time to head out on a USO tour to support the troops. Get ready for singing, dancing, and some regrets to be had in the morning as your favorite gal pals let their hair down and get wild, all in the name of making music with your mouth.
Purchase Tickets for Pitch Perfect!
PG-13 | Running Time 1hr 34m | Universal Pictures | Director:Trish Sie

Starring:Anna Kendrick, Rebel Wilson, Brittany Snow, and more!
---
No, this is not a remake of the classic film that your parents were a fan of (publicity had been pretty serious about making that point). Instead, it's a continuation of the wild plot in the modern age. Four teenagers are sticking it out in detection when they end up getting sucked into the familiar and terrifying world after discovering an old video game handset. The avatars are some of your favorite stars, and the game is just as crazy: this isn't a game, it's an adventure of a lifetime. Well, that is if you make it out alive. See if this gang will be able to get out before time's up.
Purchase Tickets for Jumanji: Welcome to the Jungle!
PG-13 | Running Time 1hr 59m | Sony Pictures | Director:Jake Kasdan

Starring:Dwayne Johnson, Karen Gillan, Kevin Hart, and more!
---
If you're not sure how you're going to afford your dream home in your lifestyle because of the crushing debt situation, then you'll love the solutions offered in this film. Scientists have figured out a way to shrink people to be able five inches tall, solving the over-population problem in a pinch. Plus, your money goes way further in these micro communities. One couple will take this challenge and toss aside all of their bigger problems, getting ready to set off an adventure. But there has to be a catch...right? Well, whatever it is, with a monstrously funny cast, it will undoubtedly be a good time.
Purchase Tickets for Downsizing!
R | Running Time 2hr 15m | Paramount Pictures | Director:Alexander Payne

Starring:Matt Damon, Kristen Wiig, Christoph Waltz, and more!
---
There's no business like show business. If your pipes are feeling warmed up from singing along with the Bellas, then make it a double feature and sit in for this musical film featuring even more song and dance. Follow the story from the imagination of P.T. Barnum and see how the wild world of circus and performance came into being, and why this idea was nothing less than visionary. If you happened to catch the live commercial this week teasing audiences with what the cast has in store, enjoy even more twists, turns, and bearded ladies in the actual full-length film.
Purchase Tickets for The Greatest Showman!
PG | Running Time 1hr 45m | 20th Century Fox | Director:Michael Gracey

Starring:Hugh Jackman, Zac Efron, Zendaya, and more!
---
And our ⭐️ TOP PICK ⭐️ ...
Spielberg, Streep, and Hanks all working on the same project? Hand over the Oscar now! In a story that looks at a topic we're currently discussing with our political administration (whether or not to publish files that could show some of the shady business happening behind closed doors in the White House), the first female publisher of an American newspaper and her editor form an unlikely partnership when they race the clock to be the first newspaper to expose scandals of government workers. Who knew The Washington Post lived so dangerously? As the duo debates whether or not they will lose their jobs, they also must reckon with having the reputation of four U.S. Presidents on the line. Sign me up!
Purchase Tickets for The Post!
PG-13 | Running Time 1hr 55m | 20th Century Fox | Director:Steven Spielberg
Starring:Meryl Streep, Tom Hanks, Alison Brie, and more!
---
Really like a film you see or know of one coming soon that we should check out? Shoot me an email and let me know!
---
Rachel A.G. Gilman is a writer, a radio producer, and probably the girl wearing the Kinks shirt. Visit her website for more.
---
POP⚡ DUST | Read More About Film...
SATURDAY FILM SCHOOL | An Unlikely Love Story That Somehow Works
Why Call Me By Your Name is one of the best queer movies to date
Why are so many adults watching Cartoon Network these days?
---