Frontpage Popular News
Is it because she can't stand looking at her husband?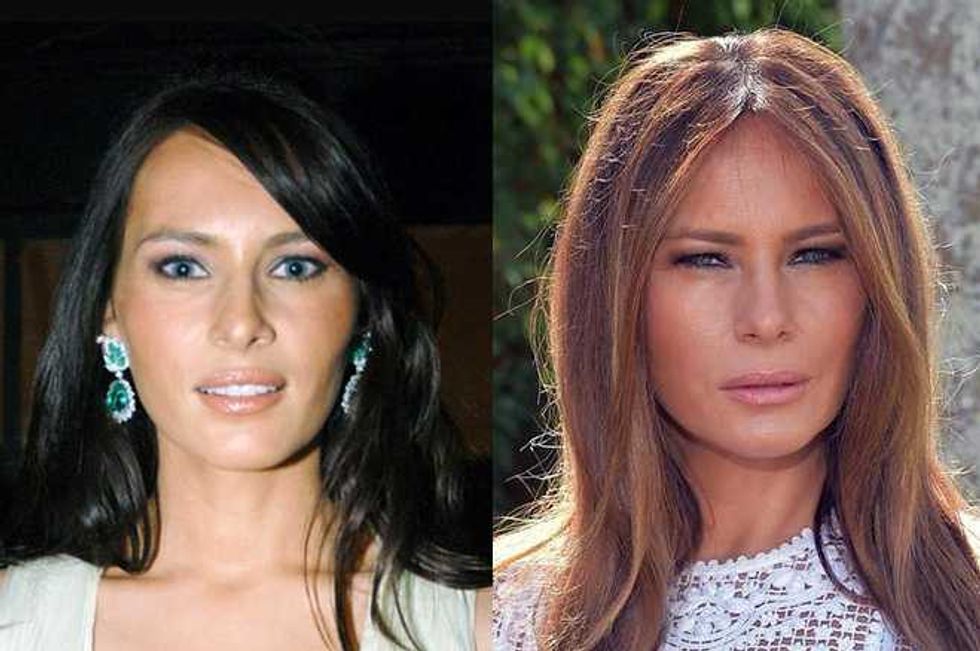 It's about time we discuss the reason for that scary Melania Trump squint. Is it because she can't stand looking at the Donald?
Is it because her contact lenses are killing her?
Or is she just trying to see without glasses?
Those are all good explanations and they may all be valid.
But the chief reason for that squint is too much god damn filler!
Ladies and gays, let this be a warning next time you complain about the hollows or bags beneath your eyes.
Even as a teenager, Melania had under-eye issues.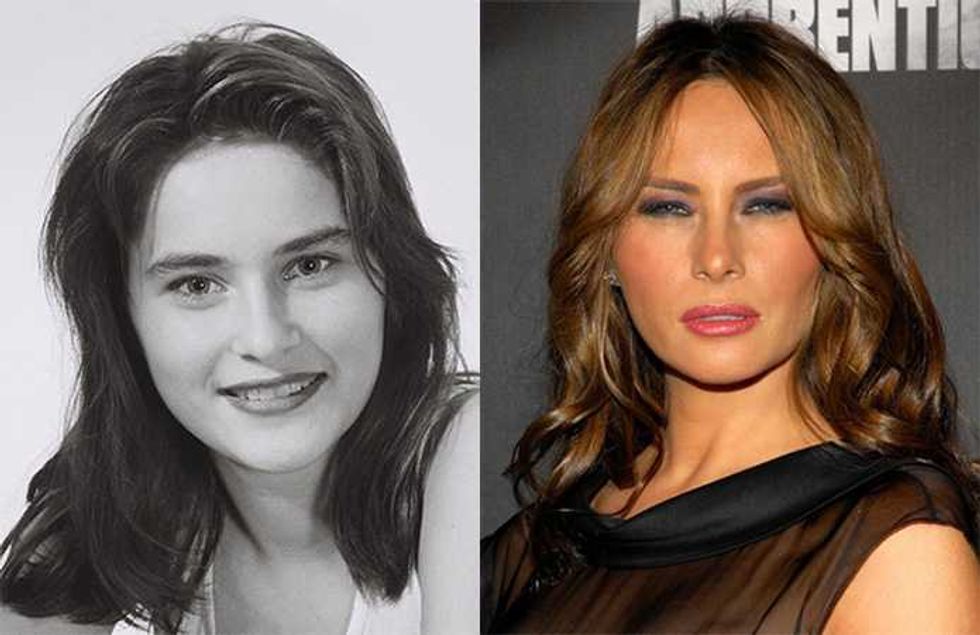 But now, tight as a drum under there!
Unfortunately, she can barely open her eyes, but that's showbiz, folks.
In this photo below, Melania is somewhere between eyes-open and full-squint, but someone couldn't see well enough to notice the wardrobe malfunction.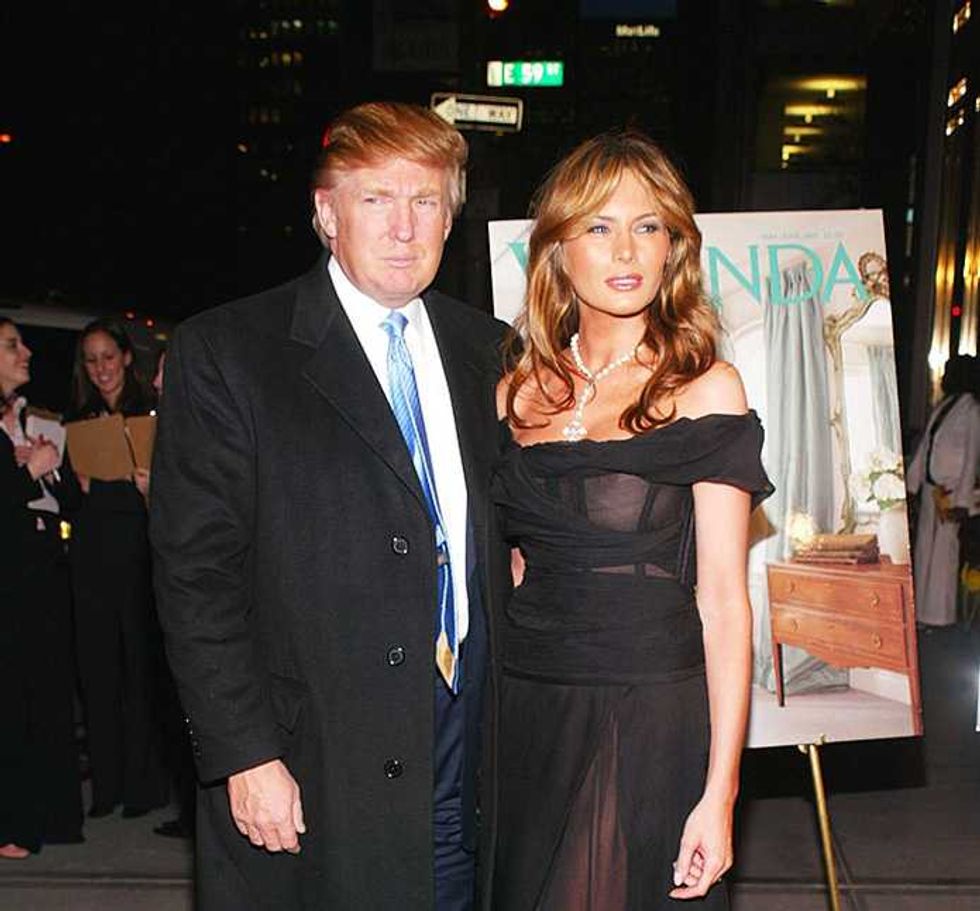 Too much filler under the eyes is a risky bargain, even though we all want to look youthful.
It's not quite as bad (i.e., deforming) as oversize cheek implants. Just ask Madonna.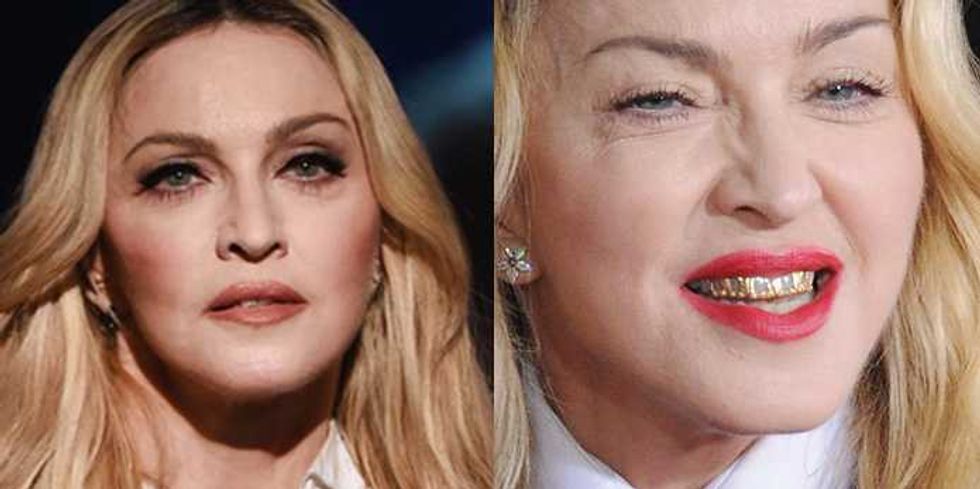 One worries about Mrs. Trump as she casts her squint upon the White House.
Will she be able to find her way around without a guide dog? I mean it's not Mar-a-Lago but it's pretty darn big.
And what kind of role model will she be for our nation's young women? What message is she sending?
'Make America great through the miracle of plastic surgery'? 'Who needs to see when your husband is a billionaire'?
Maybe we should just think of Mrs. Trump as the personification of the American Dream: an industrious immigrant whose hard work brought fame and fortune.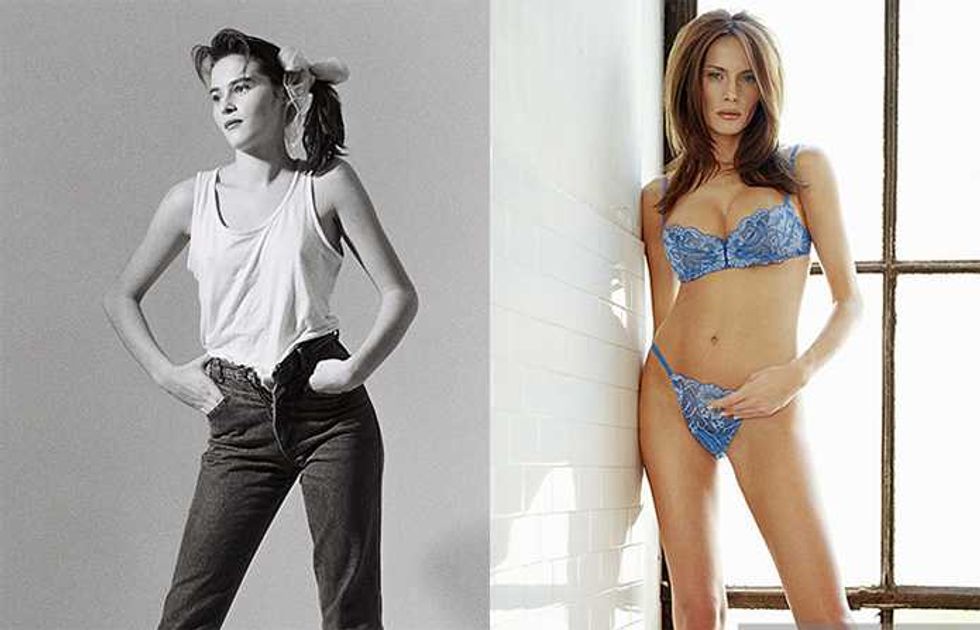 I'm sure she will be a tremendous first lady and the squint will be a tremendous asset.
I don't want anyone to mistake me for a writer who would dare to be critical of Melania Trump, whose gracious response to the antisemitic death-threats heaped upon the author of a profile she didn't like was,
She provoked them.
The history of Donald Trump's hair:
The Donald is clearly a keen amateur Ornithologist—at least when it comes to style.. here he is modeling a wonderful woodpecker 'do

---
POP⚡ DUST | Read More…

7 Surprising Facts you didn't know about Hugh Hefner
Free The Nipple! The Best, Worst, And Most Blatant Celebrity Nip Slips