Top Stories
MUSIC | The up and comer hits another home run!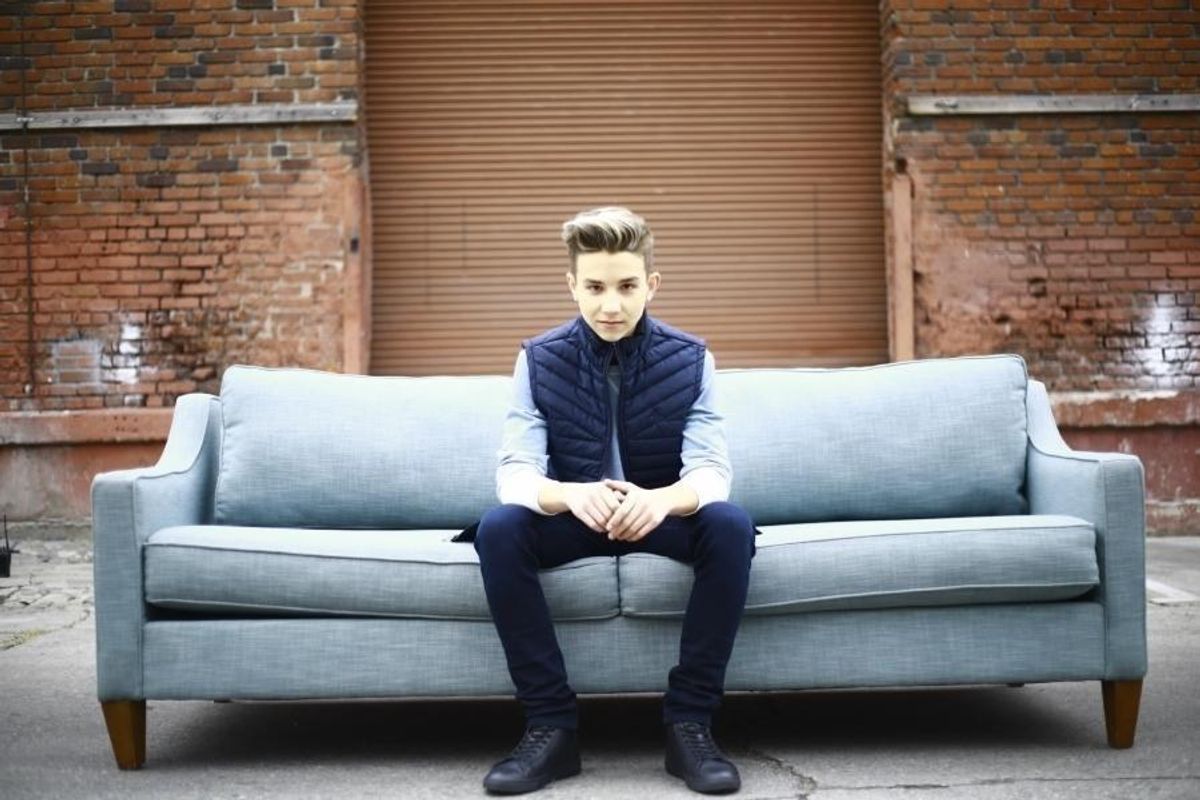 Matthews is proving his staying power, choosing to pull back the reigns on his latest track.
Finn Matthews is on a hot streak. On the heels of his groovy kiss-off "Julia," he offers up a far more subdued performance with "Wouldn't It Be Nice," a dreamy and cool flickering tune. "What if we could leave and be gone tomorrow? Would you take my hand and never let go. We don't need anything, just time to borrow," he sketches of what could be ahead for him and his beau, a life of freedom and no responsibility. Later, he croons on the smooth-as-syrup hook, "We'll stay up till six in the morning, will dream of a future unplanned." The track seems to reinvent that wild recklessness and naivety of youth, akin to The Beach Boys' 1966 classic (of the same name).
A co-write with Big Time Rush's Kendall Schmidt, Matthews embraces his romantic side, in a way he hasn't yet displayed on this level. His previous releases also include the infectious "Half Hearted," another sample of his impending debut album. "The song is about how nice it would be to get away from the stress and drama of our everyday lives," the singer toldTiger Beat about the new single. "It was an amazing learning experience to work with someone who has reached a level of success that I aspire to reach."
Earlier this year, Popdust had the honor of interviewing the bright-eyed pop shape-shifter. "I've been singing and creating music for years, but now I feel like it has reached a point now where I'm proud to play it for people, that is very important to me. I think if we are not proud of our own work, then no one else will be either," he shared, noting an album is in the works. In developing a cohesive aesthetic to portray to the world, he finds it comes naturally. "I would say I'm a pretty artistic person, in general, so I keep that high on my priorities. With music, I definitely have a certain artistic style in my head that I am striving for. Even with things like social media, I want everything to have a certain look and vibe that is something I have come up with."
Of course, if the music doesn't stand on its own, then a working career can't be accomplished. "I have been working on songwriting a lot lately. It is one of those things that I'm really having to work for. I make beats, too, so lately I have just been sitting in my room by myself writing ideas and melodies down. It is a lot easier for me to practice something like writing when I am by myself, and I don't have to worry about what people think--that way I can just experiment and see what works and what doesn't."
When taking a moment to reflect on the importance of R&B singer Elijah Blake in his life, he said: "The thing I remember most about the first time I met him is him being a mind-blowingly good singer. Everything he does, his runs, his range, appears so effortless, and I wanted to sing like that. He is like a brother to me, so we talk about everything. But with life and music, he's taught me to always stay humble and stay true to my roots, and to work hard."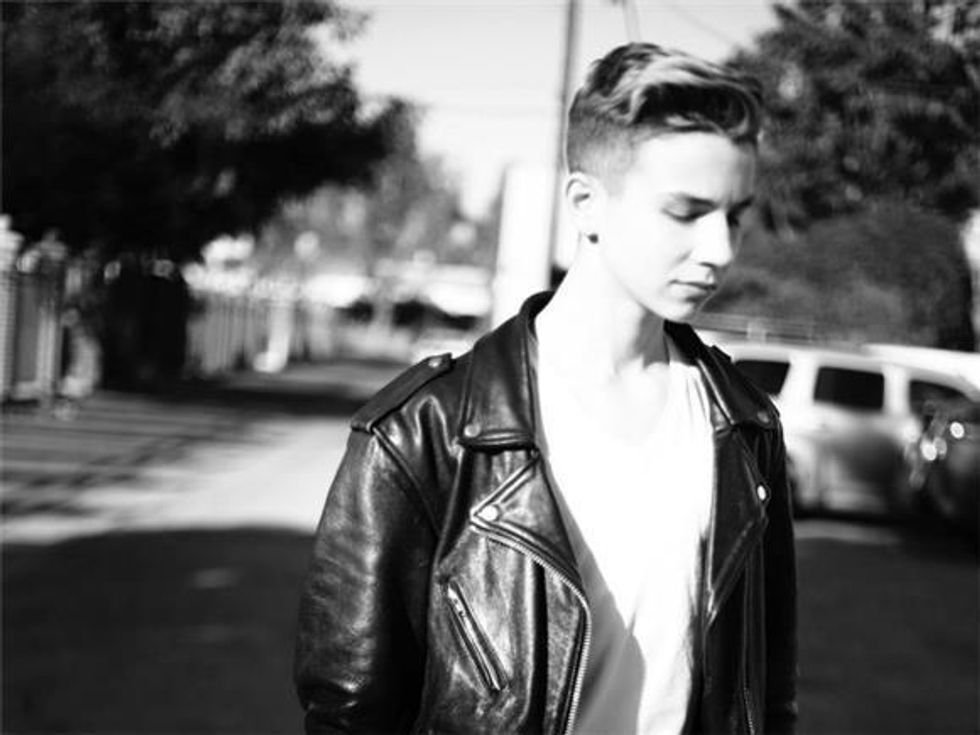 ---
READ MORE ABOUT MUSIC...
WATCH | Adam Lambert & Queen dedicate new song "Two Fux" to Freddie Mercury
PREMIERE | Evan Michael Green breaks down insecurity with "Nice Voice" video
PREMIERE | Emily Zeck gets ready for summer with "Two Cents (Ice Cream Song)" video
---