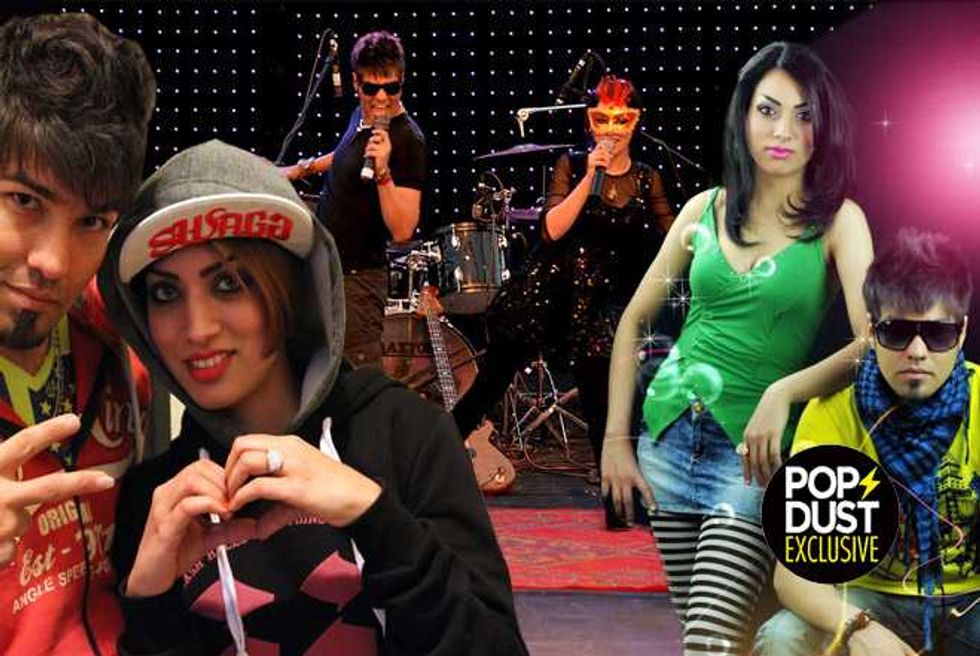 Afghanistan's first female rapper is opening up about her music, the difficulties she encounters as a woman and a musician in the notoriously patriarchal society and life after the Taliban.
Paradise Sorouri, along with her partner, Diverse, collaborate together as the 143Band, performing a mixture of Hip-Hop, Rap, R&B and Pop.
Inside The Tragic World Of The Dancing Boys Of Afghanistan
Although they were both actually born in Iran they now live in Kabul, identifying as "pure Afghan" and have been writing and singing together since 2008.
Despite some progress having been made since the fall of the Taliban, day to day life still provides many difficulties for a musician in Afghanistan—even more so for a female one.
Heartbreaking Story Behind That Photo Of A Dead Syrian Boy On A Turkish Beach
Paradise opens up about her life, dreams and challenges an exclusive interview with Popdust.
Popdust: How do you think things have changed for women in Afghanistan since the Taliban left? What is daily life like for women now?
There are a lot of changes in women's lives since the Taliban left. They can go to school, University and so on, but these new changes have been accepted only from the government side.  A lot of females still cannot go to school or university and they get married very young because their family—or better to say, the male generation want so. The Taliban washed the brain and brought some changes to our traditions that will take centuries to be removed.

Daily life for women depends, a normal woman who is living in a big city like Kabul can go to work and take care of the children and has made some good progress, but this can be only less than 5 percent of women in Afghanistan.

For me as a singer living in Afghanistan is like staying in prison, I am staying at home all day long and working on our songs. Life out there is dangerous for me but I go out for my concerts and events.
Popdust: How are people responding to your rap music?
Most of the time they do not understand the concept of Hip-Hop, it's something new and difficult for them to understand. I have been threatened, bitten and sworn at—mostly by the male generation just because I want my rights from singing. Thankfully though, not everyone is the same; we have some great fans who are supporting our songs and giving us energy. That's why we are still singing.
Popdust: Who are your musical influences - who do you look up to?
Life on the streets and people living in Afghanistan are our musical influences. When we heard a lot of women have been hurt and injured we started to sing the first protest Hip-Hop song in Afghanistan which is called Faryade Zan (Woman's Shout).

We can generally categorize our songs in two parts. We have songs that are describing true social life style and situations of Afghans as well as songs about general daily life such as love, and so on. We try to combine Dari and Persian music with modern western style and create a unique mixture
Popdust: Who would you collaborate with musically, if you could choose anyone?
Well, there are lots of great singers that we would love to collaborate with but to name a few, I would say Eminem, Jay-Z, Rihanna.
Popdust: What do you think the future holds for music in Afghanistan?
We are so optimistic and positive about Afghanistan's future. We hope the new generation will bring a lot of changes to Afghanistan and its music.
Popdust: What are your goals and dreams?
Our most important goal is to make Afghan music Internationally recognized and to bring Peace and Love to Afghanistan through music.
To find out more about Paradise and the 143Band check out their Facebook page and follow them on Twitter @143BandMusic