Film News
With Albanian hit-men and an unrealistically attractive cast, it's everything you want it to be.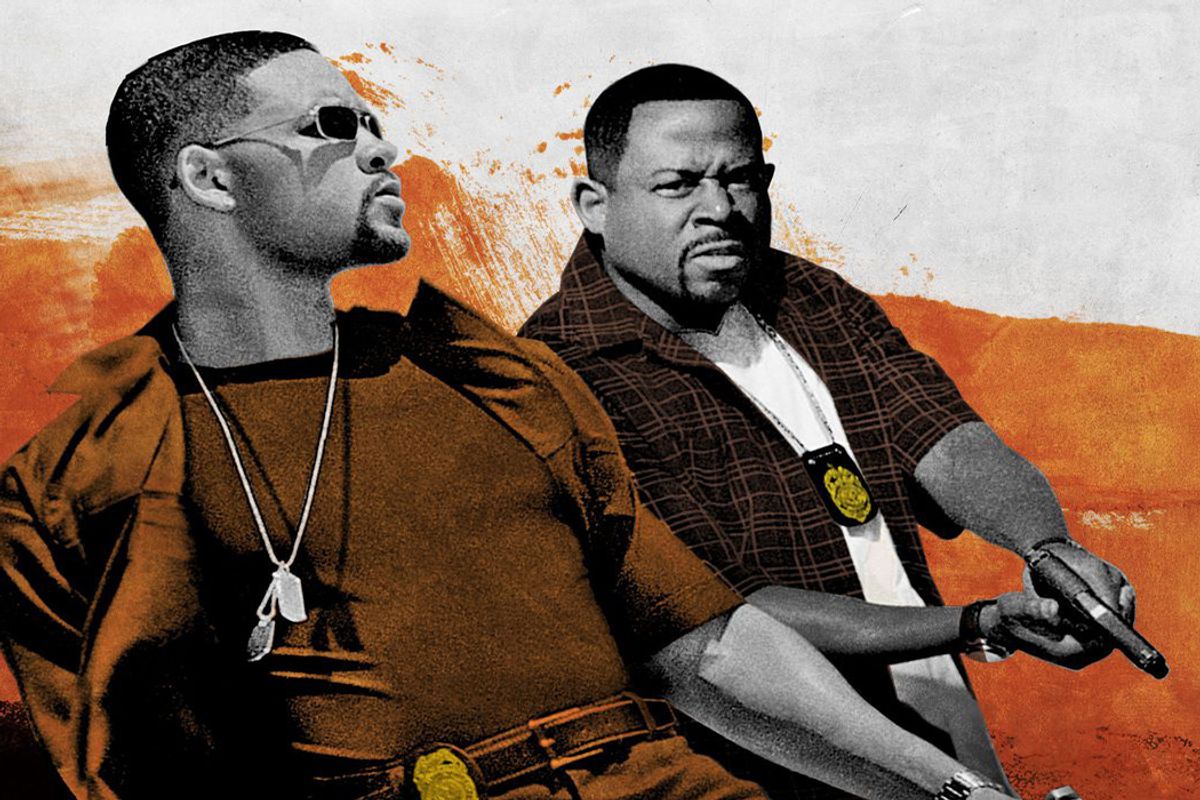 Clutch Mag
To his credit, Will Smith worked hard to stay relevant in 2018, but after disarming fans in his attempts to be the coolest 50-year-old with a YouTube channel, the Bad Boys actor is back to what we know and love him for.

On Wednesday, Smith shared on Instagram the first look at Martin Lawrence and himself reprising their roles as Marcus Burnett and Mike Lowery, LAPD. The post, captioned "FIRST LOOK! Theeeeey're BAAAAaaaack! :-) @badboy," quickly accrued over 3 million viewers.
Lawrence and Smith appear impressively unchanged, considering it's been 17 years since their last film together, Bad Boys II. The pair began shooting in the beginning of January, with Smith posting to Instagram that they'd "watched Bad Boys 1 & 2 together over the weekend. It's about to be KRAZY!"
The third installment of the 1995 franchise, titled Bad Boys For Life, isn't slated for release until January 17, 2020. But reported leaks of the film's details place the two cops amidst separate mid-life crises after having fallen out with one another. Marcus is working as a private investigator, while Mike is reconciling with his age after being paired with a much younger partner. The driving force of their reunion is an Albanian hit-man targeting the pair in revenge for killing his brother.
Unlikely newcomers to the franchise include Vanessa Hudgens, Alexander Ludwig, and Charles Melton playing members of a highly specialized (and painfully young) police unit who must work with the veteran detectives in typical action-movie character clash. Then there's Paola Nuñez playing Mike's ridiculously attractive ex-girlfriend, who also happens to lead said specialized unit. With an alleged $100 million budget and Sony appointing co-directors Adil El Arbi and Bilall Fallah (Gangsta, Black), Bad Boys For Life has all the makings of the next great action movie.
---
Meg Hanson is a Brooklyn-based writer, teacher and jaywalker. Find Meg at her website and on Twitter @megsoyung.

---
POP⚡DUST | Read More...

10 Dos and Don'ts to Surviving Reboots in 2019
"The Masked Singer" Is America's Favorite Joke