MUSIC
MUSIC | The trip-hop queen of Southern France opens up about coming across the pond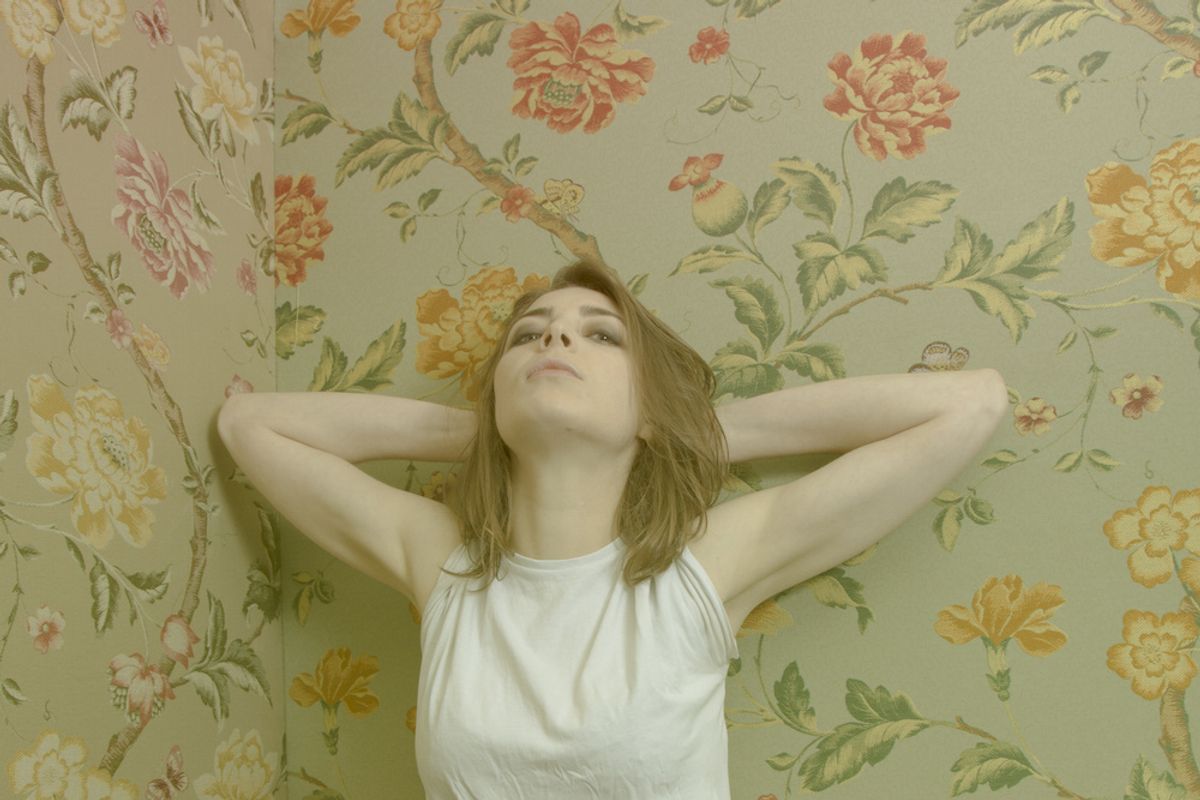 Yann Morrison
There's something incredibly haunting about Fishbach.
The French indie darling's lead single, the spacey "Invisible Désintegration De L'Univers" which translates to "invisible disintegration of the universe," was a quiet introduction for U.S. audiences. Compared to livelier tracks on the record like bass-driven "Night Bird (Petit monstre)", one would wonder why she chose this as her opener. Spend some time with the contemplative songstress, and the answer immediately becomes clear.
Fishbach's sensibility, a subtle combination of Patti Smith and Lorde, gives way to a mysterious figure that's as personable as she is distant. Her music conveys those same feelings of pain, conveyed in her idiosyncratic, trip-hop style. We caught up at the Bed-Stuy brownstone she rented during her stay in New York, the first time she's toured the U.S. as a performer. The summer heat radiating in, cigarettes lit and questions sweltering under the heat, we talked about about Un autre que moi, touring the U.S. for the first time, and her wide-ranging inspirations.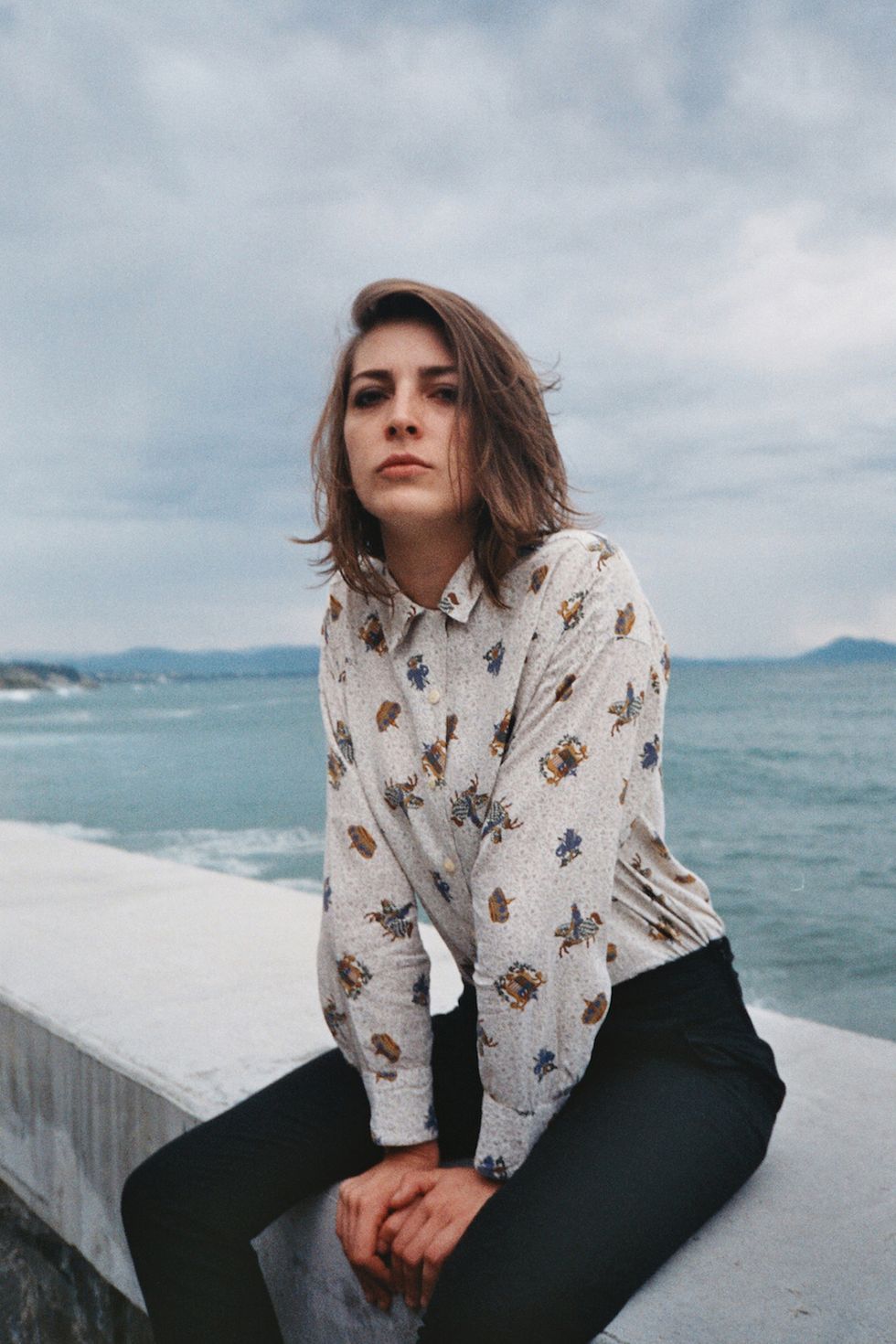 Mélanie Bordas Aubiès
---
The first time I listened to your music and saw a picture of you, my mind immediately went to Patti Smith.
Absolutely, yes! I saw her perform live when I was just eighteen––so amazing. Her first album Horses is absolutely wonderful. It was a big shock for me to see her, and it's an honor to be mistaken for her as a singer. I like the format of her music; she's upset, and she's a really good writer, too.
She reminds me a lot of David Bowie in that she's so amorphous; on the way here, I was listening to "Changes," and thinking about your own songs. Compared to the lead single, "Night Bird (Petit Monstre)" was my favorite because it's so fast-paced. I'm wondering why you picked a slower, dreamier song to introduce yourself to U.S. audiences. because I don't just go back this. It's very dramatic. I'm wondering what your thought process writing the EP was.
I do all my own production, except some lyrics because sometimes it's difficult for me. I asked some friends of mine to write some some lyrics, and that was I think a quarter of my album writing, but I did most of it alone in front of my computer, and one of them was that little nugget.
Amazing.
Yes. At first, I was composing everything on my iPad...I'm sorry for my accent.
I love your accent.
[laughs] Thank you. But yes, it's easy and fast to compose a song for me. I used Logic; I can't sing without first having all the production. Sometimes it begins with the lyrics, and sometimes with the music. For the EP, a producer helped me finish the arrangements into the final composition. It all really started for me in my home; my first instrument was my voice, because you don't need any money or anything in music if you have a voice. I began to play guitar when I was fourteen because my father had a guitar he'd never played around the house. I took it and began playing with my voice, but I'm absolutely not a musician; I played guitar for eight years, but I'm really bad, so when I started performing it was just me on stage with my laptop and a guitar. I didn't give a fuck about it.
What are your live performances like now? What were the shows in America like, since it was your first time?
I've been with the same band since December. They are all friends of mine, and good musicians being good friends is really important for me. I can't take strangers to play music with me; when there's chemistry, the music is alive. That said, it's so free to play alone, and some beautiful things should be left alone, but what's the point if you don't share the beauty? I'm very glad to share it with them.
That's such a beautiful way to describe it.
I was honestly a little nervous, but I got a feeling that it was going to be amazing, and it was.
So I want to ask you, about your single...I apologize in advance if I mess up the pronunciation. [completely butchers French]
That was good! You were close. [laugh]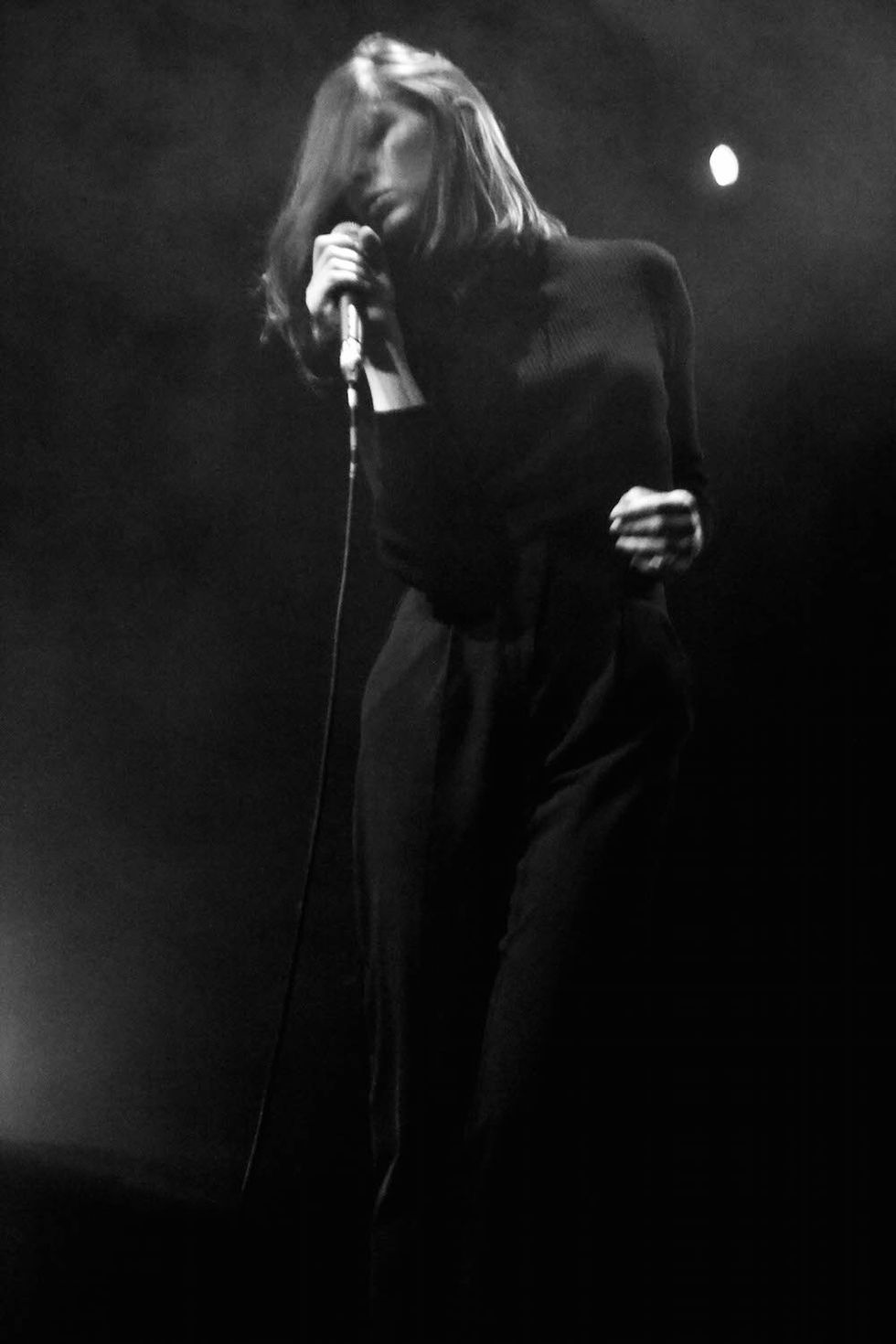 Marvin Ré
[laugh] I wish I could pronounce it better. But, yeah, I wanted to ask you about it. It means "invisible disintegration of the universe," and it's a lovely song, but I'm wondering why you chose to introduce yourself to U.S. audiences with such a doleful track. Are you giving us a small taste of the big energy on "Night Bird (Petit Monstre)?"
It's a strange one, that song. There are strings at the beginning; I wasn't sure about it at first, but that track I know I wanted on the album because it was so important to me. It's really, really strange, but I'm talking about some gorgeous stuff. Space, religion...what's important for me is not a pop song.
I feel that.
I was born in September 3rd––
Virgo?
Yes! And you?
I'm a Pisces. This is why we get along.
[laugh] I see, I see. But yeah, it's an intense track, but I'm really happy that this track is released here. It's been doing really, really well.
Last question: when did you decide to be a musician?
It happened because when I was young, seventeen and going to punk rock concerts in my teens, I saw a metal band that was really crazy. The guitarist was really strange; you know, one of those tough guitar players, I was like "who is this guy?" After the show, I went up to him and told him how amazing he was, and we became friends and he proposed I make a band. He told me music should be played because you like to play music, because it's a primal scream, he told me, and I do the same. He played guitar for me. I absolutely loved him, and he proposed we play together, and I was seventeen and nobody had ever proposed something like that to me, so I said "yes, why not?" I told him I wasn't the best, and he just told me to sing and play guitar. After that, he played the drums and told me to sing louder. My first show was in the South, in this little old pub absolutely full of people, and it was great. I think for me it's the place I'm most myself, and I feel...I feel so happy. So full of emotions. It's hard to explain, but it's about sharing it with people without any shyness. Live music is the best thing that ever happened to me.
---
Follow Fishbach on Facebook, Twitter, and Instagram. Stream Un autre que moi below.
---
E.R. Pulgar is a music writer, poet, image-maker, and once cried reading Virginia Woolf. Follow him on Twitter.
READ MORE ABOUT MUSIC...

INTERVIEW | ICONA POP are still iconic