MUSIC
FKA twigs takes on the fraught and transformative legacy of Mary Magdalene on her newest album.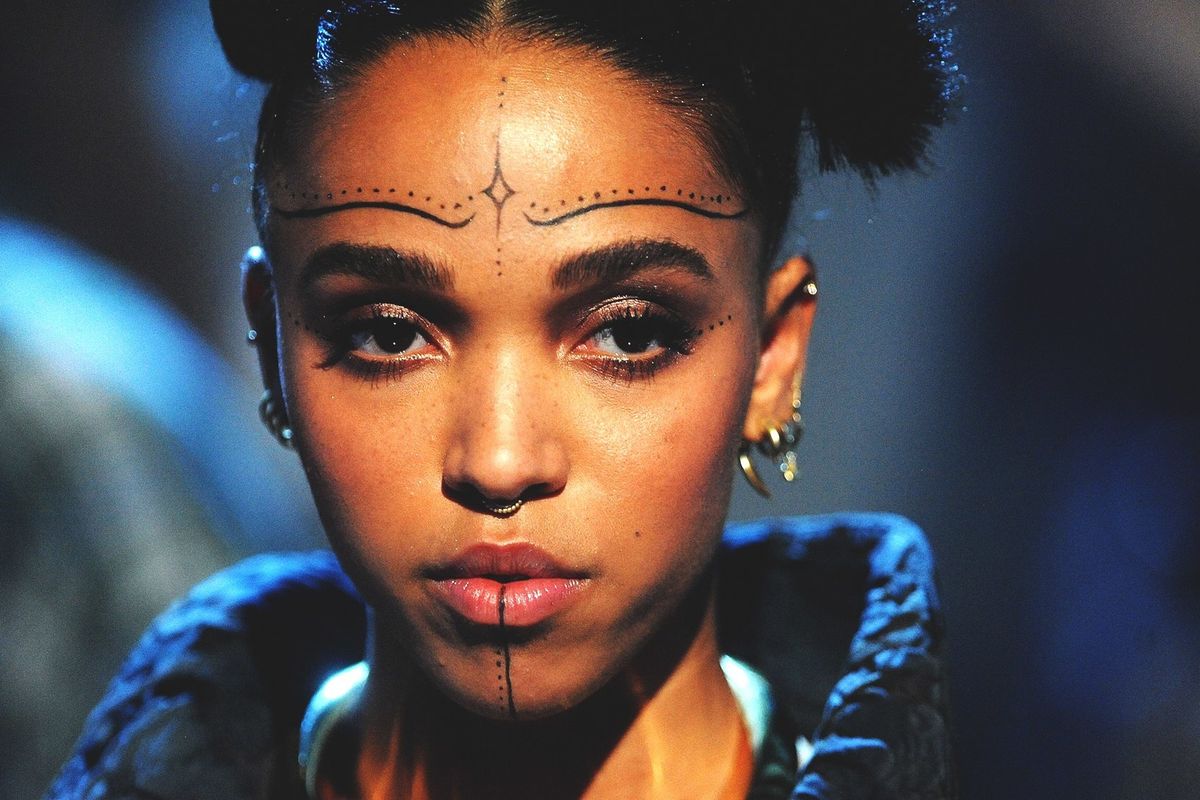 FKA twigs has always been a kind of an alien, a superhuman capable of incredible physical, vocal, and artistic feats.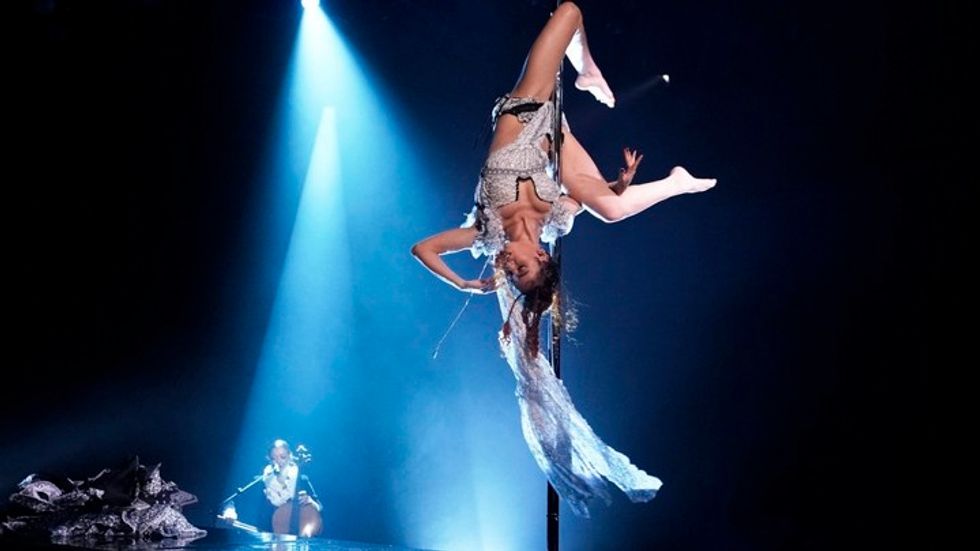 The Tonight Show The Atlantic
On her latest LP, Magdalene, you can feel her touching on immaculate, unearthly perfection while also lamenting the pain of being unable to maintain it. In 2017 while writing the album, she went through two shattering events: a breakup and the emergence of painful uterine fibroids, which left her bedridden and unable to dance.
In light of this—all the multitudes that went into this album, the pain and the perfectionism—the character Mary Magdalene seems like a natural avatar, a vessel that seems to have allowed Tahliah Debrett Barnett to embody all the disparate parts of herself.
Mary Magdalene, a figure surrounded in dissent and mystery, appears as a central figure in the Gospel of Luke and the Synoptic Gospels. One of Jesus's most beloved apostles, she bore witness to Jesus's crucifixion, burial, and resurrection.
It's believed that she was born a wealthy woman in Palestine and ended her life in silent meditation in a cave in the remote mountains of Provence. As revisionist historians have found, she may have been Jesus's closest confidant, an enlightened figure in her own right, uncontainable by gender or time. In apocryphal Gnostic Christian writings, she is portrayed as the only one who truly understood Jesus's teachings.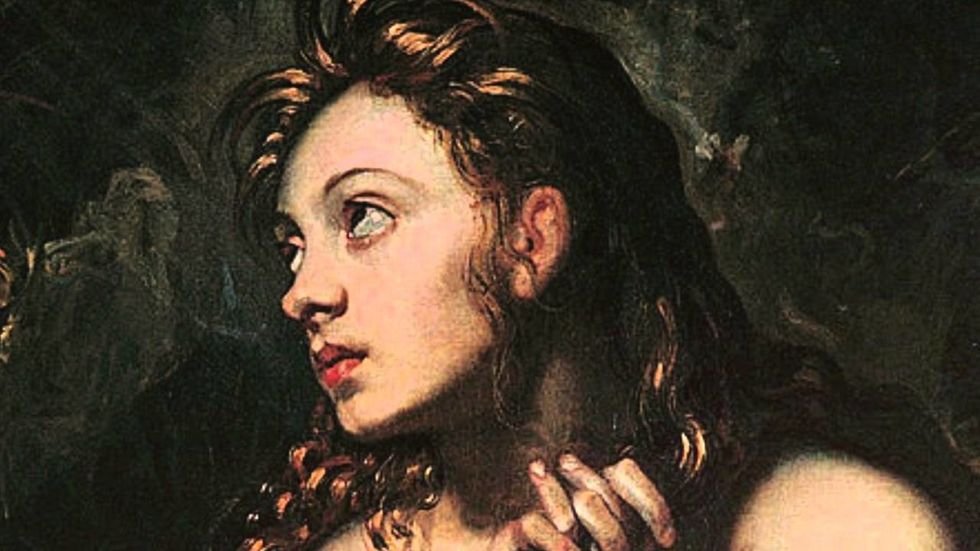 Salt and Light
As Christianity became intertwined with power, Mary Magdalene's legacy was distorted. Pope Gregory I portrayed her as a "sinful woman," leading to the myth that she was a prostitute. For years, she was viewed as a harlot and condemned to obscurity. At the same time, she became shrouded in conspiracy theories, inspiring a cultish following among women and followers of Goddess movements and other fringe feminist groups.
Over the years, she has been portrayed as almost every feminine archetype, from the wife to the priestess; she's been condemned and deified, viewed as a savior and as the embodiment of the divine feminine. But Mary Magdalene's message can't even be contained by merely seeing her as one thing, such as the feminine aspect of the divine, since to define her by her womanhood would be to discount who she was.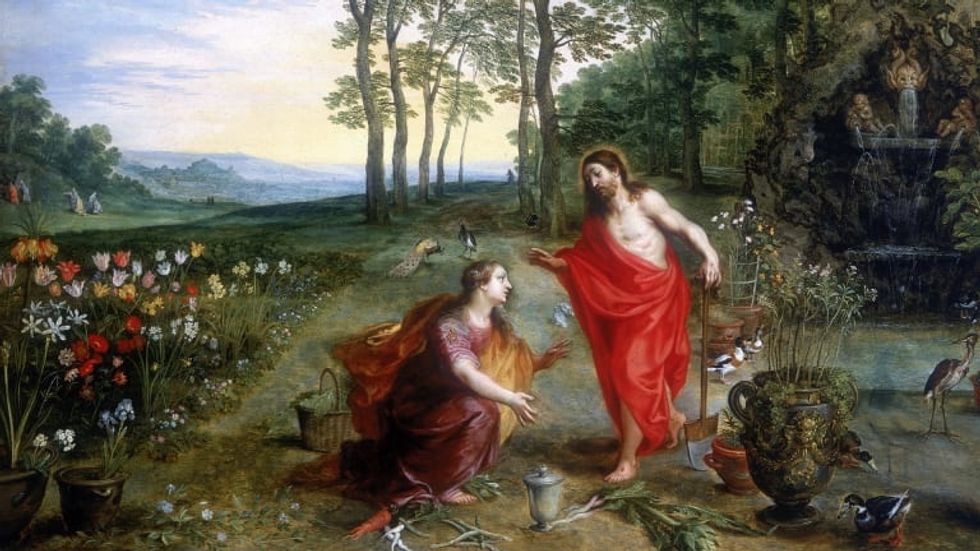 History
Similarly, FKA twigs' Magdalene resists exact interpretation and classification. Sonically, it's a modern symphony, one that fuses classical and religious musical themes with modern beats and processed vocals. The album's first track, "thousand eyes," draws from the polyphony of Medieval church choirs, placing them over a quietly seductive beat."mirrored heart" and "mary magdalene" are also standouts, all delicate, furious, graceful, and alive, rich with themes that promise to expand with every listen. Every track is a roller coaster, moving from delicate, fragile piano-voice duets into furious and tense clusters of beats and brass and screams, making a constellation of textures so disparate that the fact they complement each other at all is a miracle in itself.
"Connecting with Mary Magdalene over the past couple of years, spiritually, I started to explore the concept of the virgin-wh*re, which is the idea that, as a woman, you can be pure, and you can be innocent, and you can be like a fresh flower—but at the same time, you can be dangerous, and seductive, and all-knowing and healing," twigs said. "It's been incredibly exciting for me to know that that's okay and it exists and I am as much sacred as I am sensual."
The dichotomy between control and liberation, between delicacy and violence, is a consistent theme in twigs' visuals as well as her music. That's a dichotomy that most women can relate to, between feeling the need to be submissive and palatable while also experiencing the violence of having a woman's body in this world. It's a dichotomy that most humans can relate to, actually, all of us tangled in the psychological wilderness between where we present ourselves to others and who we are inside or in terms of who we are and wish to be.
Ricocheting between these two sides can feel like falling from a great height—and in the album's final track, the magnificent "cellophane," twigs does just that. In the music video, a masterpiece in and of itself, she emerges as a pole dancer, her body twisted into superhuman perfection. Then as the song breaks open, she falls through a rabbit hole and winds up falling into a pit of red mud, where she's healed by a crowd of strange, gentle creatures.
FKA twigs - Cellophane www.youtube.com
On Magdalene's cover, twigs appears to be made of mud or clay, so maybe the figure on the cover is the end product of that healing that took place at the very bottom of the rabbit hole in "cellophane." Out of the substance within her, using her own regenerative powers, she's rebuilt herself—she's literally been reborn out of collapse. It's an important message for our time, and not only for women. In an era of ecological collapse and global paradigm shifts, we'll need to think about the sort of world we'd like to see rise out of the ashes and the sort of healing that it'll take to get there.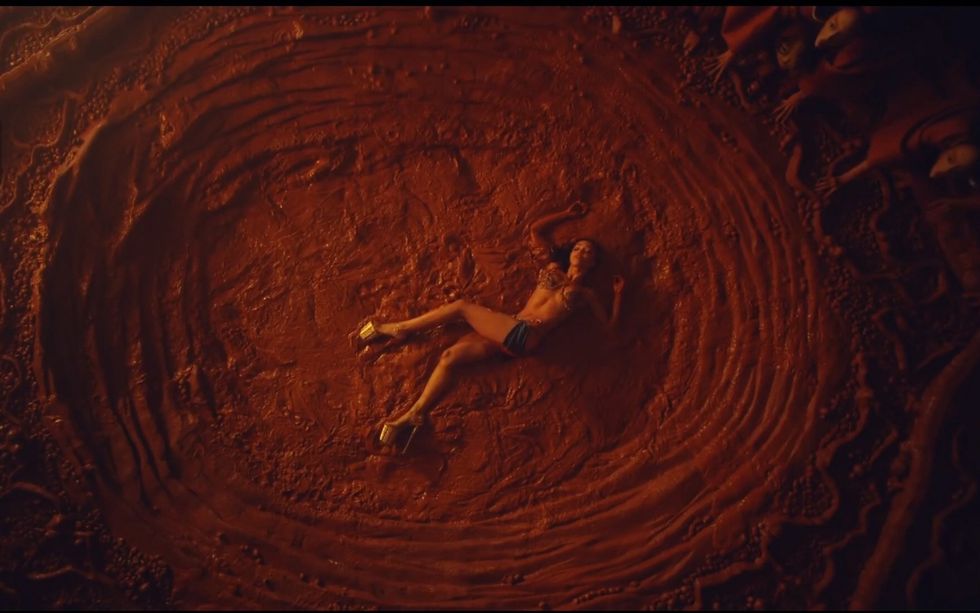 Medium.com
All across the album, twigs embodies her different parts. On "home with you," she leaves the nightlife behind for a primal innocence that was living in her all along and finds that the two aren't mutually exclusive. On "holy terrain," she's sensual, powerful, and flesh-bound; on "daybed" she's so depressed she can't even get up. She's constantly dying, then rising again.

FKA twigs - home with you www.youtube.com
In Jungian psychology (which draws heavily from Mary Magdalene's Gnostic teachings), often, the end goal of therapy is to reach individuation, which is a place where one's conscious mind can connect to the realm of the collective unconscious and all the archetypes that live within it. We're all the child, the anima, the crone, and everything in between at once, but as long as you're suppressing parts of yourself, that wholeness is impossible to reach.

Magdalene could be an exercise in Jungian individuation. All the archetypes who live in FKA twigs are allowed to speak out on the album, from the child to the woman full of desire to the wise goddess, and because of that, the album feels complete in spite of (and because of) how shattered its creator clearly is. Healing, as it turns out, might not be found by looking outwards. It might begin by looking back in time, towards someone named Mary Magdalene.
From Your Site Articles
Related Articles Around the Web