REVIEW | FLEET FOXES' Crack Up was worth the wait
"But I know my eyes, they've often lied" - the idea that one can trick themself into falling in love feels important.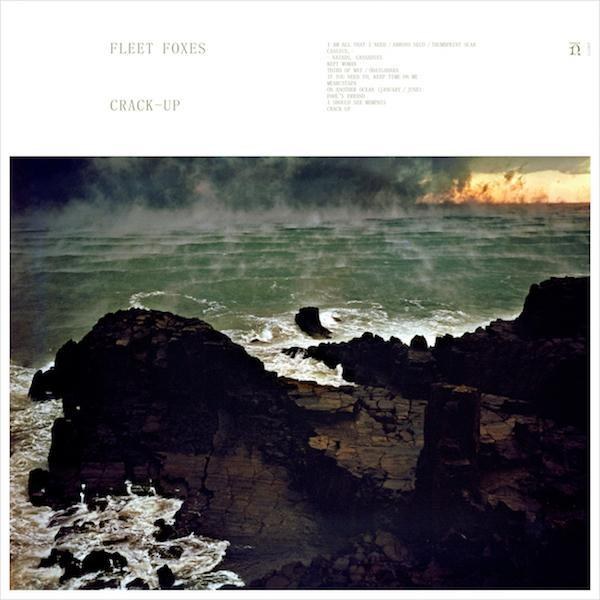 Six years after the release of Fleet Foxes' sophomore album, Helplessness Blues, the Seattle formed indie rock band is back with their third album, Crack Up -- and it was worth the wait. The eleven track album is now available for streaming via NPR, and three singles from the album have been released already on Spotify.
Perhaps what feels most enticing about Crack Up is frontman Robin Pecknold's perfect understanding the importance of silence. This inclusion of silence, of pure quiet, is seen so masterfully in the album's ninth track, "Fool's Errand".
"Fool's Errand" is a soft track - it begins with just a guitar melody and some percussion. Pecknold's sharp and distinctive voice then enters, and he tells the sad tale of waiting for someone's love, even though he knows it will never come - a fool's errand. The beauty of "Fool's Errand" is in what is not told - and what is not heard.
In the first and second verses of "Fool's Errand", Pecknold sings:
"I knew you fine, sight dream of mine
But I know my eyes, they've often lied
And I move like blood, like fire and flood
Despite you
Blind love couldn't win
As the facts all came in
But I know I'll again chase after wind
What have I got if not a thought?"
"Fool's Errand" begins with Pecknold telling the story, one we all can relate to, of building someone up in your head to be perfect, a dream. This quiet fixation on someone - a fantasy - is what he believes to be a "blind love", one that is not entirely real. Even after only a few listens I can't stop thinking about the line "But I know my eyes, they've often lied" - the idea that one can trick themself into falling in love feels important.
The song continues into Pecknold describing how he fell out of this fantasy. His blind, uninformed love for her fell apart as he learned what this romantic interest was really like - although Pecknold knows he will chase this unattainable fantasy again - "I know I'll again chase after wind". He feels he is destined for the pursuit of a one sided, unattainable love.
The song opens up, and slows down as it enters the pre-chorus and chorus. The music becomes a little quieter, and Pecknold's clear vocals come to the forefront, as he sings:
"I knew, oh I knew
I knew
It was a fool's errand
Waiting for a sign
But I can't leave until the sign comes to mind
A fool's errand"
Pecknold is waiting for something that's never going to come. Again, Pecknold writes that he is waiting for when a sign "comes to mind" - he wants something to click in his head - rather than receiving anything from this person he is so fixated on. In "Fool's Errand" we see love as an internal process.
Crack Up feels crisp - though I've always admired Fleet Foxes for having such confident and distinctive music, in Crack Up each song seems very surefooted in where it's going. In songs like "Third of May / Odaigahara" Pecknold shares what he's dealing with - issues of aging and maturing, through the same sparing and somewhat difficult to decipher manner as some of the other tracks on the album.
The album will be released everywhere on June 16th. And, in terms of touring, Pecknold recently said in an interview with Pitchfork that, "we hope to hit everywhere we can this time."
In
Crack Up
- one of the most anticipated releases of 2017 - we get perhaps the strongest performance from Fleet Foxes to date. Whatever it was that Fleet Foxes were doing in their six year absence, it was worth the wait.