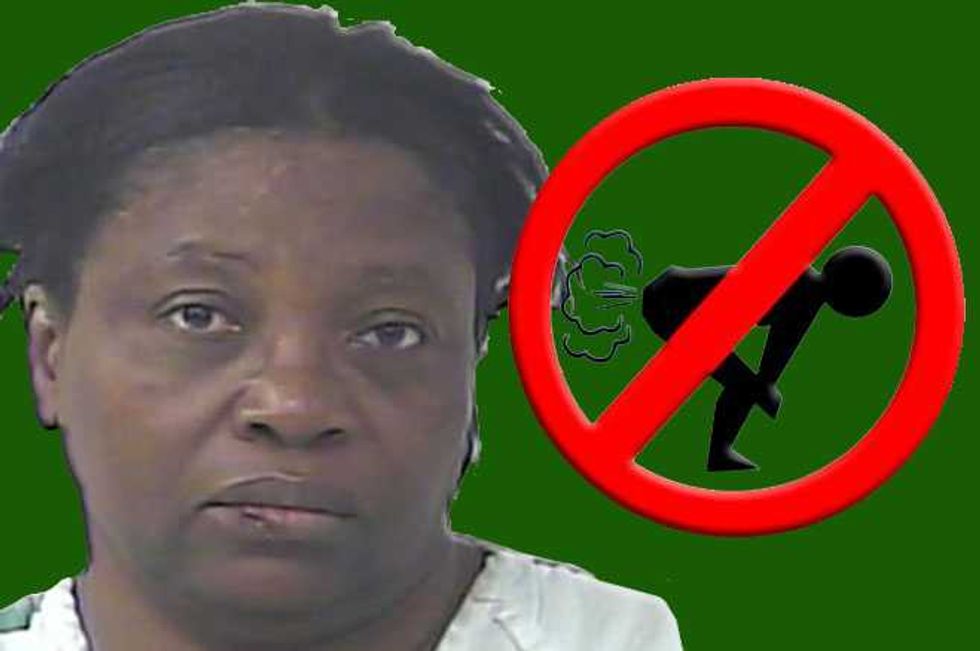 Florida Woman Beats Farting Husband
What is it about men and farting in bed?
I hate to generalize, but it really is a man-thing to find it both acceptable and hilarious bedtime behavior to let their sphincter go and stink the room out.
Mysterious Glory Hole Driller Strikes Again In Florida
Well a Florida woman, Dawn Meikle had had enough earlier on this month and ended up getting herself arrested on a battery charge (I feel her pain).
According to the police report on The Smoking Gun,  55 year old Meikle's husband Donald told the police that "while lying in bed he passed gas" which elicited the usual response (certainly in my house) of her elbowing him on the arm.
Florida Man In High Speed Chase Claims His Dog Was Driving
Clearly pleased with the reaction, Donald continued to let rip and "Dawn began kicking him and eventually kicked him out of their bed"  (as well she should).  Dear Donald (he sounds a dream) got back into bed and decided the best course of action would be to let out another butt burp!  He reports that "Dawn began elbowing and kicking him again". So far we're all Team Dawn—she's done nothing he didn't deserve.
Rather than just stop the fuck farting, Donald tried to physically restrain his pissed off wife and things got a bit out of hand.  Clearly hopped up on the noxious fumes, Dawn flailed about, scratching his chest and ripping his t-shirt in the process.  Somewhere along the line her lip got split—she retreated to the bathroom, broke out some pepper spray to keep the flatulent Donald at bay and called 911.
Cops Arrest Florida Man Because He Asked Them To Tickle Him
Cops arrived at the Port St Lucie house and booked Dawn into the county jail on a battery charge, which stinks—Donald was left home alone to break wind to his fart's content (which also stunk).
Maybe now Donald is gas free they can renew their vows—you know, "'til death do us fart" and all that.
Misty The Dog—Placed Back On Death Row For Farting Crimes Against Humanity
Florida Woman Beats Farting Husband
Florida Woman Beats Farting Husband