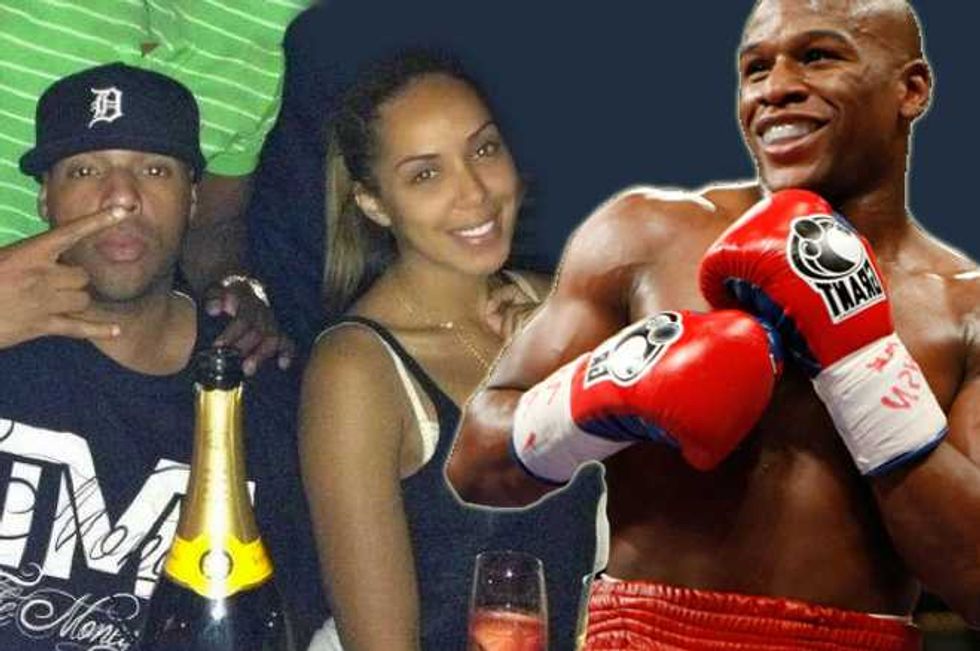 On Monday, rapper Earl Hayes walked in on his wife Stephanie Moseley taking a bath and fired 10 to 12 bullets, killing her.
Now TMZ is reporting that boxer Floyd Mayweather may have unwittingly played a hand in the brutal murder/suicide. Apparently he was on a Facetime call with Hayes just prior to the shooting—allegedly riling him up over rumors that Moseley cheated on him with Trey Songz.
Floyd also allegedly told Earl that he should leave Stephanie—a well-known back up dancer and star of VH1's Hit the Floor—because she was bad for his career. A source claims Floyd challenged Hayes, and accused him of being weak for not dumping Moseley over the cheating allegations.
The LAPD is reportedly seeking out the boxer for questioning as he is believed to have witnessed the murder on camera.
According to TMZ's source, at some point during the Facetime chat with Mayweather, Hayes suddenly disappeared from view after saying he was going to shoot Stephanie—at which point, according to the source, Floyd realized that Hayes had perhaps taken his words far too seriously.....prompting him to yell at his friend, begging him to calm down and not do anything stupid.
After hearing gun shots, neighbors called cops who rushed to the scene, just as the final shot rang out. Police ultimately discovered two bodies—the murdered Moseley, and Hayes, who is believed to have killed himself.
Meanwhile, the lyrics of Hayes' 2010 track, Suicide, seem to provide a chilling premonition of the tragic events to follow:
Shoot your girlfriend or when you get surrounded by cops.

Fuck the real life shoot it out and do your time on the spot.

Make a family crying with your girl and their hearstses.

Take somebody with you who really didn't deserve it.

Show everybody that life just ain't perfect.

And when you get mad, it's time to close curtains,

Cuz this song is for you.