Despite outcries from various human rights groups, Nicki Minaj performed for the family of Angola's dictator and feels great about her $2 million payday, or 'blood money' as some are calling it.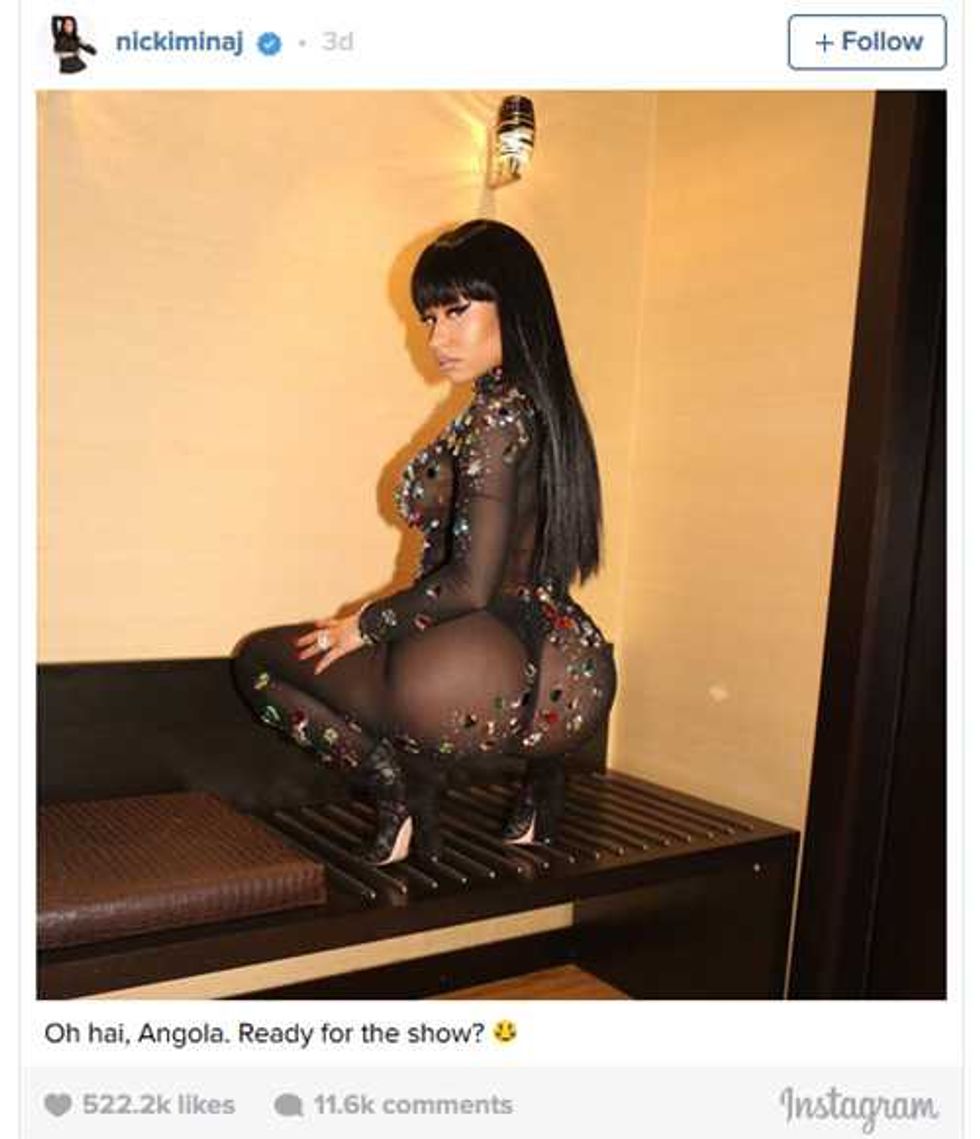 Not only did she post photos from Angola of her nearly bare ass, as if suggesting the world could just shut up and kiss it, she posted a photo with the dictator's daughter, know to be the funnel of his stolen billions that has left the country's people deep in poverty.
Posing with the daughter, Isabel dos Santos, Minaj boasted:
This motivates me soooooooooo much!!!! S/O to any woman on a paper chase. Get your own!!! Success is yours for the taking!!!
Given the fact that Isabel's $3.5 billion fortune is said to come from the blood diamond trade, Nicki's enthusiasm (or taunting?) seems especially egregious.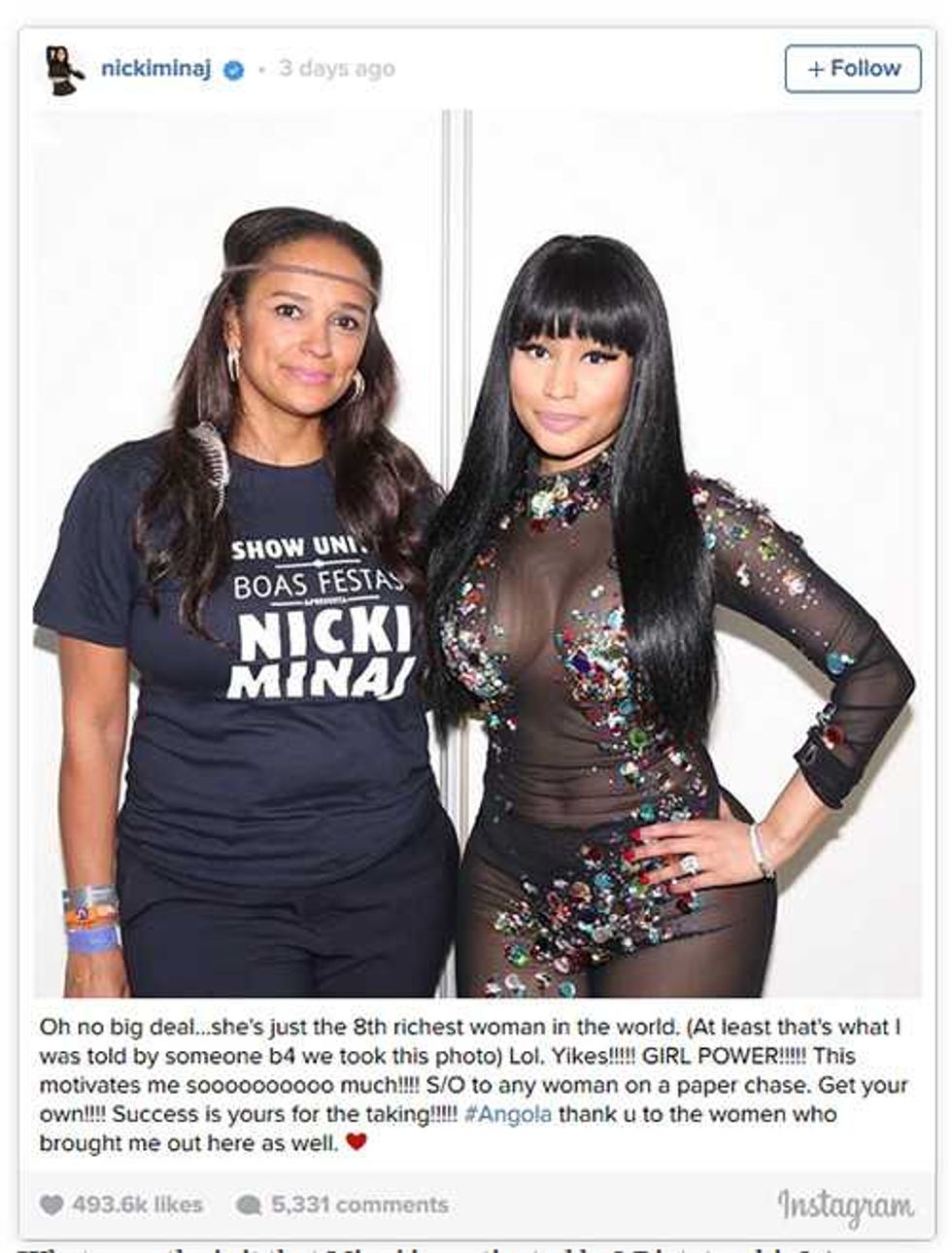 Countless media outlets are disgusted with Nicki Minaj, citing her own experience with poverty and her supposed support of the Black Lives Matter movement as evidence of her hypocrisy.
From the New York Post:
The irony here is rich: Minaj is quite familiar with poverty, having been poor herself before becoming famous. You'd think someone like that would be reluctant to reward thugs who have impoverished an entire nation.
From Jezebel:
What makes Minaj's performance stand out as particularly unsavory is her utter shamelessness about taking dos Santos' dirty money—$2 million of it, reportedly, in a country where half of the population lives on less than $2 a day.
From the Telegraph:
This weekend,.... Minaj outed herself as a big old hypocrite. In spite of her previous stance on inequality, she agreed to perform for an African dictator – specifically Angola's President Jose Eduardo dos Santos who has ruled the country for 36 years.

Just this year 15 Angolan activists, including a prominent rapper, were arrested during a book reading where one of the books discussed was about non-violent resistant to repressive regimes.

Minaj has been firmly unapologetic – she responded to the Twitter backlash with the ominous (and weirdly dictator-esque) phrase: 'Every tongue that rises up against me in judgment shall be condemned.'
In light of Nicki's recent behavior, her sudden burst of political awareness triggered by the Sandra Bland travesty seems pretty hollow. Minaj was applauded for jumping in on the Black Lives Matter movement, but clearly only one black life matters to Nicki. And it has just been enriched by two million bucks.