MUSIC
This alt-pop band has just dropped a new single from their upcoming EP Overzealous
Photo by Annie Whitehead @heycanitakeyourpicture
The alt-pop quartet Foreign Figures has just dropped a new single, "Heart of Gold", in anticipation of their upcoming sophomore EP Overzealous.
"Heart of Gold" is a hopeful track filled to the brim with harmonies that shed a light on frontman Eric Michels vocals. You can't help but envision yourself dancing around in your room to this one, as the chorus swells and gets bigger and bigger, perhaps much bigger than the band anticipated. It's steady chord progressions and sweet lyrics (Michels croons, "day turns to night / my words come to life / pass the painted lines / I cannot get you off my mind") make it an honest contender for heartsick nights where you can't wrap your head around just what went wrong.
On the new track, the band states: "We wrote Heart of Gold about getting out of your own head when experiencing any kind of problem or doubt. There is true strength in vulnerability, and often times it's hard to open up and truly be honest with somebody about deep emotions. In the song, we refer to "a heart of gold" as a person or thing that helps you deal with your demons." Listen below:
Made up of brothers Eric (vocals/piano) and Steve Michels (drums), the two were introduced to Seth Dunshee (bass) through mutual friends and eventually met Jonny Tanner (guitar). Foreign Figures was born in 2014 and, since then, have released a debut EP, Come Alive, as well as a full-length album, Paradigm. In a way, it's almost as if the stars aligned for this quartet, who seem (and sound) like they've always been destined for stardom. Their very first show just so happened to be a sold-out crowd at Velour Live Music Gallery in Provo, Utah. After releasing Paradigm, the band went back into the studio to record Overzealous, with "Heart of Gold" and "Cold War" being the first sneak peeks at their evolving sound. "Cold War" has already accumulated over 100,000 plays on Spotify, setting up Overzealous to be a hallmark for the band.
Not only are they pushing boundaries, but it just so happens Tanner does their production in-house, as well. "The most obvious benefit is the money we've saved – Jonny [Tanner, guitarist] has put in probably 2,500 hours of mixing, editing, mastering. And on top of that, all the production and writing sessions that we had as a band. ... He knows we all do things to push Foreign Figures forward, and his engineering and production skills are, in his words, "just part of his contribution to the band." Besides the financial savings, being able to take time on songs and try things has been super cool," Dunshee told Tunecore in a recent interview. "It sucks to rush art, so it was nice to feel creative freedom. On the other end, it's been a lot more work than what a band that outsources all of the mixing, editing, mastering. One thing for sure, Jonny is the man. We're super grateful for him."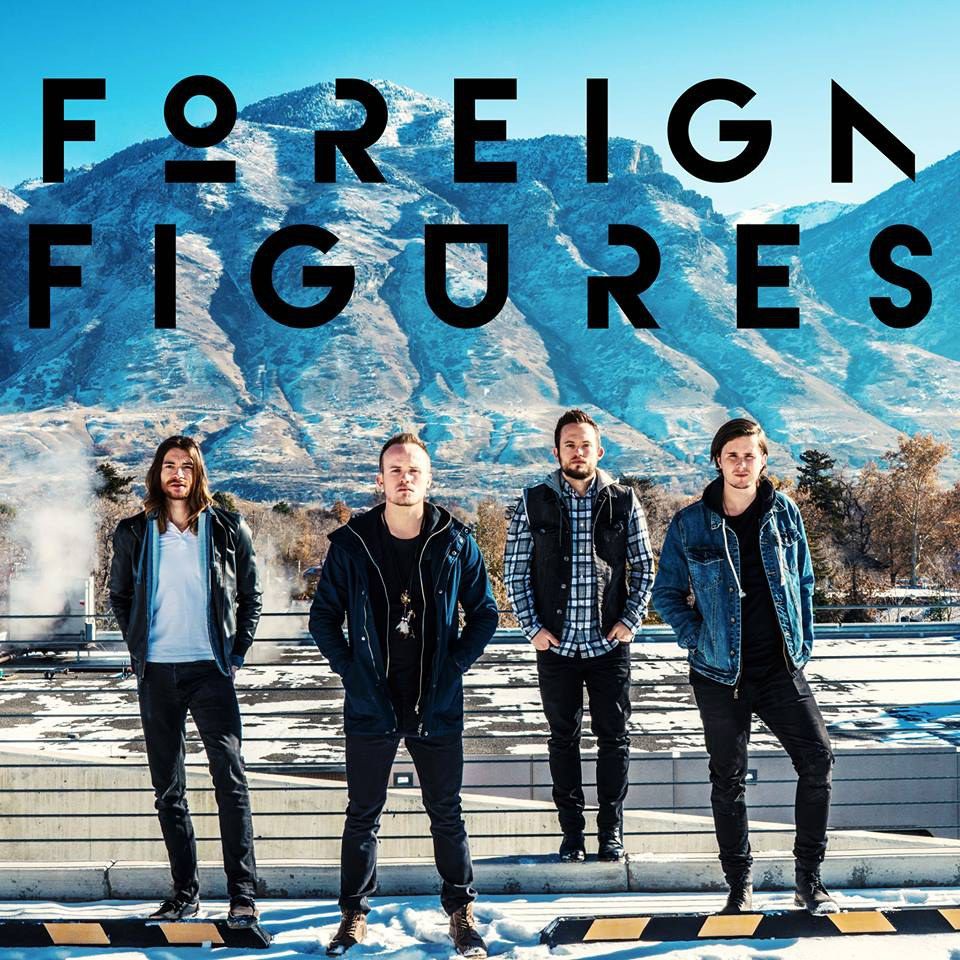 static1.squarespace.com
If there's anything to note, it's that Foreign Figures is a band to watch. We'll be anticipating Overzealous' release in 2018 as well as keeping an eye out for more exciting drops.
Overzealous is out in 2018.
---
Vanessa is a music and culture writer. Follow her on twitter.
---