With blond hair, tiny noses, and plump lips now available to girls of every ethnicity, it's getting harder and harder to tell J Lo from a slew of other celebrities.
I'm talking about you, Khloe Kardashian, Chrissy Teigen, and Nicole Scherzinger (just for starters.)
Can you all start wearing name-tags?
Each of these women started out as brunettes with distinctive faces. Now, it's all one indistinguishable blob.
I'm wondering if J Lo's face is the prototype everyone asks for when they visit their hair salon and plastic surgeon. Do they just say, 'I'll take a J Lo?'
Even Beyonce is going J Lo.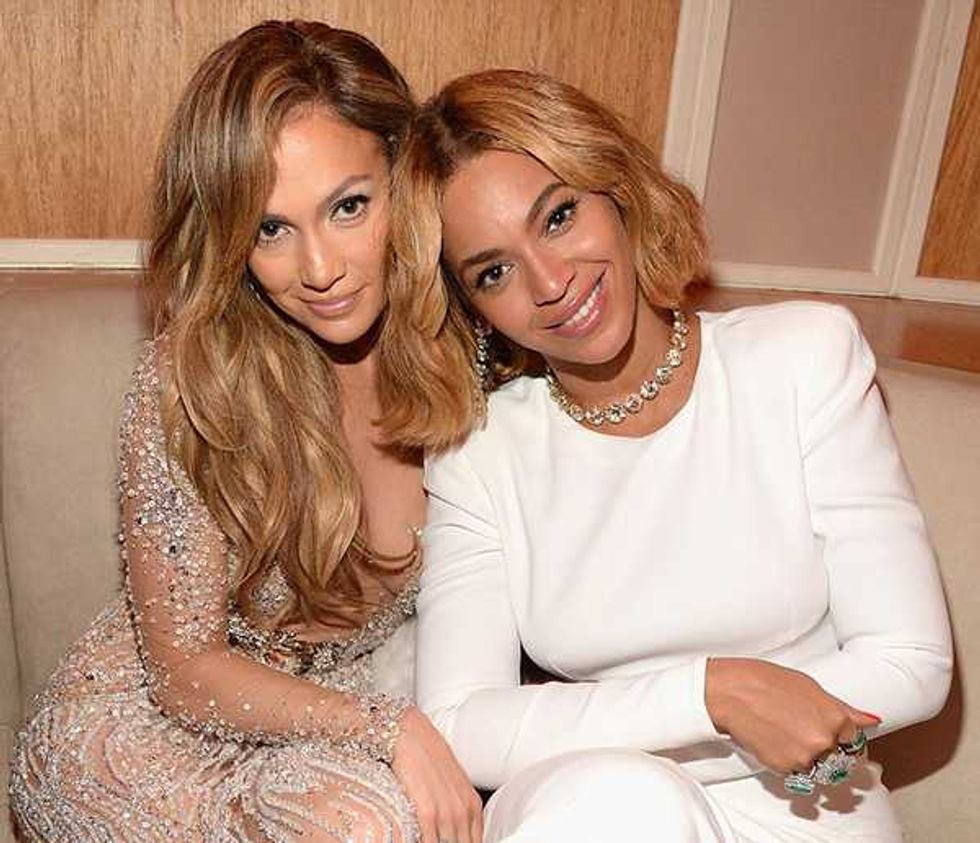 I wish they would stop this needless morphing!
It was so much better when celebrities had a unique look. Not to mention ordinary people before huge lips caught on. We had more beauty options to aspire to. There were Audrey Hepburn and Cher if you weren't blond and curvy like Marilyn. Now, it's J Lo's way or the highway.
I'm counting on you, Charli XCX, to keep it real, or at least brunette.