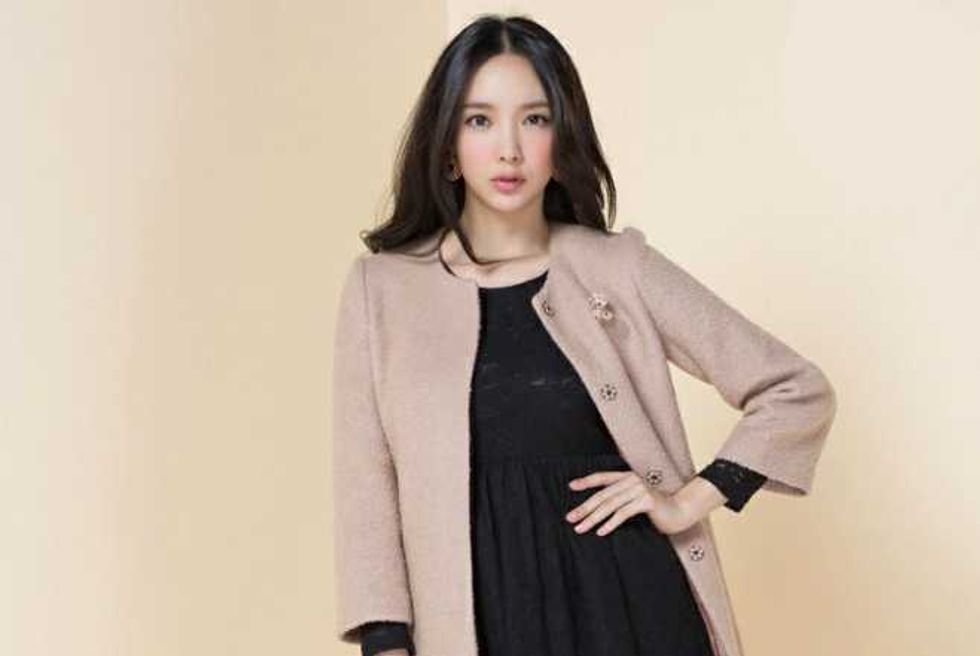 Have you ever wondered what happened to the ladies that left the Nine Muses after the group's infamously bad "No Playboy" debut? No? Well, we're still gonna tell you what happened to at least one of them.
The now 30-year-old Kim Rana, who briefly served as Nine Muses' leader during the "No Playboy" era, reappeared this week on an episode of Korean karaoke TV show, 1000 Song Challenge. While on the show, another contestant revealed that Rana had admitted backstage that she'd quit being a singer simply because she "can't sing." The host then teased her about it a bit, before having her come up and sing for the show.
Rana's now working as a model, which is what she was doing before she joined Nine Muses. You can check out some modelling photos of the K-pop beauty over on her official Facebook page, which also contains some snaps of her hanging out with former Muses, Bini and Jaekyung.
Do you think Rana should've stayed put and practised her vocals, especially now since Nine Muses has gained more popularity over the years, or did she make the right decision?
Nine Muses Debut (2010)
Nine Muses Now (2013)
[via Soompi]