Culture News
2 Milly, Carlton from Fresh Prince of Bel-Air, and viral video star "Backpack Kid" are all suing Epic Games for copyright infringement of "signature" dance moves.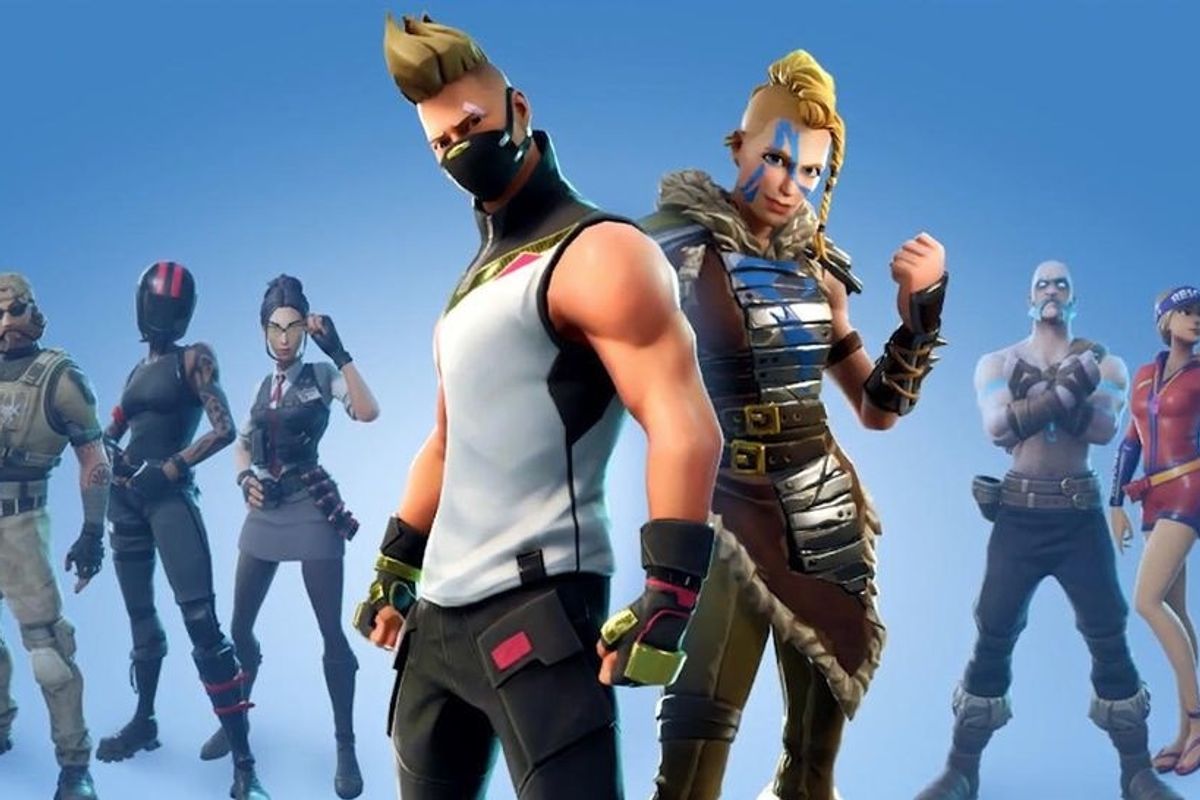 CNET
With three pending lawsuits against the creators of Fortnite, Epic Games is at the center of a controversy surrounding the limitations of intellectual property and cultural appropriation.
2 Milly has been vocal against the game, alleging that Fortnite's sale of dancing "emotes" for its avatars stole his "signature" move. Born Terrence Ferguson, the Brooklyn rapper is suing Epic Games in U.S. District Court. He told Rolling Stone, "My dance is my signature. Everybody would tell you, from here to Alaska, 'Hey, that's the Milly Rock.' I don't mind people doing it in their videos. What I do mind is when somebody takes what I created and sells it."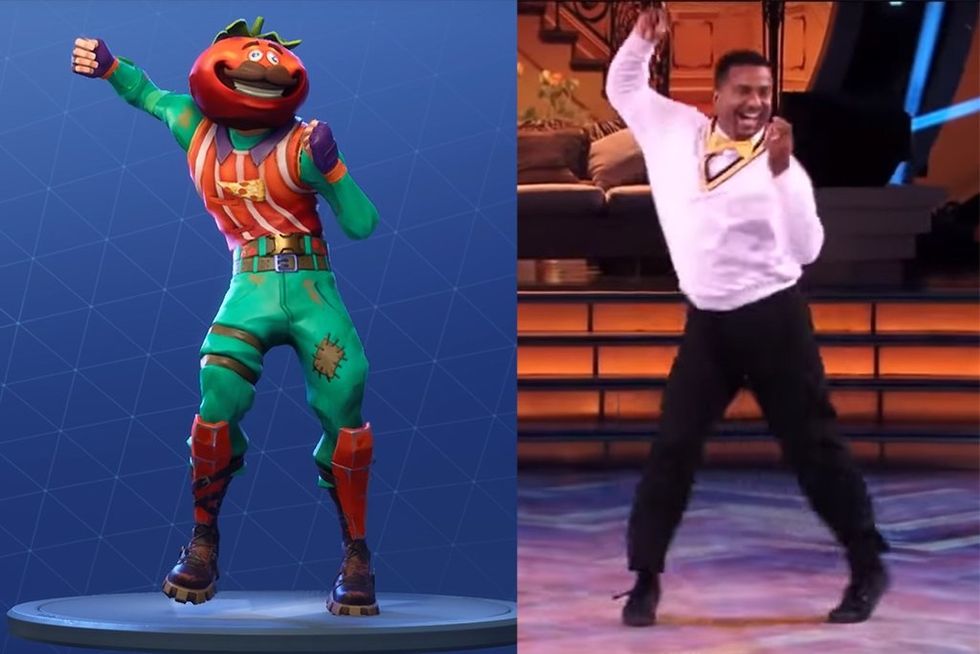 Junkee
While the Milly Rock became a viral dance in 2015, it's questionable if the move qualifies as copyrightable content. Christine Lepera, attorney for the likes of Drake and Timbaland, told the magazine, "You cannot copyright certain dance moves that are generic. From what I've seen online, I've done these [Milly Rock] moves in hip-hop [dance] class for years — it's a pivot, heel-out, heel-out, and swing your arms."

Also suing Epic Games is Alfonso Ribeiro, best known for playing Carlton Banks on The Fresh Prince of Bel-Air. Earlier this week, he alleged that one of Fornite's "emotes" called "Fresh" was a direct copy of the "Carlton Dance" made famous by his 90s sitcom character. However, as an individual actor hired as part of a television production, it's questionable if Ribeiro can personally claim the move. Copyright lawyer Scott Alan Burroughs told NBC News, "He created and performed that dance while acting on a television show he was a performer on, so it was likely 'work for hire' that belongs to the show's producers."
The third individual who filed charges against Fortnite creators is actually the mother of Russell Horning, a17-year-old who popularized "the floss" dance through social media. Again, Fortnite sells a "Floss" emote that Horning claims is copyright infringement of the aspiring rapper's choreography.
Aside from bad publicity, the complaints could force Epic Games to pay sizeable reparations and require them to create separate licensing deals for each dance and — more importantly to Fortnite gamers everywhere — the lawsuits could change how Fortnite is played. The game could be forced to change its offerings for avatars or even its free-to-play availability to its 200 million players.
All three complainants are represented by the law firm Pierce Bainbridge Beck Price & Hecht LLP. In addition to copyright infringement, the lawsuits allege violations of the rights to publicity, which are creators' rights to control and profit off any use of their likeness, name, or other distinct traits. However, as highlighted by the Wall Street Journal, the U.S. Copyright Office's stance on choreography dictates that it "cannot register short dance routines consisting of only a few movements or steps with minor linear or spatial variations, even if a routine is novel or distinctive."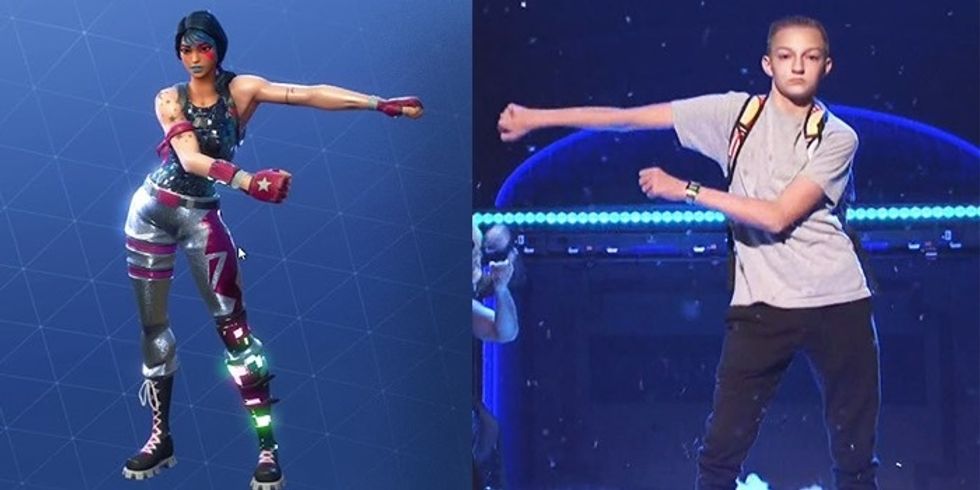 Student Edge
In fact, few dance moves have been successfully copyrighted. Michael Jackson was able to patent his impressive leaning move featured in the "Smooth Criminal" music video — but only because he invented the special shoe that makes it possible. Since each one of Fortnite's "emotes" is a short movement and not a creative song or dance of its own, copyright lawyers can't agree about whether or not infringement laws apply. David L. Hecht, the representative for 2 Milly, Ribeiro, and Horning, insists that they do: "I will say you can absolutely copyright choreography, and you can leave it there."

More critical is Chance the Rapper, who took to Twitter to censure the game not only for its financial and legal practices of incorporating popular dance moves, but for cultural appropriation of "black creatives'" art. He posted, "Fortnite should put the actual rap songs behind the dances that make so much money as Emotes. Black creatives created and popularized these dances but never monetized them."
Fortnite should put the actual rap songs behind the dances that make so much money as Emotes. Black creatives creat… https://t.co/AUdTkZ8ePW

— Chance The Rapper (@Chance The Rapper) 1531499013.0
Assuming none of the other artists who are also imitated in the game, like Snoop Dogg or Scrubs actor Donald Faison, file formal charges, Epic Games is faced with the dilemma of settling with its three complainants or bringing Fortnite to battle in court in 2019.
---
Meg Hanson is a Brooklyn-based writer, teacher and jaywalker. Find Meg at her website and on Twitter @megsoyung.
---
POP⚡DUST | Read More...
Bad Suns Release Music Video for 'Away We Go'
Public Enemy's Chuck D Joins Universal Hip Hop Museum as Board Chairman
Suicidal Pete Davidson Reminds All That Mental Illness Isn't Funny